With beautiful natural scenery, a diverse culture, and iconic entertainment attractions, Florida is one of the best places in the United States for a family vacation. If you're planning a trip to Florida you may be joining many parents in a common worry: the cost of a Florida family vacation.
There are a variety of Floridian entertainment attractions that will work for different budgets. To help, we've put together a guide on the typical costs of a Florida family vacation and tips for staying within your spending range.
When budgeting for a family trip, it's critical to keep in mind all expenses. Traveling and lodging costs are the most obvious, but there are also costs involved with food, local transportation, and entertainment. But don't fret: Florida can still be affordable for a family on a budget.
Read on to learn more about how much it costs to go to Florida on a family vacation. 
Average Florida Trip Costs
"Average" can be a challenging term for predicting family vacation costs, as each family has its own unique needs and spending habits. However, the data on the typical price range of Florida vacations can be a useful resource for figuring out what to expect as you begin booking travel and hotels.
Generally speaking, a family can expect to spend anywhere between $560 and $1,000 per day during a Florida family vacation. For example, a week-long family vacation will likely cost between $3,900 and $7,700 for weeklong trip.
Of course, these numbers can fluctuate depending on several factors, such as airlines, hotels, and the time of year your family travels. Looking at the specific costs of different elements of your vacation will help in deciding where you want to cut costs and what's worth splurging on.
Florida Hotel and Rental Prices
One of the priciest parts of a Florida vacation will be the lodging. For a family vacation, you will likely have two basic options: hotel or rental property. Most of the time, a hotel will be cheaper than a rental property, as property prices in Florida, especially tourist areas, are higher than in other parts of the country.
If you look at rates for a three-star hotel, your family should be able to find a room for less than $150 per night. This can vary based on the specific city and the time of year that you're traveling. These prices will also fluctuate if you want a hotel with particular amenities or if you have a large family that requires multiple rooms.
The other option is to find a vacation rental. Vacation rentals are usually more expensive than a hotel, but depending on your family's needs a rental may be the best choice. The price range for vacation rentals is large, so you will need to hunt for a good deal. Most rentals can be anywhere from $100 to $600 a night.
Families that opt for a vacation rental property should be careful to choose a trustworthy rental company and do research on the neighborhood and area of the rental—the last thing you want is to pay for a place that isn't safe for kids. 
For inspiration, why not take a look at our guides to the best South Florida family resorts, the best Florida Keys resorts for families, the best family beach vacations in Florida and the best all-inclusive family resorts in Florida?
Florida Flight Costs
The other heavyweight in the budget will be the cost of flying to and from Florida. The cost of airplane tickets will vary greatly based on the time of year and the location from which you're traveling.
Accumulating all the possible prices for a flight to Florida, the median flight cost is $555. However, you should do some thorough investigation into how much it typically costs to fly out of your particular location.
Other options for traveling to Florida include driving and taking a train. If you decide to drive, you should budget for the cost of gas, as well as lodging if the trip will take multiple days. On the plus side, if you go by car you won't have to pay for local transportation once you get to Florida.
Taking a train is a good option if you aren't extremely far away from Florida and your family is okay with a longer travel time. Trains are usually cheaper than airplanes and might be a better fit for your family if you struggle with plane travel.
Check out our guide to which Florida airport you should fly into for your vacation. 
Other Expenses
Aside from travel and lodging, there are some significant expenses that you will need to account for when budgeting for a family vacation to Florida. Florida has a massive tourist industry, which means that things like food and entertainment can be more expensive than they would be elsewhere.
Some of the expenses to plan for on your trip include food, local transportation, entertainment, and possibly alcohol.
Food
The price of food in Florida will depend on where you eat and how much you eat in a day. If you spend carefully, your family should be able to spend around $46 per person per day.
On average, a meal in Florida costs $19 per person. Naturally, this changes based on what city you're dining in and the quality of food you get. For instance, the cost of fast food in a small Floridian town will be quite different from a five-star restaurant in Miami.
Your food budget also changes if you have lodging that includes a kitchen. With a kitchen, you can save money by grocery shopping and cooking meals yourself. If this sounds like a good plan for your family, be sure to research average grocery prices in the area you are visiting.
Food budgets can also be impacted if you plan on staying at an all-inclusive resort or intend to participate in a theme park dining plan, such as the one that Walt Disney World Resorts offers. Taking advantage of a resort's family dining plan can make a big difference for your vacation budget, so be on the lookout for deals and opportunities.
Transportation
Once you make it to your Florida destination vacation, you will need to have a plan for how you'll get around. If you rely on a combination of taxi rides and local public transportation, you can expect to pay on average $37 per person per day.
As with the other budget items, transportation costs will vary dramatically based on location and time of year, as well as how much you will need to be using it.
Another option for transportation would be to get a rental car. Rental cars can get a little pricey depending on the city and whether or not it's the busy season, but it could be a good investment if you plan on regularly using a car throughout your vacation.
If you plan on getting a rental car, be aware that pricing can be affected by age, car type, and other factors. And if you plan on using ride services, research ahead of time which services are most common in the area you're visiting, and if you need to download any apps or save any phone numbers.
Entertainment
Entertainment will also play a big role in your budget—it's a vacation, after all. The activities and attractions you visit while in Florida will depend on the area you're staying in and your family's interests.
If you plan on visiting a major theme park, such as Walt Disney World Resort or Universal Studios, you can expect to spend a lot of money on tickets. However, if you are planning on a simpler trip with visits to local museums, tours, and the beach, it helps to know that the average cost of entertainment for tourists is $48 per person per day.
In terms of budgeting, it's helpful to buy tickets and book attractions in advance so that you know exactly how much money you'll be spending on entertainment. This is especially true if you plan on spending most of your vacation at a well-known and expensive attraction. 
For inspiration, check out our guides to the best things to do with kids in Florida, the best theme parks in Florida and the best water parks in Florida.
Alcohol
Alcohol is expensive, and if you plan on enjoying a drink or two in the evenings while on vacation, it's useful to include the cost as part of your travel budget. The amount of alcohol one consumes on vacation varies from person to person, so it's important to individualize your spending plan based on your habits.
Although family vacations often involve less alcohol than an adults-only vacation, it may be useful to know that the average person spends around $25 a day on alcohol while on vacation in Florida.
When budgeting for alcoholic beverages while on vacation, remember that tourist destinations and theme parks tend to mark up the prices of beer, wine, and mixed drinks. In anticipation of this, be sure to set aside a little more money than you would expect for that glass of wine at dinner.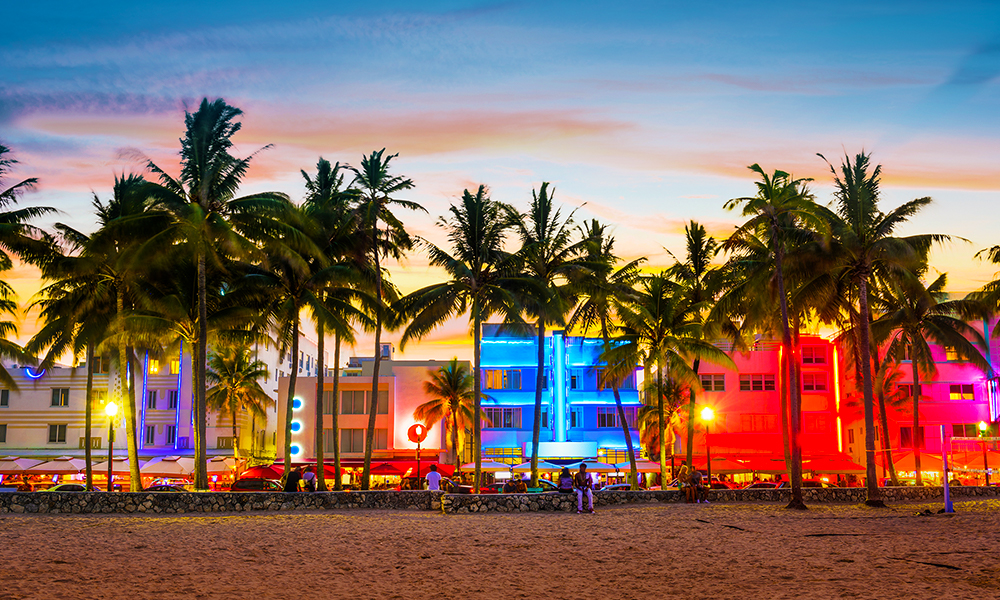 Luxury Florida Trip Costs
If it's a special family vacation with a larger budget, it is still helpful to be aware of the typical cost of high-end hotels and major attractions.
For families planning on staying at a four or five-star hotel, they can expect to spend at least $200 per room per night. Meanwhile, luxury vacation rentals in Florida are particularly expensive, with typical nightly rates ranging anywhere from $840 to $1,700.
Additional costs of a luxury Florida family vacation include high-end restaurants and bars, popular attractions such as Disney World, and expensive travel accommodations.
You will also need to factor in the increased cost of tipping when including nicer restaurants and amenities such as valet. For reference, the average tipping expenditure per person per day in Florida is $14. This amount will be higher when tipping for luxury services.
Overall, the average total cost of a luxury Florida experience for a family will end up between around $1,200 and $3,500 per day. A weeklong luxury vacation for a family of four would likely end up costing anywhere from $8,500 to $24,000.
Florida Family Vacations On a Budget
Just because you have a smaller family vacation budget doesn't mean you can't afford a nice family trip to Florida. By thoroughly looking for deals and strategically planning a trip during the off-season, your family can happily enjoy a special experience at a Florida beach without breaking the bank.
For instance, the average low-budget Florida vacation for a family of four ("low-budget" meaning a cheaper hotel and limiting daily spending) is in the range of $400 to $840 per day. This works out to about $2,800 to $5,800 as the total cost for a weeklong family vacation.
One of the most important elements for having a successful Florida family vacation on a budget is choosing the right area of Florida to visit. Florida is a beautiful and diverse state, and there are plenty of less popular regions that will give you a classic Florida vacation experience at a fraction of the typical cost.
Location
When you first think of a Florida vacation your mind may go to theme parks in Orlando or beaches in Miami, but there are plenty of other small cities and towns worth exploring.
For an affordable gulf coast beach vacation, consider the northern region of Florida along the panhandle. Whether you want a relaxing small town or a youthful party spot, the panhandle has plenty of white sand beaches to choose from.
If you have your heart set on the east coast of Florida but want to save money, you may want to consider towns and cities other than Miami, such as Jacksonville, St. Augustine, or Ft. Lauderdale. With a little bit of research, you may also find some affordable suburbs right near the city of Miami.
Alternatively, the west coast of the peninsula has some affordable beach towns in the Tampa area that make for a perfect family-friendly vacation setting. In addition, if your family loves nature, you may want to find a town more centrally located (think west of Miami) to have easy access to the Everglades. 
Time of Year
Aside from location, the time of year you visit Florida will make a world of difference when it comes to cost. Going to Florida during the off-seasons will significantly lower the cost of travel, lodging, and entertainment.
The ultimate cheap time to go to Florida is in late September. Of course, one of the reasons it's so cheap that time of year is because the school year has just started, possibly making it a not ideal travel month for families with school-age children.
Generally, the August to mid-November time range is a more affordable period for visiting Florida. Other affordable times include January to early March and mid-April. If you can tolerate hot weather and a bit of rain, July and August can be good summer months to travel: the heat and rainy season often keep other tourists away. 
Why not take a look at our guide to the best time of the year to visit Florida?
Money-Saving Tips
If you choose an affordable location during the off-season, your family will have already saved a significant amount of money for a Florida vacation. However, there are still some other useful money-saving strategies to keep in mind during your trip.
As previously mentioned, driving as opposed to flying will save you travel costs, as well as local transportation costs once you arrive. If you live close enough to Florida that driving is feasible, it's worth considering.
For families visiting a major attraction like a theme park, try finding a hotel or vacation rental outside of but near to the attraction. For example, a hotel room or rental outside of the Walt Disney World Resort will likely be cheaper than one right on the property.
Once you arrive at your lodgings, take the time to do some grocery shopping. Buying groceries will not only allow you to save money on restaurant food, but you'll also be able to pack snacks and beverages to carry with you throughout the day—no need for an overpriced theme park or beach snacks!
Finally, always remember to plan your spending in advance. Knowing which restaurants and attractions you will be visiting ahead of time gives you a chance to plan a budget. It's also useful to plan your trip and buy tickets online: you usually get better deals online than you would at the ticket kiosk in person.
Scams To Avoid
While planning your budget family vacation, be careful to not fall for any scams. If an airplane ticket or rental price seems too good to be true, you might want to double-check the source. If you are looking at an independent rental on an app such as Airbnb, be thorough in reading reviews and making sure the rental isn't a scam.
This is also important to remember when buying tickets to an attraction. Extremely cheap tickets for a popular attraction are most likely a scam if they aren't coming from the official attraction vendor. When in doubt, choose the deal that comes from the actual theme park or hotel company, even if it means spending a little bit more money.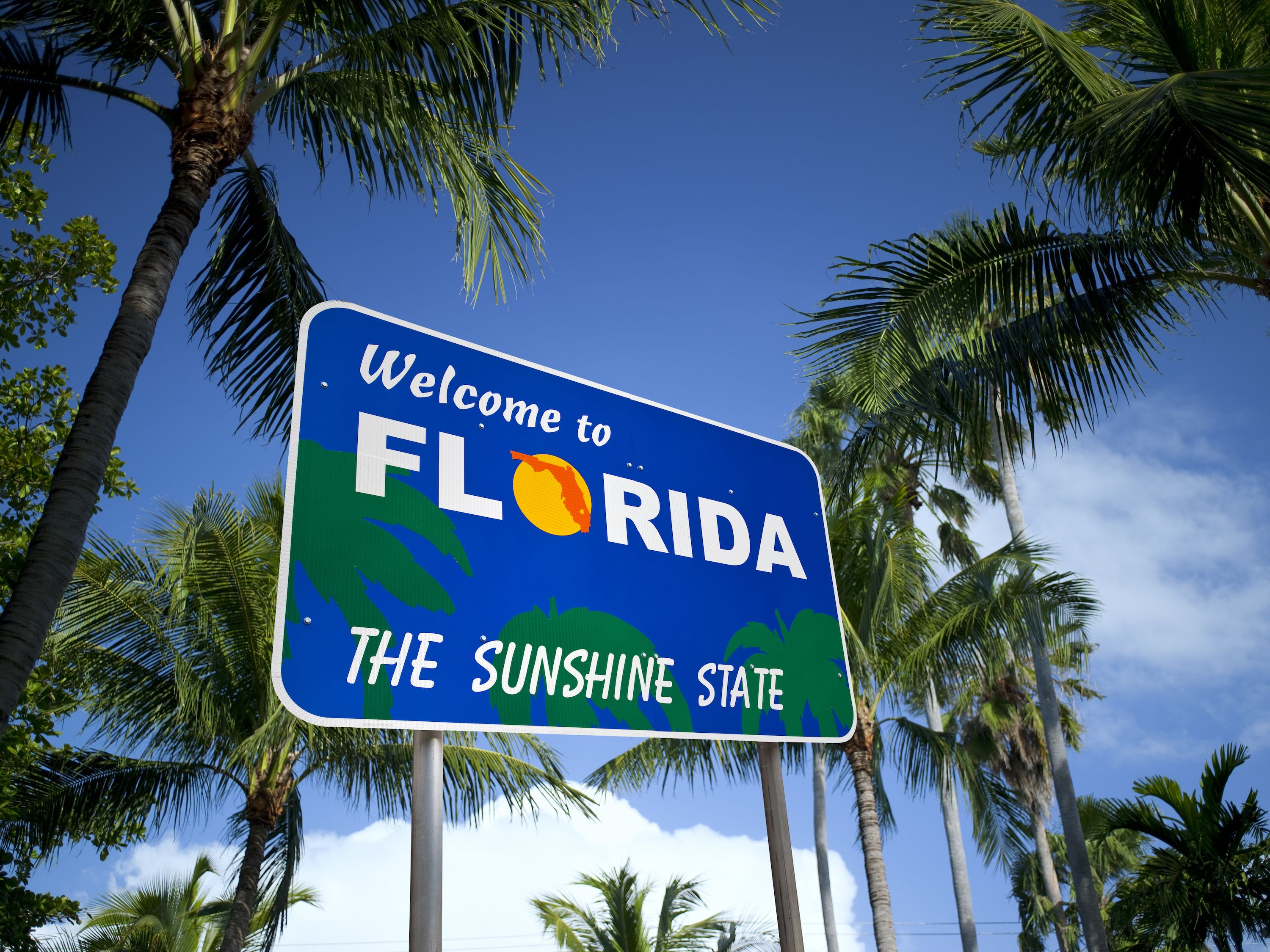 Final Thoughts
Florida is a beautiful vacation destination that has so much to offer, and a Florida vacation is sure to create precious family memories. With this pricing information in your back pocket, feel confident in planning your perfect Florida family vacation, no matter what your budget is.
More about our TFVG Author
A seasoned traveller, Dad, and avid sports tourist, James foundered The Family Vacation Guide to share his expert vacation experiences- especially when it comes to being a travelling family man.
Featured in Travel articles such as Travel + Leisure, TripSavvy and SFGate, you know you're reading some of the best vacation tips online.