Taking a family trip to Hawaii is among the most culturally enriching experiences you can have without going through the hassle of traveling abroad with children. So, if you're ready to experience luaus and eat the best pineapple of your life, you might wonder, "Is March a good time to go to Hawaii?"
March is one of the best times of year to go to Hawaii. So, although you'll encounter more crowds, you'll also be able to witness some of Hawaii's big surfing waves and enjoy pleasant weather. 
If you're planing a trip to the Aloha State, discover the best places to vacation in Hawaii with kids to help save some time!
March in Hawaii: The High Season
March falls at the end of Hawaii's high season. The high season lasts from mid-December to March, which also happens to be winter on the islands.
Winter looks much different in Hawaii than in more southern destinations in the Northern Hemisphere. The temperatures are moderate, and rain happens, but there's still plenty of sunshine.
The price of accommodation often depends on the season. Therefore, you can expect to pay more in March for the same room than during the summer.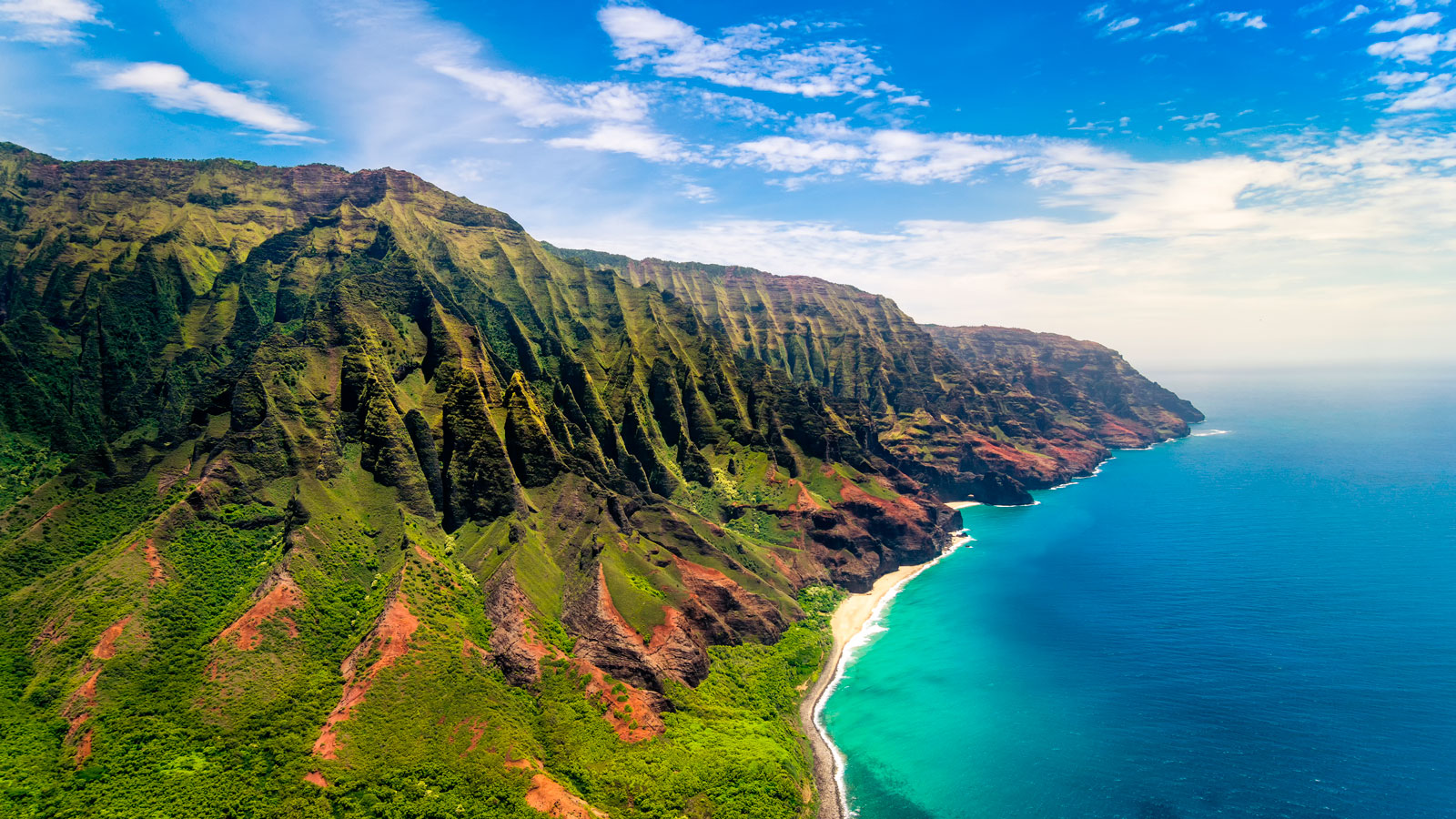 All About Hawaii's Weather in March
Hawaii's weather is pleasant year-round, but March is an especially nice time to visit for families looking for a relatively more moderate climate.
March falls towards the end of the winter months, which lasts from October to April. During the winter, the temperatures are cooler, and the waves are better for pro surfers.
Below is a breakdown of the average weather patterns for Hawaii in March. That said, there can be some fluctuations in these numbers based on the island you're visiting.
And, of course, weather can always deviate from the norm. So, we recommend keeping sunscreen and an umbrella in your beach bag all the time.
Temperature
Maui, Oahu, and the Kona side of Big Island have the highest average temperatures in March, ranging between 82 to 81°F. In contrast, Molokai, Kauai, and the Hilo side of Big Island have highs that average between 78 to 79°F. Lanai clocks in the lowest average highs for March at 76°F.
In all cases, you can expect lows in the 60s. But Lanai has the lowest lows at a relatively chilly 61°F. On the other hand, Oahu and the Kona side of Big Island average lows around 69°F.
Needless to say, you may want a jacket if you'll be meandering around any of the islands at night. That's especially the case on the beach, where the wind tends to be stronger.
While we're on the subject of the wind, Hawaii's north-facing shores tend to be cooler (and rainier) because of the trade winds that come down from the northern hemisphere. In contrast, you'll encounter drier and warmer weather on south-facing beaches.
Finally, the elevation you're at makes a difference in temperature. So, Koke'e State Park and Big Island's volcanoes are always colder than the temperatures at sea level.
Water Temperature
You and your family will get to enjoy a pleasant 75°F water temperature for swimming in the ocean in March.
But if you're contemplating visiting Hawaii during a different month, know that Hawaii's water temperatures remain warm year-round.
Humidity
The humidity of Hawaii depends on where you're staying. Generally speaking, humidity levels in March are low, averaging in the 30% range. So, it might feel a bit muggy if you come from an arid climate, but people visiting from more tropical destinations will find Hawaii's air to feel relatively dry.
For comparison, September is the most humid month in Hawaii, and historically, March 9th is the least muggy day on the islands.
Amount of Sunshine
The amount of cloud cover increases as the month of March progresses, moving from an average of 25% to 29% overcast or mostly cloudy days. But before you start researching a different month to travel to Hawaii, know that long bouts of cloudy days are rare.
Instead, it's common for there to be a mix of sun and clouds each day.
Of course, the island you visit—and where you are on the island at any given time—will impact whether you experience cloud cover at any given moment. Since Hawaii is so big and has many microclimates, it's usually sunny and cloudy somewhere among the islands at any given time.
Precipitation
March technically falls during a time when there's relatively more rain in Hawaii, as the islands' rainiest months are from November to March.
The good news? Even the rainy months typically cause few disruptions to a tourist's vacation. That's because Hawaii isn't known for endless days of downpours.
Instead, the rain usually comes and goes. Plus, since many of the islands are so big, it's common for it to be raining on one side of an island and for people to be basking on sunny beaches on the other side.
Since March is towards the end of winter in Hawaii, the average amount of rainfall decreases as the month progresses. So, whereas the 31-day moving rainfall average on March 3rd is 2.2 inches, by March 31st, this number drops to 1.7 inches.
Wind
The amount of wind you feel in Hawaii depends on what side of the islands you're on and whether you're on the beach or in more protected jungly areas.
As a rough average, you can expect to experience winds anywhere from around 13.5 to 15 miles per hour. The winds typically increase in strength towards the end of the month, as January has the calmest winds and July has the windiest days.
If anyone in your family is a surfer, you already know how important winds are for making or breaking the wave quality. And if your family wants to watch surfers but aren't familiar with waves, the best kind of wind that will attract surfers is that which blows offshore.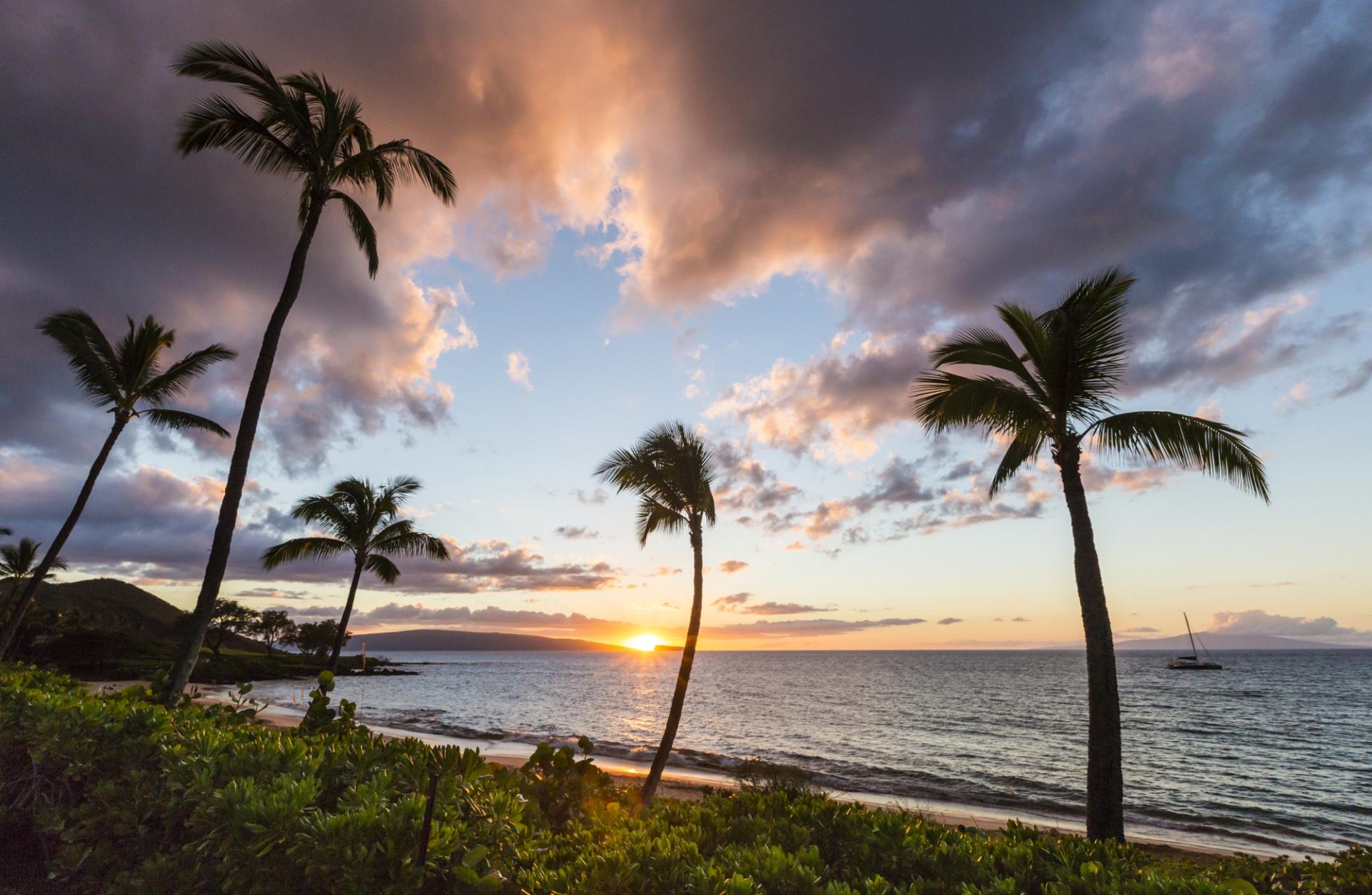 Daylight Hours for Hawaii in March
You understandably want to get the most daylight hours of your vacation, so here's the good news: Since Hawaii is in the northern hemisphere, the daylight hours increase as March progresses.
For example, the sunrise on March 1st is at 6:51 am. By March 31st, the sun rises 27 minutes earlier. Unfortunately for night owls, the difference is more negligible for the sunset; the sunset time on March 1st is 6:35 pm, and it only changes to 6:46 pm by March 31st.
In either case, the amount of daylight is relatively stable in Hawaii year-round, given that it's pretty close to the equator.
Are Cyclones Possible in March?
As part of your quest to determine "Is March a good time to go to Hawaii?" you might be wondering about cyclones. Cyclones, which are Hawaii's version of a hurricane since the winds rotate inwardly towards low atmospheric pressure, don't happen in March.
Instead, cyclone season is from June 1st to November 30th, although even then, it's relatively rare for Hawaii to take a direct hit.
Surfing Quality in March
In March, the surfing quality in Hawaii is excellent if you're a pro surfer. But the waves are potentially deadly if you're not.
The winter months are when Hawaii receives its biggest waves, which is the result of there being storms in Alaska and the waves moving uninhibited between there and Hawaii.
Some of the best places for experienced surfers to catch big waves and spectators to watch are:
North Shore (Oahu)
Jaws (Maui)
Honolua Bay (Maui)
If your kids are interested in watching a surfing competition, it's worth checking to see if any will happen during your travel dates. North Shore is likely your best bet for catching a major competition, as they run from October to April. For all the best surf spots for kids and beginners in Hawaii, have a read of our handy guide.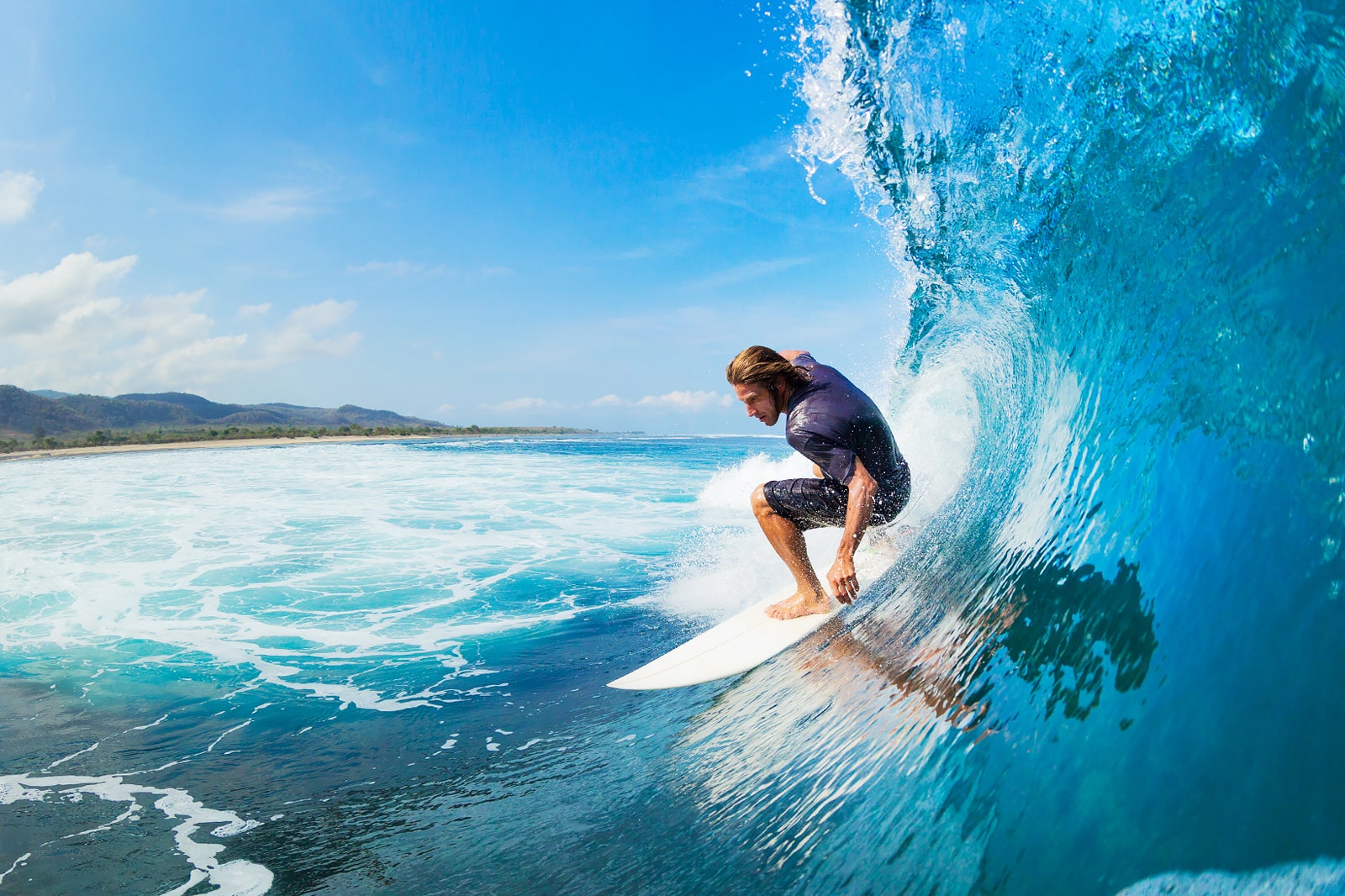 Crowds in March
Since it's the high tourist season, you can expect larger-than-average crowds if you travel in March. Many students are on spring break at some point during March, which is likely when you're thinking of taking your family there.
If you're working with a tighter budget, but March is the only time you can travel to Hawaii with your family, we recommend working your travel dates around Easter. Prices around Easter are significantly higher. The good news is that Easter can take place in April, so it might not even be a concern for the year you travel.
In either case, even though Hawaii can get crowded in March, there are six main islands and a lot of room to spread out. Plus, if you rent a car and do independent sightseeing instead of relying on tour buses, you'll get to avoid some of the masses.
A Note on Sea Turtle Sightings
Sea turtles are present in Hawaii year-round. However, the turtles prefer to come to shore when the ocean is calmer, which happens during the summer. So, we recommend checking with your hotel or talking with locals to see if they have tips for sea turtle sightings based on the current conditions when you visit.
Unlike most parts of the world, where sea turtles only arrive at the beach to lay their eggs, Green Sea Turtles in Hawaii enjoy basking on its shores for the sake of relaxation and regardless of their gender.
Are There Mosquitos in Hawaii in March?
Yes, there are mosquitos in Hawaii in March. Unfortunately, this is when mosquito season picks up, as mosquitoes love the warmer weather that comes with summer approaching.
So, make sure to pack some insect repellent to keep you and your kids as mosquito bite-free as possible.
March Events in Hawaii
If you're wondering, "Is March a good time to go to Hawaii for special events?" the answer is most definitely. Below are some activities your family can participate in by visiting Hawaii in March.
Honolulu Festival
The Honolulu Festival is a beautiful cultural experience for families because it offers educational programs and activities about the local Hawaiian, Asian, and Pacific traditions.
It's a three-day event taking place every March, and performers come from Hawaii and countries like Japan, Tahiti, and South Korea to showcase their cultural traditions. Dance performances, parades, and music all take place during this time.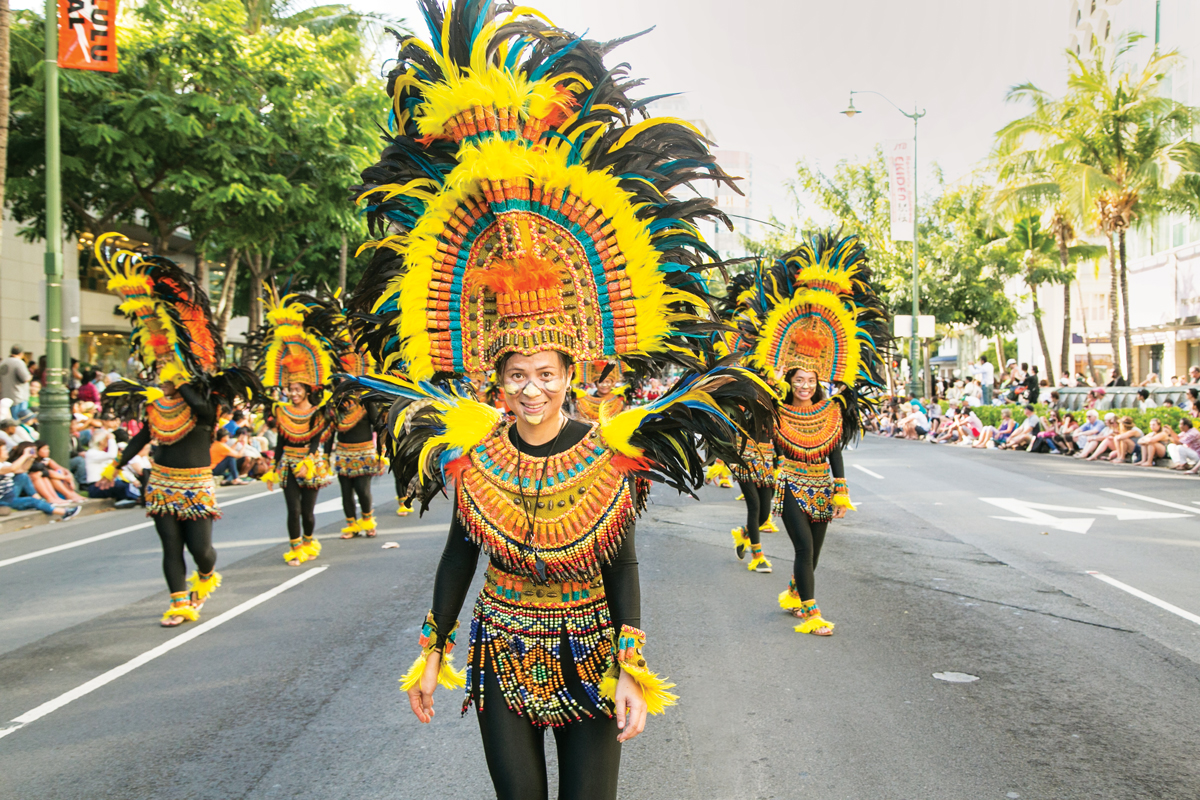 Humpback Whale Sightings
March is prime time for Humpback Whale sightings—these majestic creatures migrate through Hawaii from November to May, but you have the best chance of seeing them from January to March.
As many as 10,000 Humpback Whales travel from Alaska to Hawaii each year, traveling as much as 3,000 miles. The reason? They like to breed in warm water and feed on krill in Alaska's cold water.
Discover where you can see Whales in Hawaii with help from our guide.
Plumeria Blooms
Plumeria is the iconic flower Hawaiians use to make leis and put in their hair. If you had these flowers pictured growing on a bush, think again—they grow on a tree, with each flower cluster producing anywhere from 50 – 200 flowers.
Your family doesn't have to do anything special to witness Plumeria blooms—simply going about your planned exploration of the islands will be enough to see them growing in yards and in the wild.
Alternative Times To Visit Hawaii
If you'd prefer to take your kids to Hawaii during their summer vacation, that's a great time to visit the islands too. Hawaii's summer is the low season, so it's a time when there are fewer tourists, hotel prices are lower, and the weather is warmer.
Summer in Hawaii is also when there are fewer waves. So, the water tends to be safer for swimming, and it can offer an excellent opportunity for your kids to try their hand at a surf lesson. However, the summer isn't ideal if you want to watch some of the best surfing competitions and pros navigate 30-foot or larger waves.
The Bottom Line
Hawaii is a wonderful choice for a family vacation in March. It offers warm but not excessively hot daytime temperatures and cool evenings. You'll likely encounter scattered rain showers, but it's unlikely the rain will ruin your tour plans.
So, we encourage you to book your trip so that you can see what the buzz is all about with Hawaii. Our family is already dreaming of going back.
More about our TFVG Author
Caitlin is one of The Family Vacation Guide's long standing contributors. She enjoys taking vacation to busy, vibrant cities and has stretched her traveling legs out towards Europe in recent months, enjoying new experiences in Barcelona in Spain, and Nice in France.