As a parent or grandparent, it's nice to coordinate vacations with school breaks. The school holidays in December provide adequate time for an escape, but often the weather makes people hesitant.
In many parts of the United States, the weather can get cold and snowy. While this is ideal for families looking for a ski holiday, it's not everyone's cup of tea.
To help families in their search, we've compiled a list to help guide end-of-year vacation plans. While traveling with children comes with special considerations, various options are available in each destination listed below. Many resorts and hotels cater to families, and you'll also find kid-friendly restaurants and attractions that will please everyone in the family.
Whether you're looking for a snowy resort or a beach paradise, these are the best places to visit in December in the USA with kids.
Miami, Florida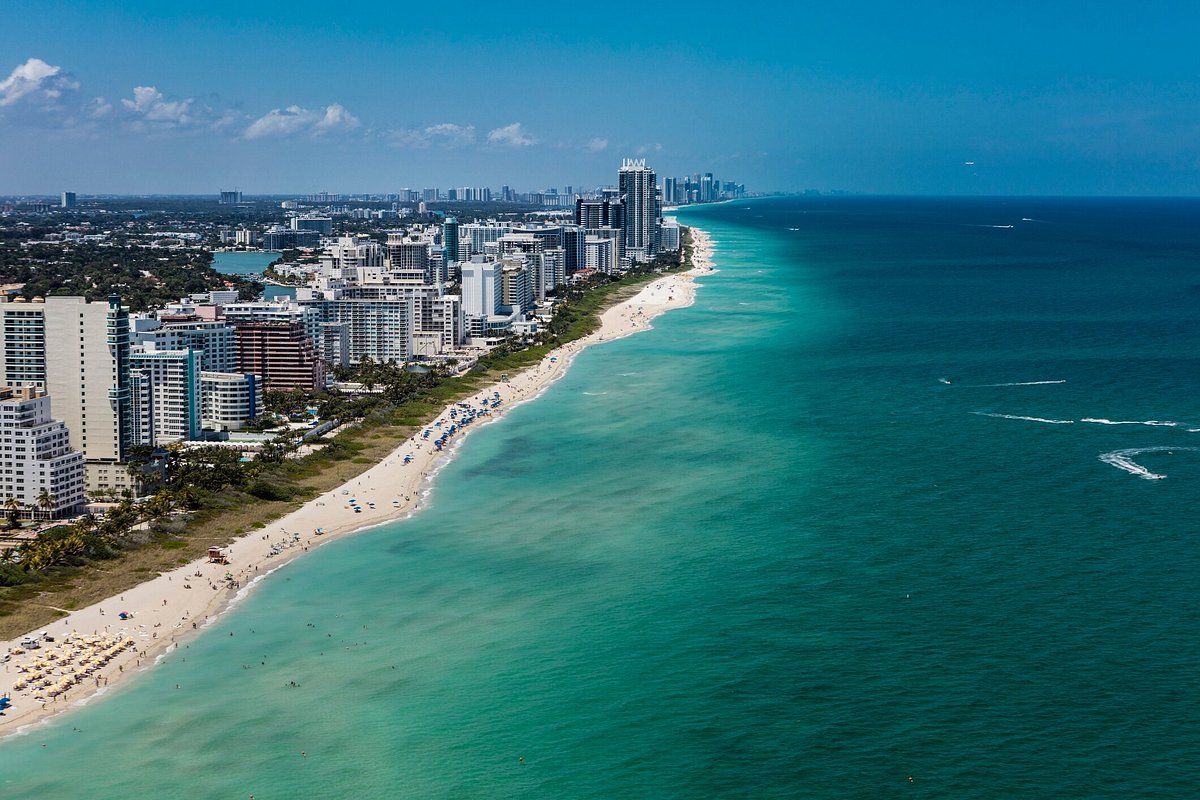 If you're looking for the opposite of cold weather and snowy conditions, a visit to the southern destination of Miami, Florida, will fit the bill. The weather is warm year-round, but it's also hot enough to spend long days on the beach.
There are many kid-friendly hotels and attractions to take advantage of when you're in the city. One place parents love is the Miami Children's Museum. This museum offers an excellent experience for small children and a welcome escape from the heat.
Another exciting place to check out is Jungle Island. This exciting establishment has many animals for children and families to learn about during their visit. There's also a restaurant on-site and a VIP tour that visitors can partake in for a small additional fee.
A hotel that many families rave about during their time in Miami is the Crystal Beach Suites Hotel. The expansive resort prides itself on being kid-friendly and has direct beach access as well as a pool. Located right on Miami Beach, you're central to all the incredible dining options and tourist attractions that Miami has to offer.
Hawaii
Who doesn't have Hawaii on their travel bucket list? And what better time is there to visit than when the weather at home is less than ideal? Hawaii offers beautiful skies, picturesque locations, and fantastic temperatures year-round. If you're adventurous and want to try paddleboarding or surfing, there's no better destination.
Hawaii is no stranger to tourists as they are an everyday staple on the islands that make up the state. So, you'll find many kid-friendly hotels and restaurants to enjoy during your stay.
The available attractions depend on what island you stay on during your vacation. However, each offers many opportunities to have fun and learn about the area simultaneously.
A popular experience on Maui is the Maui Ocean Center. A visit here will have your family learning about the sea life surrounding them and the efforts made to keep the different species alive and thriving.
Another popular excursion is a ride on the Atlantis Submarine. Seeing Hawaii and the oceans surrounding it from this unique viewpoint is a memory that will remain with your family forever.
The lodging you secure for your trip will also depend on which island you decide to stay on, but one of the most talked-about resorts that families enjoy is Turtle Bay, located in Oahu. At this resort, you'll find beaches, on-site restaurants, and plenty of child-friendly activities such as horseback riding.
Asheville, North Carolina
The south is known for its red-hot summers. And while December doesn't bring super cold temperatures to North Carolina, the heat goes down significantly. During December, you can enjoy being outdoors for long periods.
The mountainous green spaces comprising Asheville are nothing short of spectacular. You can spend days just taking in the beautiful landscape. However, the children in your group may not enjoy that as much as the adults!
In what is probably the top attraction in the city, The Biltmore is a beautiful landmark that offers tours of the grounds. As a previous home to the Vanderbilt family, the mansion has been an Asheville staple since its construction in 1889. Wandering the beautiful rooms and gardens will take you back to another time.
Another great place to take the kids during an Asheville visit is the North Carolina Arboretum. As an additional perk, the establishment is open for extended hours. So you can check it out after a day of hiking or after sleeping in and relaxing for the morning.
Many families will book a cabin in the mountains for their visit to Asheville, North Carolina. However, there is also a plethora of kid-friendly hotels to check out. One of the top options in the area is the Omni Grove Park Inn. You'll have many opportunities for downtime and relaxation with a spa, golf course, on-site dining, and pool.
Park City, Utah
For those who love colder weather, finding a great location to enjoy some winter activities is vital. Park City in Utah, previously a winter Olympics host, has all snow-related activities in spades. As both a ski village and a bustling city, you'll be entertained from all angles when visiting.
There are several ski resorts in the area, many of which also provide accommodations. Often you can find a ski-in room where you don't need to take the extra steps to get to the hills. One of the most popular family options is the Stein Eriksen Lodge. This location offers:
Beautiful lodges
Several restaurants
A cozy atmosphere
You can check out the Kimball Art Center for a break from the slopes. The organization provides workshops and classes for the whole family to let their creative juices flow. Alternatively, you could also browse the various art exhibits.
Another excellent option for families looking for respite from the cold is Paint Fusion, a locally owned pottery shop where children and adults alike can customize their creations. Once your pieces get painted, you leave them with the staff for a few days to get glazed and fired in their kiln. After this process, you're free to take your creations home!
Arizona
People often say that Arizona is the new Florida for wintertime. Many snowbirds who have previously chosen to venture to the sunshine state are now going further west to enjoy the warmth of Arizona.
Even if there's a surplus of older generations in the winter, the state is an excellent destination for a family vacation. With many different cities worth visiting, you'll quickly see that each area is unique. Some of the northern locations even see snow in the winter!
Going to Phoenix is a wonderful option for those looking for a warm escape. You'll enjoy moderate temperatures that won't make you drip with sweat by the end of the day.
Arizona also has many excellent family-friendly resorts that offer amenities to make your stay perfect. If you're looking for a few indoor activities to do with your children, the Heard Museum offers a great holiday exhibit during December. You can also learn about Native American history and culture during your visit.
Another incredible place to visit with your little ones is the Arizona Science Center. With the many hands-on exhibits to check out, your youngest travelers will be completely engaged and enthralled with the excursion.
In addition to Phoenix, there are several other cities worth checking out if you're willing to venture further for exploring. These areas include:
Sedona
Scottsdale
Tuscon
Prescott
Flagstaff
If you decide to plan a trip to the above areas, note that Scottsdale, Prescott, and Flagstaff get quite chilly.
Palm Springs, California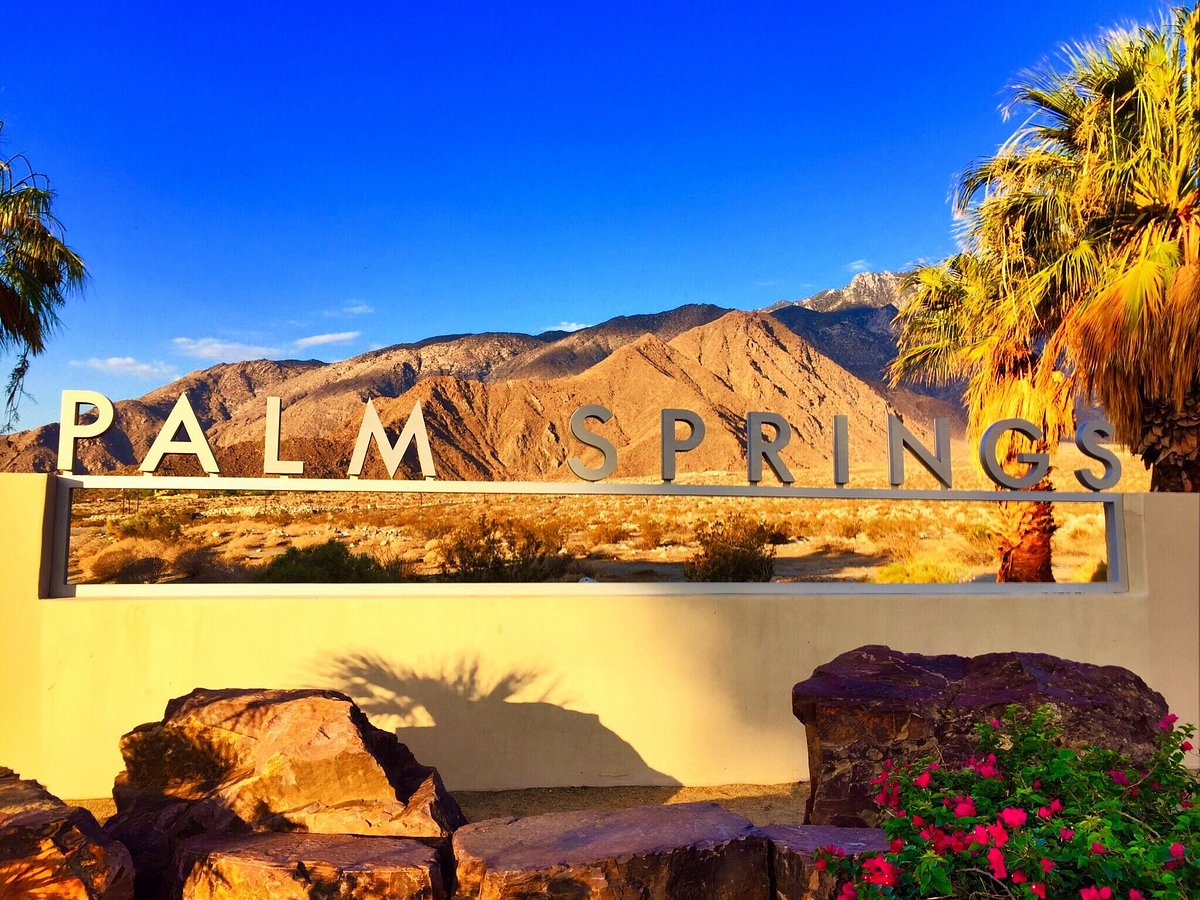 With its location in the Sonoran Desert, you can expect that a visit to Palm Springs in December will be greeted with ample warmth and sunshine. And you wouldn't be wrong! The weather won't be as hot as in summer, but with an average high temperature of 70 degrees, it's the perfect destination for families looking to ditch their jackets and beanies!
You're surrounded by nature in Palm Springs, and there are several ways to experience it all during your stay. While a classic hike is always an option, you can also do a guided tour by foot, helicopter, or even in an air-conditioned Hummer. If you want a unique view of the desert, consider taking a ride on the Palm Springs Aerial Mountain Tram.
A memorable way to commemorate your holiday adventure is by seeing the sights from a hot air balloon. Many companies offer this service to tourists who want to take it all in. It will be a once-in-a-lifetime opportunity!
If you're looking for a great place to decompress and rest your head at night during your visit to Palm Springs, a highly rated kid-friendly accommodation is the Omni Rancho Las Palmas Resort. With beautiful grounds and ample amenities, it may be hard to tear yourself away when the trip is over.
Las Vegas, Nevada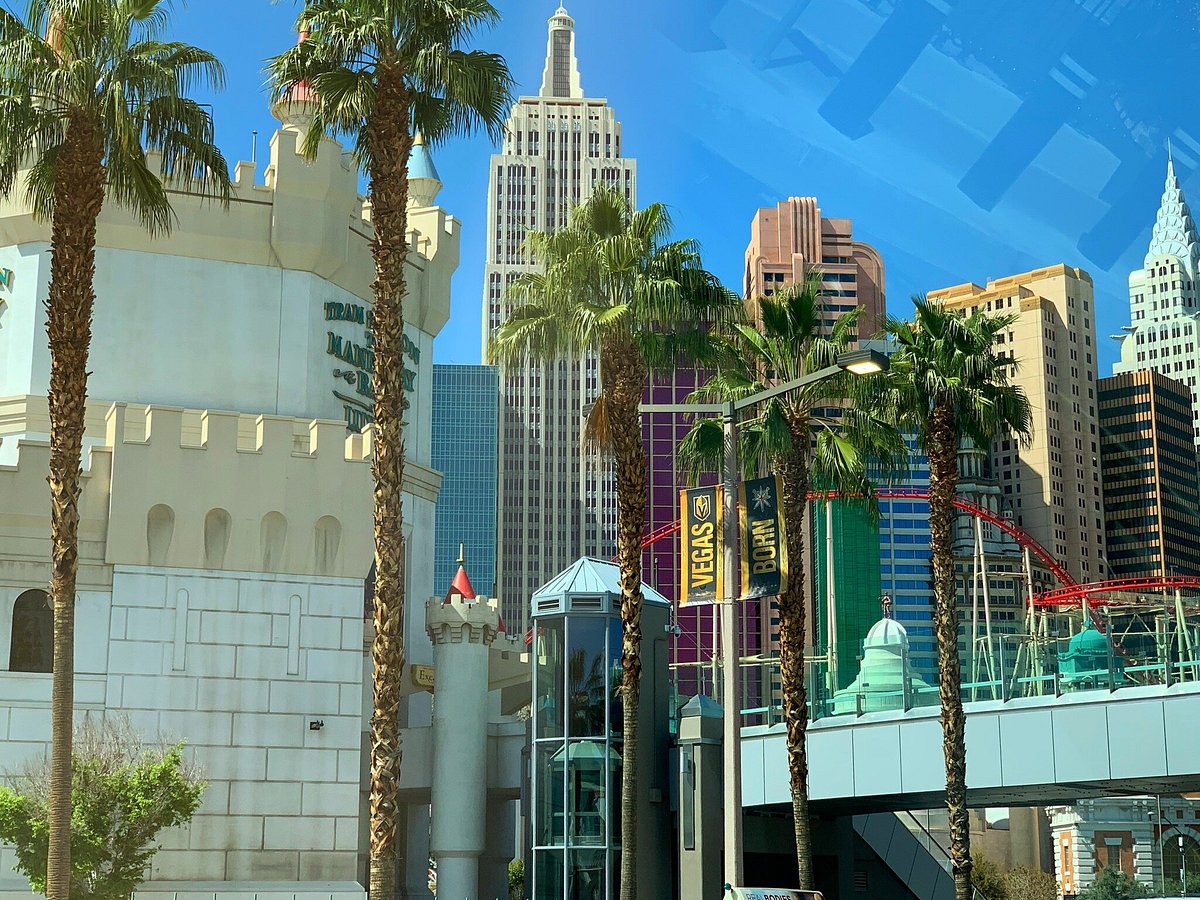 Las Vegas is known for being hot and dry in the summer, which can deter many families from putting it on their short list of vacation destinations. A perk to going in December is that the heat isn't as overwhelming as in mid-Summer, with the high hovering around 60 degrees.
With the cooler weather, you can easily experience the many attractions that Vegas has to offer. At the same time, while some things in the city aren't appropriate for children, just as many are kid-friendly. Seeing one of the many shows is always at the top of the list, but there are also various restaurants that children will love, like the Rainforest Cafe.
If you want to spend some time gambling, Excalibur also offers a play area for children in the form of a massive arcade on the bottom floor. Rounding out your visit with a stop at their buffet will be a perfect finish to your evening, along with a stop by the Bellagio to see the water fountain timed to music.
With the resorts available on the strip, it can be hard to know which are best for families. Many appreciate the amenities that come with Circus Circus, while others like the features that come with New York-New York. If you're looking for a non-casino option, the Trump Hotel is a bit removed from the strip and doesn't have in-house gambling for guests.
Key West, Florida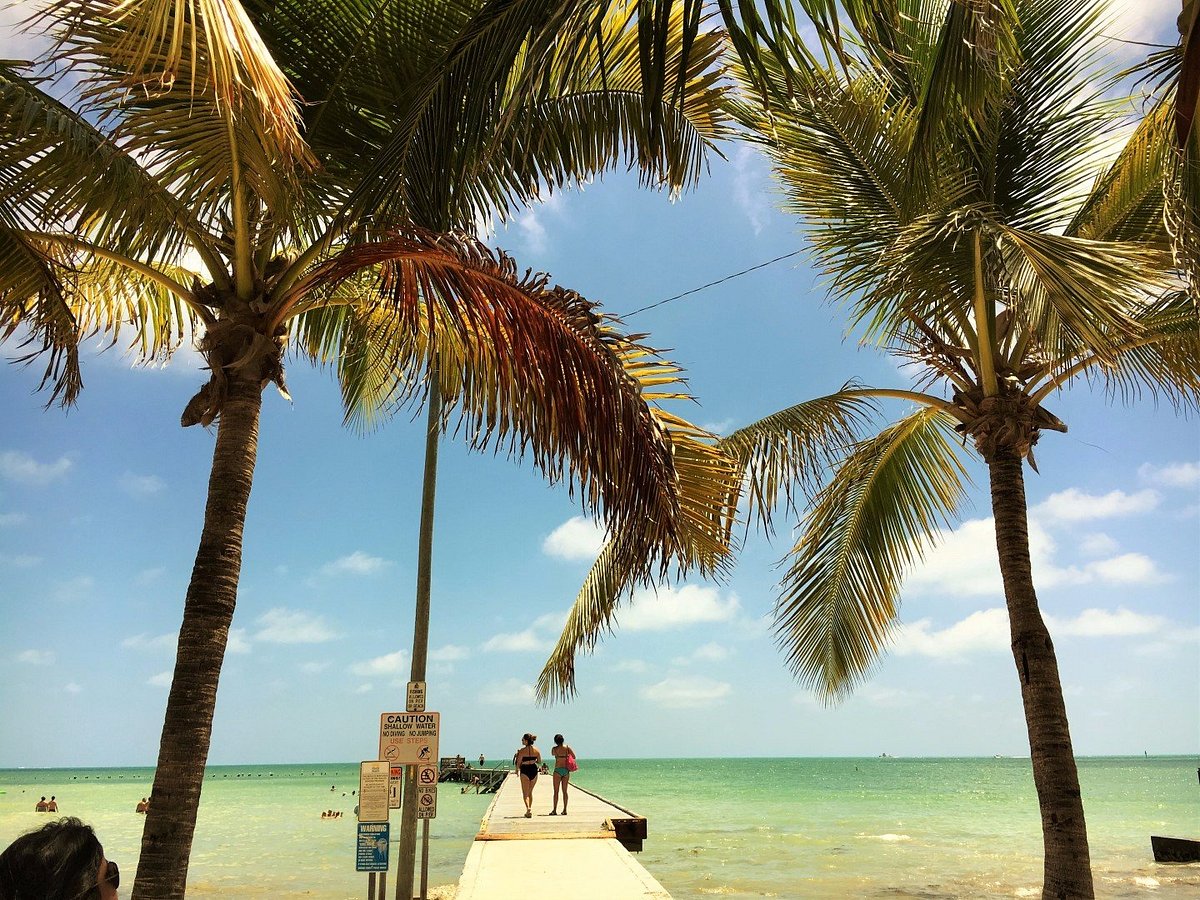 If you're looking for a place to visit that will give you temperatures conducive to swimming and beaching, Key West should be a top contender. While the weather will often reach 100 degrees in the summer, you can enjoy temperatures in the low 80s in December.
During December, you can still see the sites while enjoying a plethora of beach days and boating excursions. Additionally, you'll likely encounter fewer crowds at the different tourist spots. For those who have always wanted a picture at the southernmost point of the United States, but without the long line, December is a great time to beat the rush!
While in the area, don't forget to check out:
Dry Tortugas National Park
The U.S. Coast Guard Cutter Ingham Maritime Museum
There are also many other national parks, shopping centers, dining options, and museums.
Looking for a great family-friendly hotel for your December visit? The DoubleTree Resort by Hilton Hotel Grand Key is highly rated by families. Located close to the Key West airport, the hotel has a large pool surrounded by palm trees. There's also an on-site restaurant and a free airport shuttle for guests.
Alaska
If you're not looking to escape the cold, Alaska may be an ideal vacation destination for a thrill-seeking family. Plenty of all-inclusive family resorts in Alaska offer picturesque views and exhilarating activities.
Families looking for a nature escape will adore the stunning Afognak Wilderness Lodge. Hiking in the area will get you up close and personal with the local wildlife, and the views of the surrounding lakes are unforgettable.
When sledding and fishing have tired you out, a trip to the Alaska Native Heritage Center may be the reset you need. Private tours will give your family the chance to absorb the history of the area, and there's a stunning gallery space selling authentic art.
Of course, no trip to Alaska is complete without seeing the Northern Lights. December is a fantastic time to glimpse this magical natural phenomenon.
New Orleans, Louisiana
The excitement that continually surrounds New Orleans, Louisiana is contagious. Walking the historic streets gives you access to groups performing live music, lots of commotion, street vendors, and lots of beignets!
As a southern destination, other times of the year can be extremely humid. Although December isn't a time that many have in mind for a visit to Mardi Gras city, it's actually ideal. The cooler temps and less populated attractions will give you a restful holiday, but with the same level of excitement that the city offers every day!
Your kids will adore exploring the interactive exhibits available at Louisiana Children's Museum. You'll also experience a similar reaction when checking out the Audobon Aquarium of the Americas.
Even though you won't be in New Orleans during the famous Mardi Gras season, you won't miss out on the fantastic decorations and costumes. A visit to Mardi Gras World will give you access to the previous season's floats and decorations.
A visit to New Orleans isn't complete for anyone without sampling the iconic foods the area is famous for. Restaurants like Picnic Provisions and Whiskey, The Backyard NOLA, and Blue Oak BBQ allow the adults to enjoy some local cuisine while also providing kid-friendly menu items for the little ones.
When looking for family-friendly accommodations in New Orleans, take the time to look into Hotel Monteleone and Royal Sonesta New Orleans. Both hotels are popular choices for those with children due to the amenities they offer. These hotels also have spacious rooms and beautiful premises.
New Mexico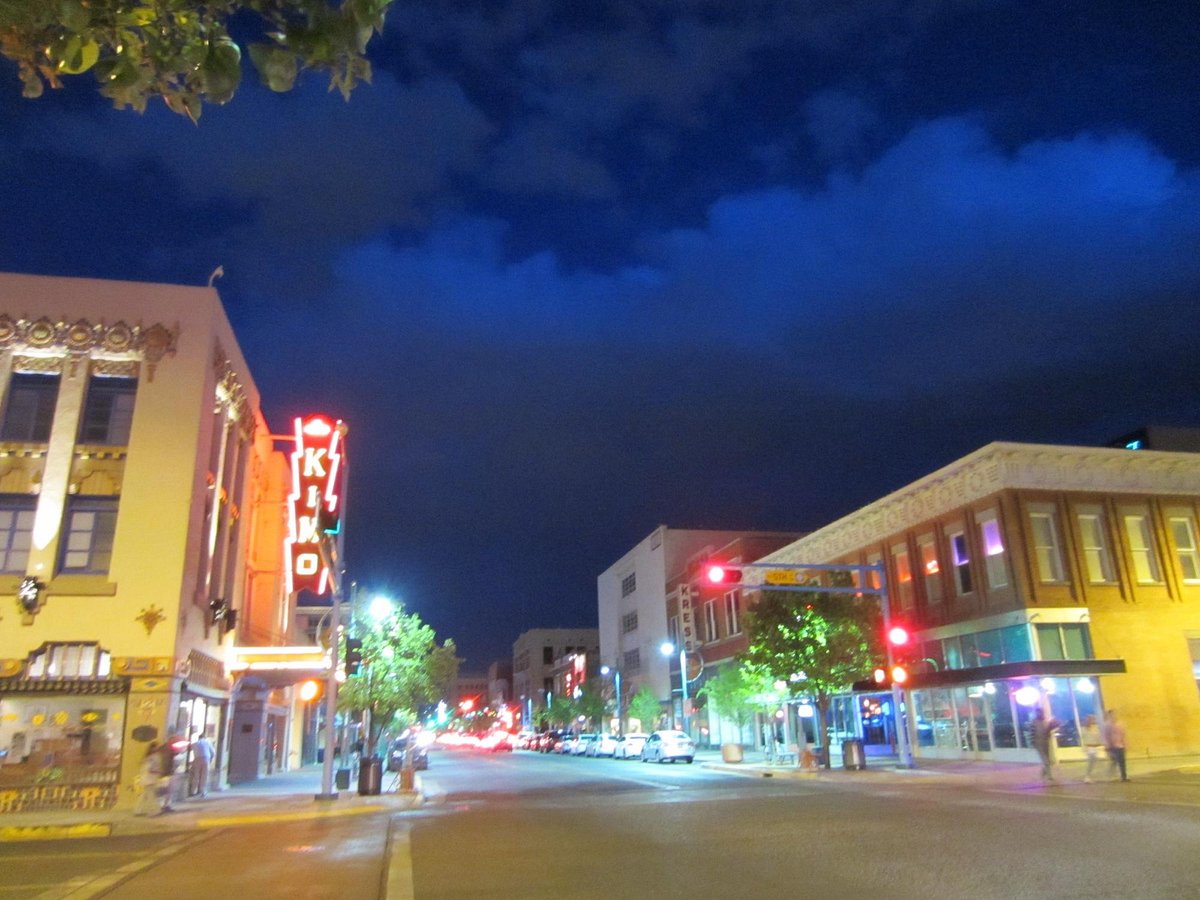 You'll be hard-pressed to select one city in New Mexico to visit during December because of the unique attributes they all offer. With a rich history in Native American culture, you'll find many attractions that allow you to learn more about the different tribes in the state.
If you're considering a trip to New Mexico, the following cities should be on your radar:
Albuquerque
Santa Fe
Las Cruces
Roswell
Taos
Farmington
Clovis
Rio Rancho
In each of the cities above, you'll find beautiful accommodations, whether in the form of Airbnb, hotels, or luxury resorts. Some areas have little cell phone reception and limited internet speeds, giving you an opportunity to have a break from technology.
Looking for fun activities for your children? A lunch stop at the Roswell McDonalds will provide a good laugh and lasting memories. Built to look like a UFO to represent the city's history, it deviates from the typical Golden Arches design we all know. The inside continues the theme with space-oriented decor.
Another fun attraction is The House of Eternal Return in Santa Fe. An old Victorian mansion, the house has been transformed into a psychedelic art house. Navigating through the various rooms is an excellent source of entertainment for all ages.
If you're missing the fun winter activity that is sledding but would prefer to do so without the cold snow, take a trip to White Sands National Park. At this location, you'll receive access to pure gypsum sand. You can use sleds to journey down the hills at fast speeds.
Puerto Rico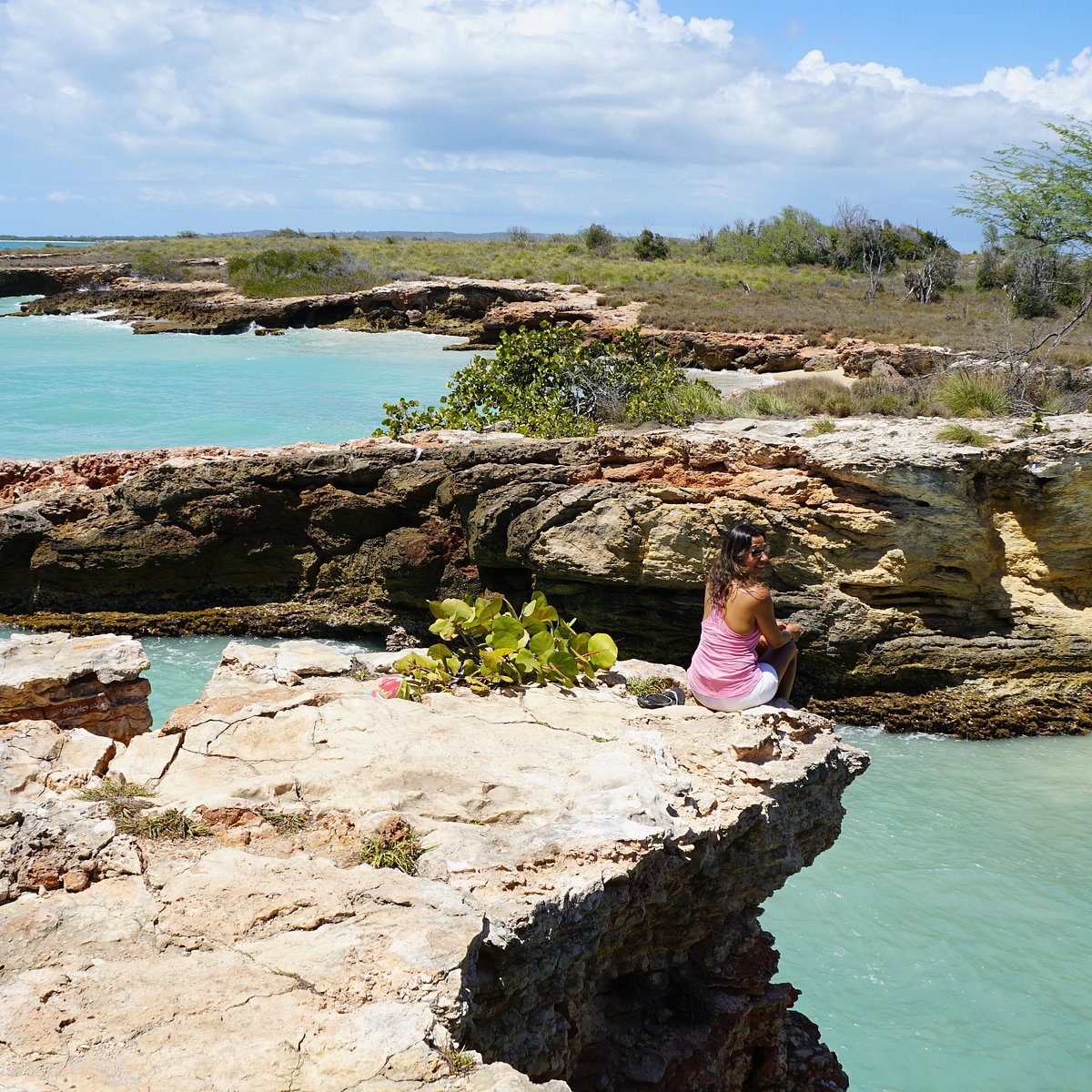 Although Puerto Rico is technically a territory and not a state, it's still a part of the country and is a great vacation option for those looking for a new place to explore in the winter. There are many unique attractions and natural landscapes to take in during your visit, and the experience will be memorable and educational.
People in Puerto Rico primarily speak Spanish, so it's an excellent opportunity for your child to brush up on any language lessons they took in school. The temperature typically hovers around 85 degrees and rarely goes less than 80. Because December isn't a standard tourist season, you'll often find that you have the beach to yourself. You'll also enjoy low hotel rates due to reduced demand in the area.
If your child is a fan of water parks, the Coqui Water Park, located within the El Conquistador Resort, is a top attraction in San Juan. You'll have access to:
Numerous slides
Pools
A lazy river
It's important to note that you must be a guest of the resort, as Coqui Water Park doesn't offer day passes.
A visit to Puerto Rico is the perfect time to try snorkeling due to its beautiful waters and extensive sea life. You don't have to worry about not having experience, as many companies and instructors are available to teach you.
Many visitors to Puerto Rico also opt to rent ATVs and partake in a guided tour of the national parks. There are also a significant amount of hiking trails of varying difficulties for families to explore.
Trying out the many fabulous restaurants that offer authentic Puerto Rican cuisine will be a highlight of your trip. You'll find many childhood favorites on the menu for the younger ones to order. A favorite family option in San Juan is La Casita Blanca, which is praised for its upbeat and pleasant atmosphere.
When it comes to finding a family-friendly hotel for your stay, many prefer to venture to San Juan, the capital of Puerto Rico. As mentioned above, this city is where the Conquistador Resort is located. Aside from the water park, the resort offers many other amenities that make travel with family a breeze.
In addition to the Conquistador Resort in San Juan, you can find the Water Beach Club Hotel. This hotel is located directly on the beach. You can enjoy dinner on their rooftop restaurant and take in the beautiful waters and golden sand during your meal.
Fort Myers, Florida
Fort Myers is a famous spring break and summer vacation destination surrounded by large bodies of water and many beaches. While the summers can get quite hot, the winters are milder, although not cold. You will find that spending a day at the beach is still quite feasible during the winter months.
Traveling to Fort Myers during the winter will bring lower airfare and hotel rates. You'll also notice fewer crowds at the most popular beaches.
If you want to escape from the sun for a bit, you can check out the Calusa Nature Center and Planetarium. This planetarium even has exhibits designed for children with sensory issues. These sensory-friendly planetarium shows happen on the first Sunday of every month.
Another top attraction for younger travelers is the IMAG History and Science Museum. Kids will have the opportunity to participate in many hands-on experiments and learn about various historical events during their visit to the museum.
For outdoor activities, you'll find all varieties available within Fort Myers. Whether you desire to go boating, swimming, kayaking, snorkeling, or parasailing, an opportunity will be made available to you during your time in the southern Florida city. You can also partake in:
Bird watching
Biking
Hiking
Off-roading
You'll be privy to a surplus of seafood restaurants in Fort Myers due to the city's proximity to the water. However, chefs always have younger diners in mind, and many restaurants have fan-favorite staples on their menus. The likelihood of chicken tenders being an option at any given restaurant is relatively high.
Many past travelers can't recommend the Wyndham Garden Fort Myers Beach Hotel enough when looking for a great family-friendly hotel for your vacation. You'll have the best of both worlds with an outdoor pool and beach access. You'll also find an on-site restaurant and free wifi during your stay.
Final Thoughts
Many prospective travelers are quick to rule out the month of December as a potential travel period. It's common for people to attribute winter to snow and cold due to the weather that takes place in much of the United States. However, that's not the case in many areas of the country.
For those who enjoy traditional winter weather, many top-notch destinations focus on all the different snow activities. Whether it's skiing, snowboarding, or ice skating, you can find a surplus of destinations that cater to those interests.
There are also just as many, if not more, places where you can escape to enjoy a brief vacation to enjoy some fun in the sun. Many of these locations come with reduced rates and fewer crowds due to it being the off-season. From Hawaii to New Mexico and all the warm places in between, you can lay on the beach and sip a margarita without navigating large masses of tourists.
For those looking for an exciting new vacation destination for the winter months, these are the best places to visit in December in the USA with kids.
More about our TFVG Author