A zoo can be a great thing to visit during your vacation, whether it is a one-time stop or simply a zoo that you never got around to visiting during your first holiday. New England has plenty of beautiful, accessible, and animal-filled zoos to enjoy, many of which offer something special or have their own unique exhibits on display.
If you are heading to New England for a vacation break, either alone or with family and friends, then it is not a bad idea to set aside some time for a zoo. But which zoo should you visit, and how can you decide between multiple zoos that all have their own distinct attractions on offer?
Here are a handful of the best zoos in New England, as well as some details that might help you choose one for your new vacation to the area.
Beardsley Zoo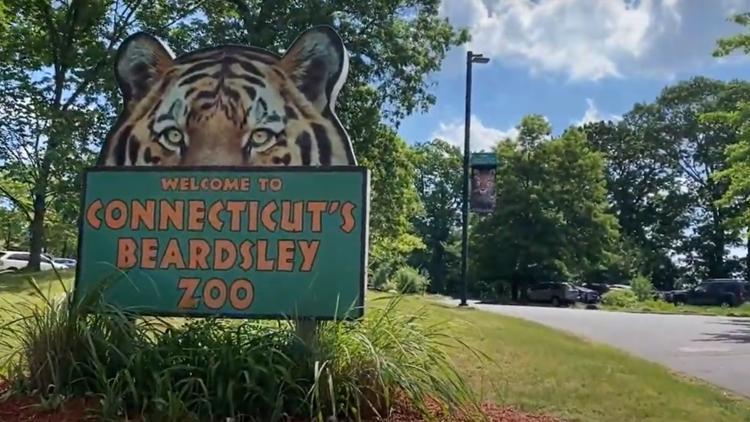 Beardsley Zoo can be found in Bridgeport, Connecticut – it is actually the state's only official zoo at the moment. Despite this, it manages to do the work of several zoos, offering far more than you might think when you first arrive.
Not only does it house a range of popular animals, such as alligators and parrots, but it also takes a dip into the more exotic and bizarre side of the animal kingdom. Red pandas and spider monkeys are just two of the many species they can offer, all of which have their own specialized habitats.
One of the more interesting things about Beardsley Zoo is the plant life. The zoo does its best to painstakingly recreate each animal's original environment, which includes growing endangered plants in their enclosures. There are also specialized greenhouses made specifically to conserve these endangered plant varieties.
There is a lot to see, and the zoo can easily eat up an entire day – or even two – without you running out of new things to experience. The only downside is that there is no other zoo in Connecticut like it.
Franklin Park Zoo
Franklin Park Zoo is a fairly hidden, yet also massive, zoo in Boston, Massachusetts. The 72-acre site hosts a huge range of different creatures, from the African lion and red kangaroo to the humble mountain sheep.
Beyond that are numerous exhibits and events, all of which are entirely family friendly. You can learn more about how birds live with the Bird's World Exhibit or go straight for the Giraffe Savannah instead.
If you are taking children, then there are plenty of things for them to do as well. Meet and greets with animal ambassadors are very common, and there are multiple different educational programs there to help educate kids on important parts of the animal world.
Maine Wildlife Park
Maine Wildlife Park is only a short distance from Portland, but it has so much nature that it feels like a different world entirely. The park is home to 30 different types of Maine-specific wildlife, from bobcats to black bears, and you can see them all up-close from safe viewing locations.
The animals are not the only attraction, though. The Warden Museum goes into the history of Maine Warden Service, and you can even take nature walks to learn a lot of key details about the various trees that make up Maine's ecosystem.
Beyond that, there are plenty of flower gardens and other ways to view wildlife, letting you get a taste of Maine in a way that you might never have before. Thanks to the fairly open nature of the park, you can also take some fairly long walks if you are in the mood for some exercise and exploration.
Roger Williams Park Zoo
Roger Williams Park Zoo is a great pocket of nature in Rhode Island, giving you a full day's worth of activities to enjoy and animals to experience. As one of the oldest zoos in the entire United States (founded in 1872), it has some of the deepest history behind it and has continued to improve as it moved to the modern age.
From cheetahs to moon bears and bison, you can get a close look at a wide range of creatures that some states simply do not have, as well as take part in major family friendly activities. Not only can your children take part, but they can learn a few things on the way.
If you are there with children, then the Alex and Ani Farmyard or Marco Polo's Adventure Trek can be a nice way to kill some time and learn more about the world. If you are an adult who is there after hours, you can enjoy the Sip and Stroll, where you are given a drink of your choice and allowed to wander around to your heart's content.
York's Wild Kingdom
York's Wild Kingdom is a combination of a zoo and an amusement park, making it the best of both worlds if you are there for a family vacation. Whichever one you go to first, though, you are guaranteed to have a lot of fun throughout the entire park.
Touring the zoo lets you see all kinds of wonderful creatures, some familiar and some exotic. You can head through the Butterfly Kingdom to get an in-depth look at countless different butterflies, along with plenty of educational material on what they are and why they are so special.
It is easy to burn an entire day just looking around the zoo, taking part in tours, and seeing what is there. However, things can really heat up once you head to the amusement park, which offers a wide variety of family friendly rides that almost anybody can enjoy.
For lower-stakes and less-intense fun, you can play miniature golf instead or head to the nearby beach to cool off (or, in the summer, heat up) at your own pace. One short visit to the zoo can turn into a day-long itinerary of different things, all of them endlessly exciting and enjoyable.
Capron Park Zoo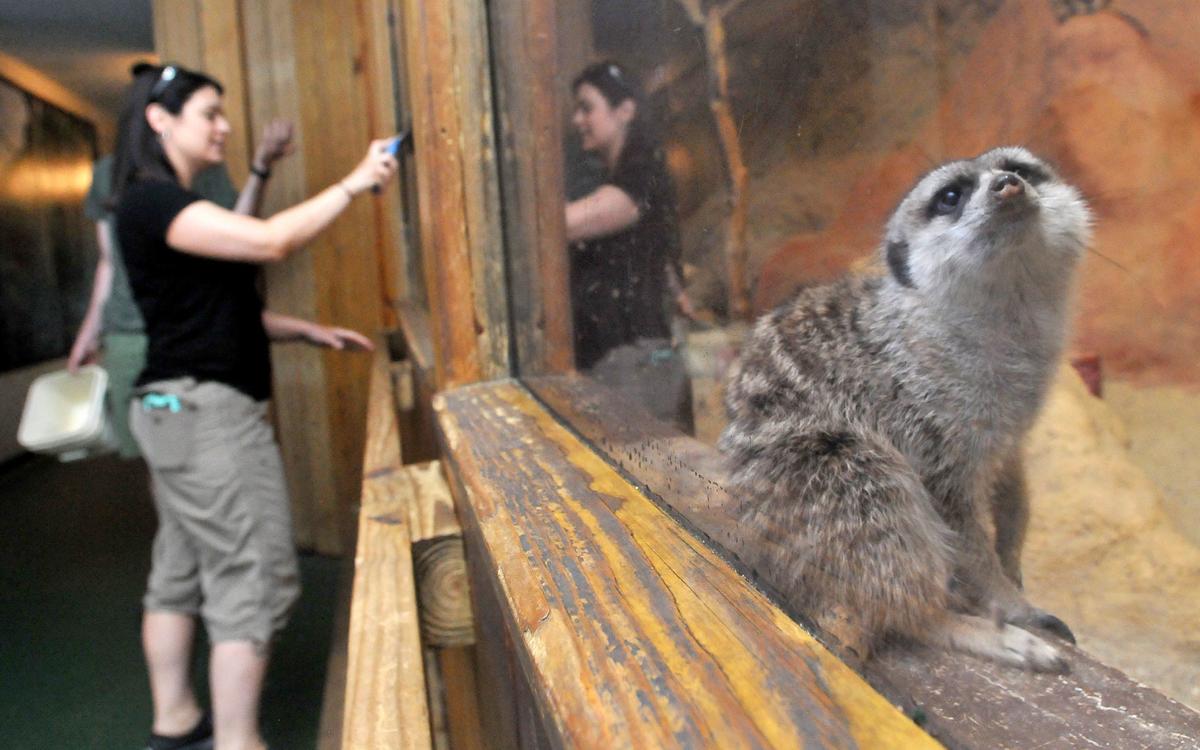 Capron Park Zoo is another Massachusetts zoo that can easily eat up a full day's worth of time, especially if you take part in everything it has to offer. The eight-acre site makes it more compact than some others, but that space also includes a wealth of self-guided tours and education programs.
There are seasonal events, virtual zoo visits that let you visit from the comfort of your own home (or hotel), and a massive range of animals to watch. Goats, red pandas, sloths, and foxes are only a few of the various creatures being hosted at Capron Park Zoo, but they are far from the most impressive.
This zoo might be smaller than others, but it makes up for that with a glut of activities and plenty of ways to spend your time once you are there. You can easily use up an entire afternoon just wandering around, especially if you arrive in time to catch a special event.
Mass Audubon's Ipswich River Wildlife Sanctuary
Mass Audubon's Ipswich River Wildlife Sanctuary is only a handful of miles north of the famous town of Salem. As a wildlife sanctuary, you can expect a core focus on conservation and education, and that is exactly what you will get while you are there.
Not only are there various educational options for preschool children, but teens can get involved in a conservation club that explains just how precious our natural ecosystem can be. Adults can get involved in enthusiast programs or even go birding to admire all the bids kept safe within the sanctuary.
If you are going there for a normal zoo experience, then you are looking in the wrong place – this is more like an ideal spot to see nature rebuilding and to watch the impact of conservation efforts on the world around you. It might not be the most exciting zoo on this list, but it is certainly the most fascinating, and the work they do there has real-world impact.
DEW Haven
DEW Haven is less of a zoo and more of a non-profit rescue shelter for all kinds of wildlife, from domestic creatures to exotic animals. Not only do they host a lot of creatures that you will have already seen, but some that you might never have come across in your life.
Despite not being a zoo in the conventional sense, it is still an ideal place to get up close to some of the animals being protected there. You can even feed some of them directly, with feed being purchasable directly from the gift shop to fund their conservation and rescue efforts.
Going to an animal sanctuary can be a weird experience, but it is not a bad one. If anything, it means that you will get to learn more about how the animals are kept and what kind of conditions are ideal for making sure that they are all loved and cared for.
As you would expect, this also makes it very family friendly. Not only do you get a lot of different ways to learn new things as a group, but your children can enjoy meeting some of the more passive animals face-to-face without needing to worry about what will happen.
Stone Zoo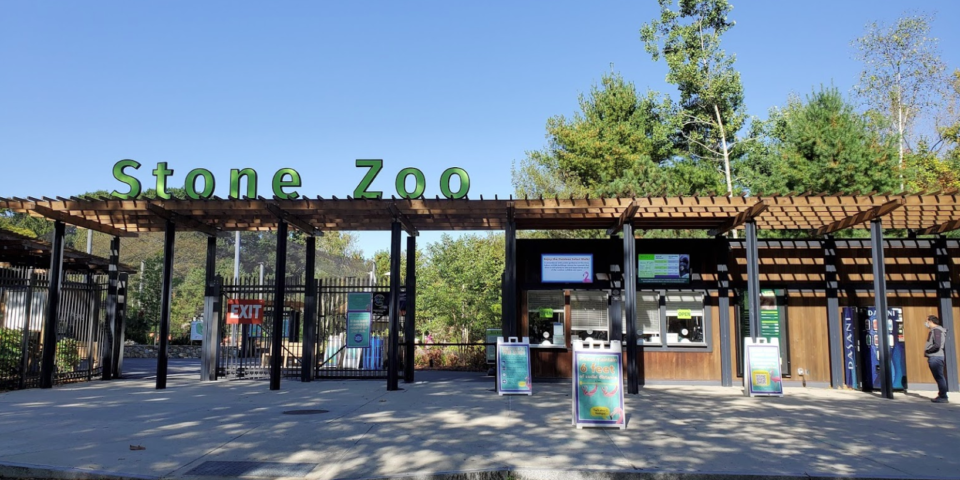 The Massachusetts Stone Zoo is fairly small, reaching only around 26 acres in total size, but that does not make it any less enjoyable once you are actually there. Hundreds of interesting and exotic animals are hosted here, from snow leopards to bush dogs, and you can explore multiple habitats at your leisure.
The Caribbean Coast and Yukon Creek exhibits are two good examples of what is on offer, both having their own distinct style and feel to help them house a specific range of animals.
If that is not enough, you can get a behind-the-scenes tour from zoo educators, going into the inner workings of the zoo and the process involved in keeping all the animals healthy. If you have any burning questions about how zoos operate, then this is the perfect time to ask.
Stone Zoo has its own Nature Play space, allowing children to get back in touch with nature while having plenty of fun along the way. It is a small addition, but one that really makes a difference when you are heading there for a family vacation.
Which Zoo in New England is best?
There is not a single best zoo to choose from, especially not if you are spending a lot of time and effort planning out a very specific vacation routine. All of them offer something unique, and that means that each zoo could be appealing to a different kind of person.
Whether you are going as a family, a couple, or just on your own, it is important to consider the kind of experience that you will be getting. Kids may enjoy different things to teens, but teens might also have different expectations to your partner. Finding a good balance can be important.
Thankfully, a lot of the zoos in New England are ideal for entire families and can quickly become a great way to spend some time in a constructive, educational way. The only question is which one you would prefer to visit first.
What else?
Remember that each zoo will have its own rules on what you can and can't do. It is important to follow them at all times – they are not just there to protect you, but also the animals, especially in conservation programs where they might need a lot of very specific care.
Also, be sure that you know where the zoo is before you go and that you understand the opening and closing times. It is always best to be sure that you are arriving at the right time and in the right place, even if you think you know the way there. The more you prepare, the better.
Other than that, most zoos are easy to enjoy, no matter the size of your vacation group. Whether you are going as one person or twenty, you can always find new things to enjoy, so take things slowly and do not try to rush yourself. A zoo is meant to be enjoyed, so it is always nicer to slow down, take pictures, and generally make sure that you enjoy your time there to the fullest.
Other fantastic zoos to consider
If you're hoping to find more fantastic zoos that the whole family will enjoy, take a look at our roundup of zoos in other locations!
More about our TFVG Author
A seasoned traveller, Dad, and avid sports tourist, James foundered The Family Vacation Guide to share his expert vacation experiences- especially when it comes to being a travelling family man.
Featured in Travel articles such as Travel + Leisure, TripSavvy and SFGate, you know you're reading some of the best vacation tips online.