August is the last whole month of summer for the northern hemisphere. Except for a few past heat records, August can be the hottest month of the year. Of course, hotter in some areas more than in others, like Florida, per se. 
Florida is a state that tends to have people that are humorously named residents with dual citizenship or snowbirds. That being said, a 'snowbird' is a person who travels to Florida for the winter but returns to another location for the summer months so that they can get consistent, comfortable heat in their life.
So, excluding the opinions of the snowbirds, is August a good time to go to Florida? Yes. It can be a great time to go to Florida if you don't mind certain aspects of the weather. Let's take a look at temperature, wardrobe, and what to do when visiting Florida in August.
Weather
The weather in Florida during August can be a lot of different forecasts all wrapped up into one day. The weather can be humid, hot, rainy, and absolutely beautiful all in one day. It sounds bizarre, but it can create a genuine experience and some extraordinary sights to see.
Humidity And Heat
The average temperature for Florida in August is 90 degrees. However, the humidity can increase the heat index to make it feel like 100 degrees at times. In addition, the start of hurricane season is August, so moisture can average 75% regularly.
High humidity along with high temperatures is what causes a sticky, sweaty heat as the air is packed with water vapors. Cooling down in high humidity can be challenging since your body sweat can't evaporate back into the air. It can be like moving around in a steam room or sauna. That is why staying hydrated during high humidity and heat is imperative.
Florida does have higher humidity all year round than other areas, but one good thing that Florida knows how to do naturally is break the humidity with a quick downpour to break the heat.
Rainfall
Florida's humidity can be high in August, especially with hurricane season underway. As a result, Florida has daily showers to break the humidity and heat. The best part is that most rains in August are hard and quick.
These showers can come on suddenly, making people raise the tops of their convertibles or seek shelter under a pavilion. Nevertheless, by the time you shake off the water, the sun is already beginning to reemerge, showcasing a gorgeous rainbow to let you know the storm is over.
Thunderstorms can be part of the daily storm, but they usually pass just as quickly as typical rain. However, some thunderstorms can trickle into the night, but in most cases, you will wake up to a beautiful, sunshiny day.
The average rainfall in August is about 12 inches for the entire month. It might sound like a lot to some folks, but again, it falls hard and fast and is usually gone just as quickly.
Water Temperatures
The ocean and gulf temperatures are incredible in the month of August when visiting Florida. If swimming in a bathtub sounds inviting, Florida has just the thing. The ocean is perfect, averaging around 88 degrees, and The Gulf averages around 87 degrees. So, either side of the peninsula will allow swimmers the most desired water temperature.
Visitors have stated that it is the most perfect temperature for water activities. It will cool you down during the hot days without causing a chill or, even worse, a shock to your system. In addition, the warmer water is beneficial for surfing, snorkeling, and many other activities since the body's muscles will stay loose.
What to Wear
Florida in August is hot, no doubt. Although dressing in proper attire will keep you cooler when being out in the sun. Wearing light fabrics and flowing garments will keep you from overheating.
To protect yourself from UV Rays, it's best to wear dark colors like red and dark blue. The rule of thumb is if you can see through the garment, so can the sun's rays. However, dark colors can feel hotter, as black can attract the sun. Therefore, it's important to have shade somewhere nearby, so you can take breaks from the direct sun.
Here are a few suggestions on what to wear if spending the day in the sun:
Bathing suit
Shorts
Sundress
Sleeveless shirt
Loose clothing
Hat
Sandals or light sneakers
Sunglasses
Sunblock with higher SPF
What to Pack
Packing for a trip to Florida in August is pretty straightforward. The essentials are necessary, of course. Although, don't forget extra sunblock and bug spray. Humidity can draw mosquitos. Keeping them at bay is the best option.
Having clothes that can be used for coverup from the sun is essential. If the sun becomes too much, be sure to cover arms, feet, and head as those are the areas that can really attract the sun. Plus, after too much sun, the night air can feel chilly. So having a loose sweater or sweatshirt can stop icy chills from making you miserable.
Airfare Rates
Airfare has taken a jump up, with gas prices soaring. However, August is not the peak travel season for Florida, so it is possible to get a reasonably priced flight. Searching for the best rates takes a toll, but be ready to jump on a great deal when you come by one.
Hotel Rates
Hotel rates for Florida in August are reasonable since it is not peak season. As there is no wrong time to go to Florida, August is probably one of the best months to visit if you're on a budget. The average rates for a very good hotel in Florida's most desirable destinations range from $200 to $400 per night.
Many Florida hotels have extra accommodations, like free shuttle service, when the hotel is close to a theme park. Therefore, it's good to check with the hotel for all the benefits and amenities you are looking for before booking.
Crowds
The tourist population of Florida in August is relatively low. Most of the summer groups are gone by August. Although, the attractions can still have decent crowds. The lines can be a lot shorter than they would be during peak season. The beaches aren't usually overcrowded in August. It is a perfect time to pull up a chair on the white sand and bask in the sun.
Things To Do And Places To Go
Florida has plenty to do all year long, and that doesn't change in August. So booking a family trip in the eighth month of the year can save you money.
Theme Parks
Florida has several big theme parks to choose from, depending on what you and the family want to do during your stay. From the world-famous Walt Disney World to Universal Studios, your family has quite the pedigree to choose from when visiting Florida in August. Late August is usually the best time to find the most excellent package deals for the family. Discover the best theme parks in Florida with our handy guide.
Beaches
Coasts and islands have plenty of white sandy beaches to choose from when visiting areas of Florida. However, as the hurricane season is only starting and the weather remains unpredictable, picking a beach on the Gulf Coast is more reliable for missing erratic weather.
Shell Hunting
Since thunderstorms and hurricanes are prevalent in August, the beaches become dazzled with gorgeous seashells. Going shell hunting can be a fun experience for the entire family. Southern shores have the most exotic shells to uncover. Shell hunting is always best in the morning before feet and beach traffic causes unintentional breaking of the shells.
Water Parks
Water parks are always a fun time on hot days. Having cool water from thrill slides and lazy rivers is a great way to spend quality time with the family. Also, the crowds will be lighter during the last weeks of August since most kids are getting ready to go back to school.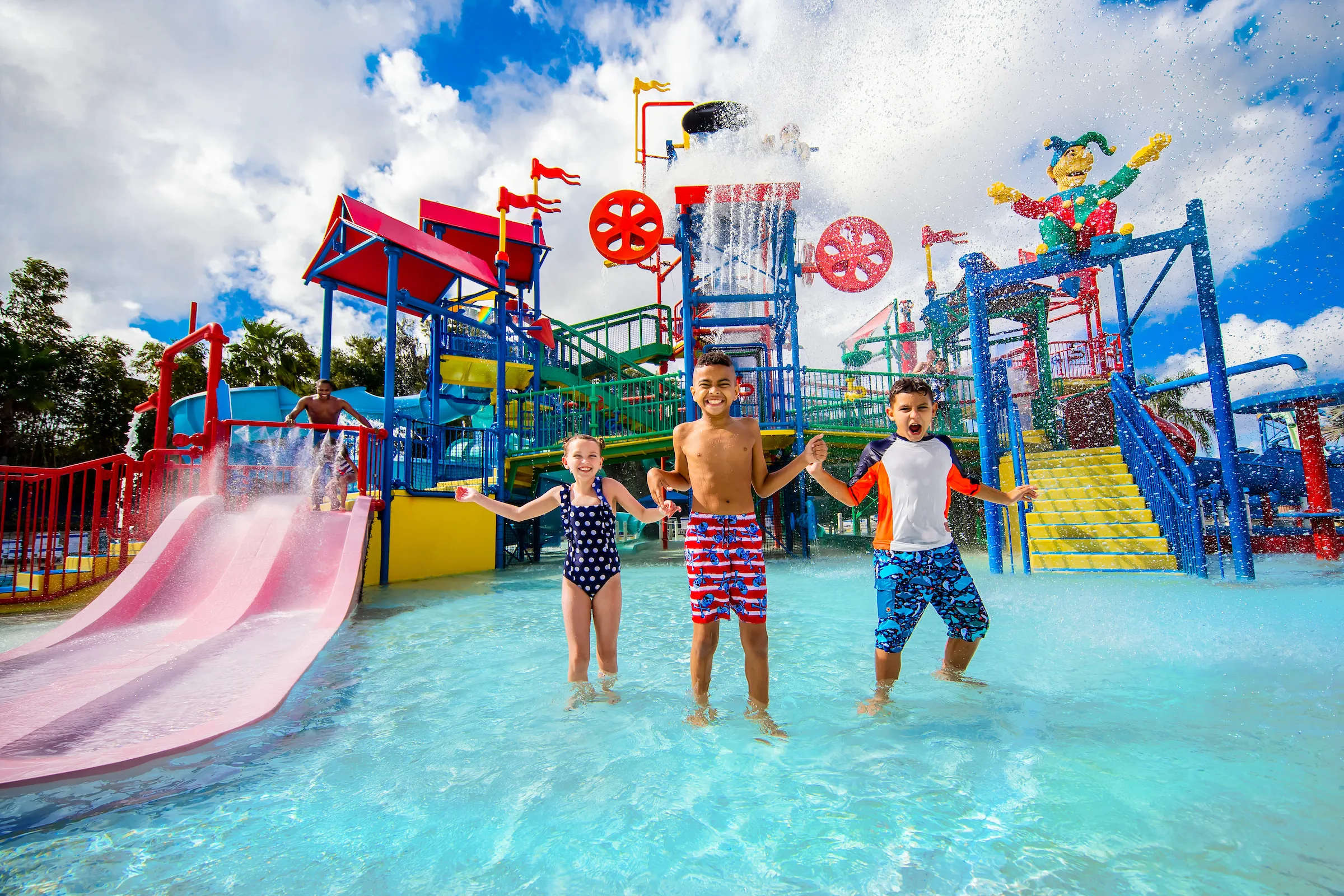 Festivals
The southern part of Florida has festivals going on in August. So, if you find yourself in Miami, check out Miami Spice. Key West also has the LobsterFest in the month of August if you make it down.
Water Activities
Florida has loads of water activities to enjoy close to the beach. Snorkeling is a great adventure to see the marine life of Florida. There's also parasailing, jet skiing, boating, surfing, and much more to take advantage of on your vacation.
Miami
Miami's average temperature is 88 degrees in August. The crowds are more petite than during peak season, but Miami always has a great group. Miami is a family-friendly town.
Everglades National Park
Everglades National Park has an exhilarating Airboat Ride and Wildlife Tour. Get up close to wildlife and alligators, all from the safety of an airboat. For around $45 per person, see nature in its own element.
South Beach
South Beach has inspired a diet and has given a hot nightlife. South Beach also offers a 30-minute plane tour for fabulous tourists. See the town from a bird's-eye view. The exclusive tour is about $150 per person.
Venetian Islands
The Venetian Islands is a millionaire's paradise. Take a cruise tour to see from afar the lifestyles of the rich. Take a fun cruise around the water, gazing at Miami's most incredible homes.
Tampa
Tampa's average temperature in August is 91 degrees. Tampa tends to have brief afternoon showers to break the humidity, but don't let that stop the family fun.
Busch Gardens
Busch Gardens is a ginormous theme park with over 2000 animals to see. The incredible wildlife is an excellent balance to the wild rollercoasters and amusements. It's a great spot for the family to enjoy the end of summer days. Busch Gardens also has shows and other entertainment for the family to enjoy.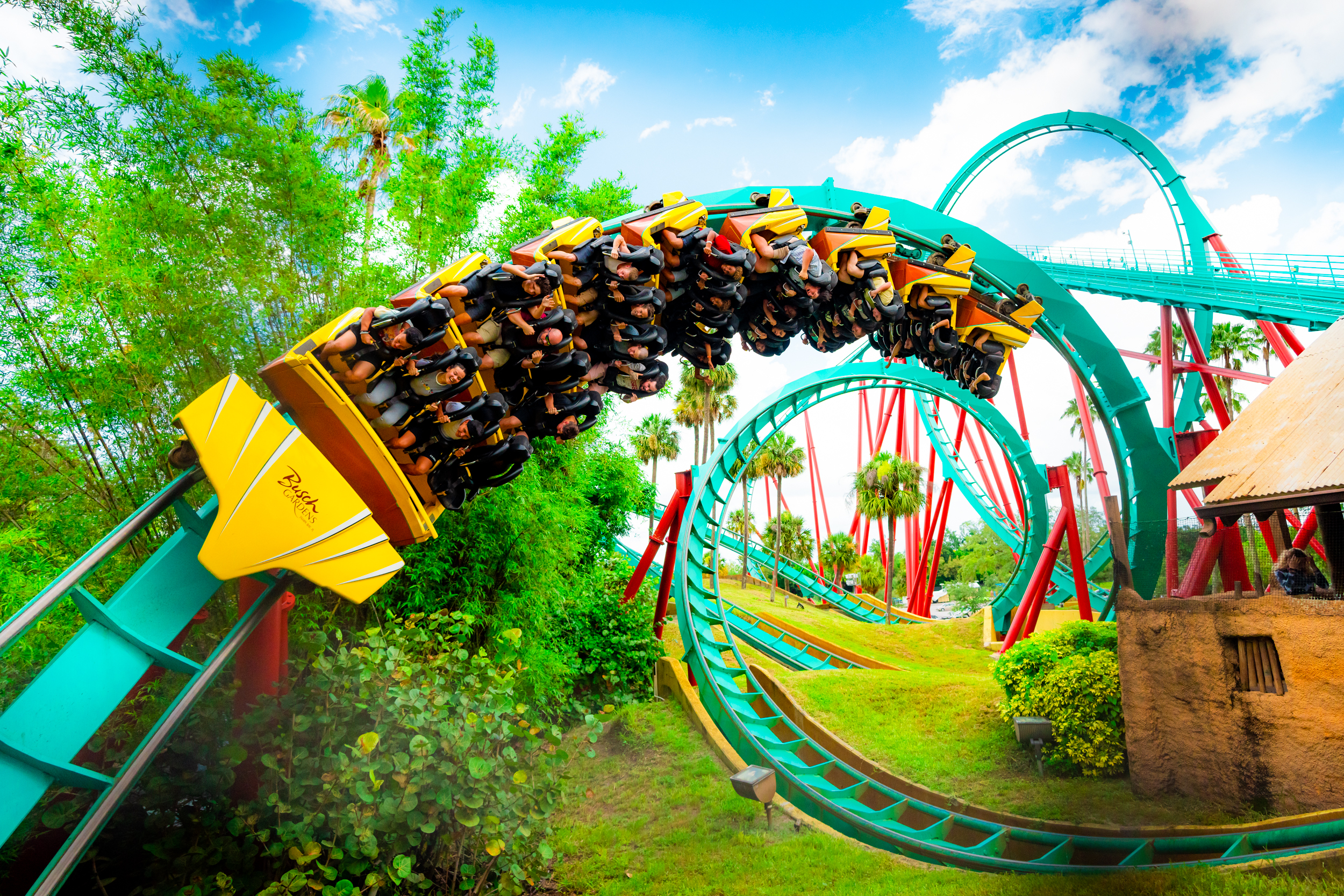 Florida Aquarium
The Florida Aquarium is a great spot to keep cool in August. It's a good idea to invest in the skip-the-line ticket since it's a great place to wait out a storm on a hot day. With over 14,000 animals to see, the Florida Aquarium is an educational moment of aquatic fun.
For more inspiration on the best things to do in Tampa with kids, take a look at our handy blog.
Orlando
Orlando's average temperature is 91 degrees in August. The city is the center hub of Florida in the minds of most tourists. Not because of beaches or water excursions, but because of all the stellar theme parks located near each other. Orlando is one of the world's top destinations for resort-style fun and excitement for the entire family. 
If you're heading to Orlando and are looking for a fantastic place to stay, check out our list of the best luxury hotels in Orlando for families.
Kennedy Space Center
The Kennedy Space Center is technically outside of Orlando, but it's definitely worth seeing if you are in Orlando. It's a great plan for overly hot days or stormy days. The drive is under an hour, but the Space Center offers packages for transportation from the city. For around $160 per person, you can book a day trip with bus transportation.
While there, you can see:
A real space shuttle.
Rocket launch.
A bus tour to Apollo/Saturn V Center.
NASA restricted areas.
Universal Studios
Universal Studios is a theme park on action-packed movie adrenaline. They offer a park-to-park pass that allows admission into three parks, which is ideal for those who want to bounce around for specific attractions. Plus, Harry Potter fans must purchase this particular ticket to be able to ride the Hogwarts Express at the Wizarding World of Harry Potter.
The Three Parks:
Universal Studios Florida
Islands of Adventure
Volcano Bay Water Park
Sea World
Sea World is the home of Shamu and plenty of other amazing sea life. Watch the dolphins, otters, sea turtles, and other aquatic animals up close. The live shows are incredible as you witness the intelligence of these sea creatures. It's fun to do on a hot day as there's a chance you'll get splashed by the show. August is the perfect time to go since the crowds are smaller.
Tips for Visiting Sea World:
Book tickets in advance to get any special deals.
Check the weather in advance.
Bring rain gear for the likely chance of splashing or weather.
Arrive 20-30 minutes early before the show.
Disney World
Disney World is a paradise of all-things Disney. It all started out with Mickey Mouse in 1971 and has developed into a small country of its own. Disney World is a self-sufficient theme park that grants wishes and memories that will last a lifetime. Today, there are five parks to choose from, or you can bundle a package to see all parks in their glory. No two parks are the same at Disney, so the adventure is ongoing for the entire trip.
Disney Parks:
Magic Kingdom
Epcot
Hollywood Studios
Animal Kingdom
Disney's Blizzard Beach
Florida Keys
Florida Keys' average temperature is 90 degrees, and there are plenty of Keys to be seen. Believe it or not, the Florida Keys used to be the most populated area of Florida many moons ago before highways connected things. There are a total of 800 keys and 1700 islands in the Florida Keys. Today, it's obviously not the largest populated area of Florida since not all islands are habitable. However, there are some destinations in the Keys that are must-see and stay.
If you're heading to Florida Keys, be sure to discover the best Florida Keys resorts for families – you won't be disappointed!
Key Largo
It's the first Key to hit when leaving Miami, making a great first impression. The beaches are gorgeous, and the marine life is protected under law, so it's populated with the ocean's most beautiful creatures. In addition, it makes Key Largo the best location for scuba diving.
Bahia Honda State Park
Bahia Honda is a low-key spot, meaning there's not a crazy crowd of tourists. Nevertheless, it is fantastic with white sand, clear water, and a perfect paradise getaway. It was once part of the railroad line. Today you can still see tracks in areas of the island, along with the old bridge that is safe to walk and capture the history of Bahia Honda.
Dry Tortugas National Park
Dry Tortugas' average temperature in August is 88 degrees. The wildest part about a getaway to this national park is that no roads will lead you there. The only way to reach the Key is by boat, private plane, or helicopter. The island is populated with history and marine life. It is the home of old Fort Jackson. Take a tour of the island, dive for treasure, and learn about pirates of the past.
Key West
Key West's average temperature is 90 degrees in August. Key West is the last Key on the strip of the Florida Keys. This famous tourist town's population is at its lowest in late August. Key West is the most southern point of the US and is mere miles from Cuba. If you are a Jimmy Buffet fan, Key West is the place to go since it's always five o'clock at Margaritaville. Or if you're hoping to find some of the best things to do in Key West with kids, our blog will come in handy.
Conclusion
No doubt, Florida has a ton of indoor and outdoor activities that are available all year long. However, it can be a great time to visit Florida in August if you are looking for budget-friendly deals and smaller crowds – except for having a previous world-record heat in July, Florida will be hot in August with some unpredictable rain. Still, if you prepare ahead, it can be the vacation of a lifetime.
More about our TFVG Author
Caitlin is one of The Family Vacation Guide's long standing contributors. She enjoys taking vacation to busy, vibrant cities and has stretched her traveling legs out towards Europe in recent months, enjoying new experiences in Barcelona in Spain, and Nice in France.