It's no secret that a Walt Disney World (WDW) vacation can be costly. However, experienced Disney-goers have discovered and developed ingenious ways to save money while visiting the mouse.
Below, read all the best tips and tricks for the cheapest way to go to Walt Disney World. That way, vacationing at Disney World doesn't have to break the bank. You can focus on what's essential: spending time with people you love in the most magical place on earth.
How Much Does Disney World Cost?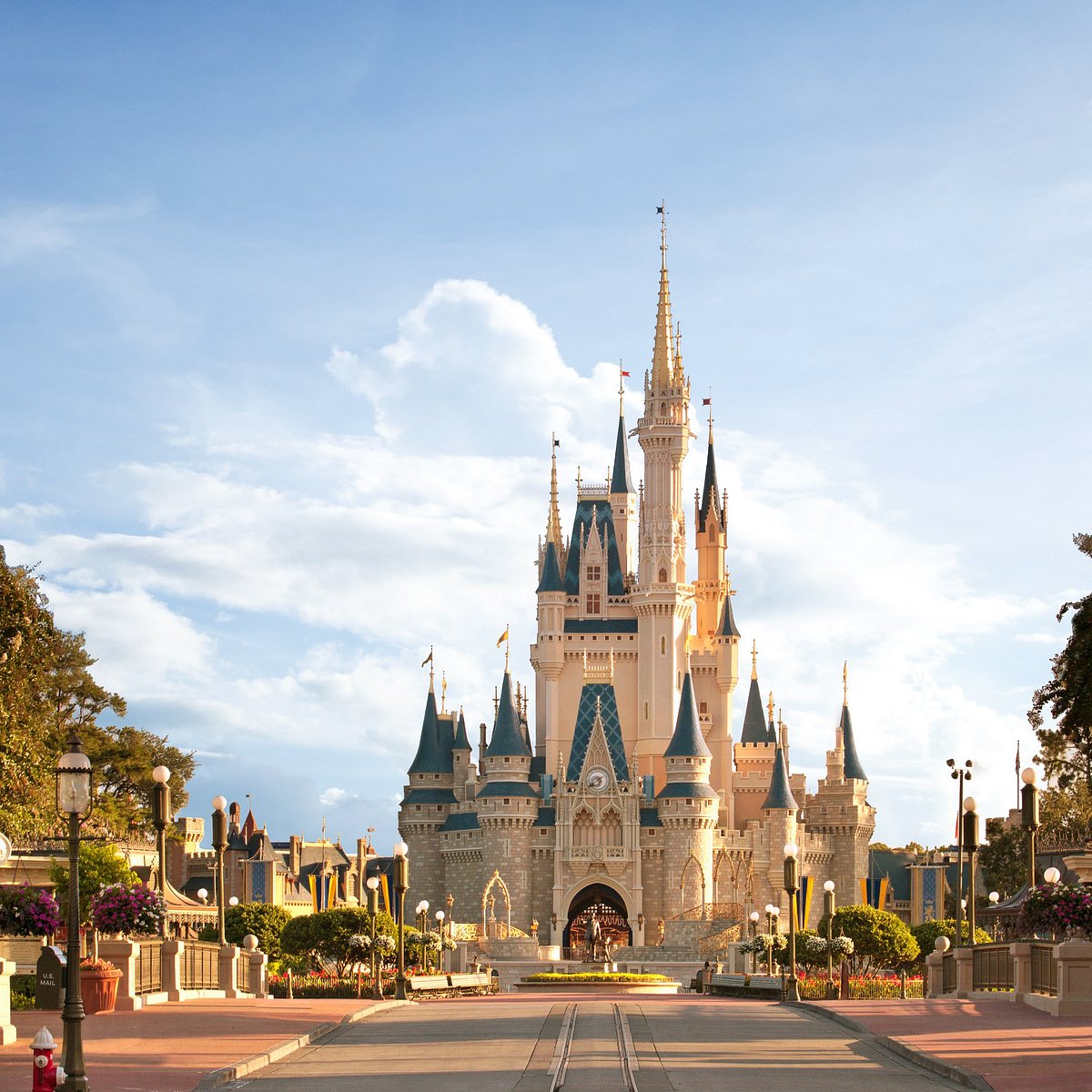 There isn't an easy answer to this question. Depending on many factors, a WDW vacation can cost only a few or tens of thousands of dollars.
The average cost for a family of four staying in one hotel room is about $300 per person per night. For a six-night vacation, that's $7,200. That rough figure includes accommodations, park tickets, food, and other incidental expenses.
We'll provide much more detail below about how much various things cost so that you can set a realistic budget.
Step One: Set a Realistic (and Flexible) Budget
The first and most crucial way to save money on a Disney World vacation is to set a budget and stick to it within reason. However, your budget is useless if it doesn't reflect what the holiday will cost.
Start by reading through this article and visiting our links to explore prices on various expenses. Our guide below also provides factors to consider when deciding where to skimp and where to splurge.
Your primary areas of expense will be:
Hotel or lodging
Park tickets
Food
Transportation to WDW
Souvenirs, insurance, and other incidentals
Time Your Vacation for Deals
The second best way to save money on a Disney vacation is to visit at a time when crowds are smaller, and demand is lower. During the off-season, park tickets and hotel prices are lower, and you might also save on travel.
If you're beholden to a particular date, do not worry; there are still many ways to save money. But these are typically the cheapest times to visit WDW:
January: after New Year's and excluding marathon weekend and MLK weekend
Early February: until President's Day
Late February through early March
Late April and early May: after Easter and Spring Break and before Memorial Day Weekend
Late August and early September: excluding Labor Day Weekend
Early November: before Thanksgiving week
Early December: especially on weekdays
Step Two: Decide When To Go
If you have a choice in the matter, browse flights, hotels, and park ticket rates based on price.
One of your biggest expenses will be park tickets, so plan accordingly.
How Much are Park Tickets?
Park tickets start at around $100 for admission to a single park on a single day, although ticket prices are subject to change without notice.
From there, you decide how many days you want to visit and whether you want additional features. Park tickets can be challenging to navigate, so use our guide to help you.
The cost of park tickets depends on three main factors:
When you visit
Optional add-ons, such as the Park Hopper option
Your demographics (age, residence, military status, and so on)
Best Ways To Save on Park Tickets
First, buy as far in advance as you can. As demand for particular dates increases, so will the prices. Disney makes ticket purchases available at least one year in advance.
Second, research the benefits of park hopping, Genie+, and other features. Don't pay for what you don't need.
Getting the Most from Your Days in the Park
Don't waste your precious park time trying to learn things you can prepare ahead of time. Do your research on each of the four theme parks–Magic Kingdom, Epcot, Hollywood Studios, and Animal Kingdom.
Decide which attractions are must-dos, which would be fun to ride, and which you can skip. Understand how popular each one is, so you know what to expect regarding wait times. Utilize the Genie service as much as possible.
How much time do you need in the parks? A good rule of thumb is one full day per park, so four full park days.
Using Genie without Genie+
You can utilize the Genie concierge service without paying for Genie+. Familiarize yourself with it ahead of time, and let it help you pick the best rides at the right times.
Step Three: Buy Your Park Tickets
Now that you know what you need, buy your tickets. You want to do it ahead of time, but only once you're positive about your dates.
Saving Money on Accommodations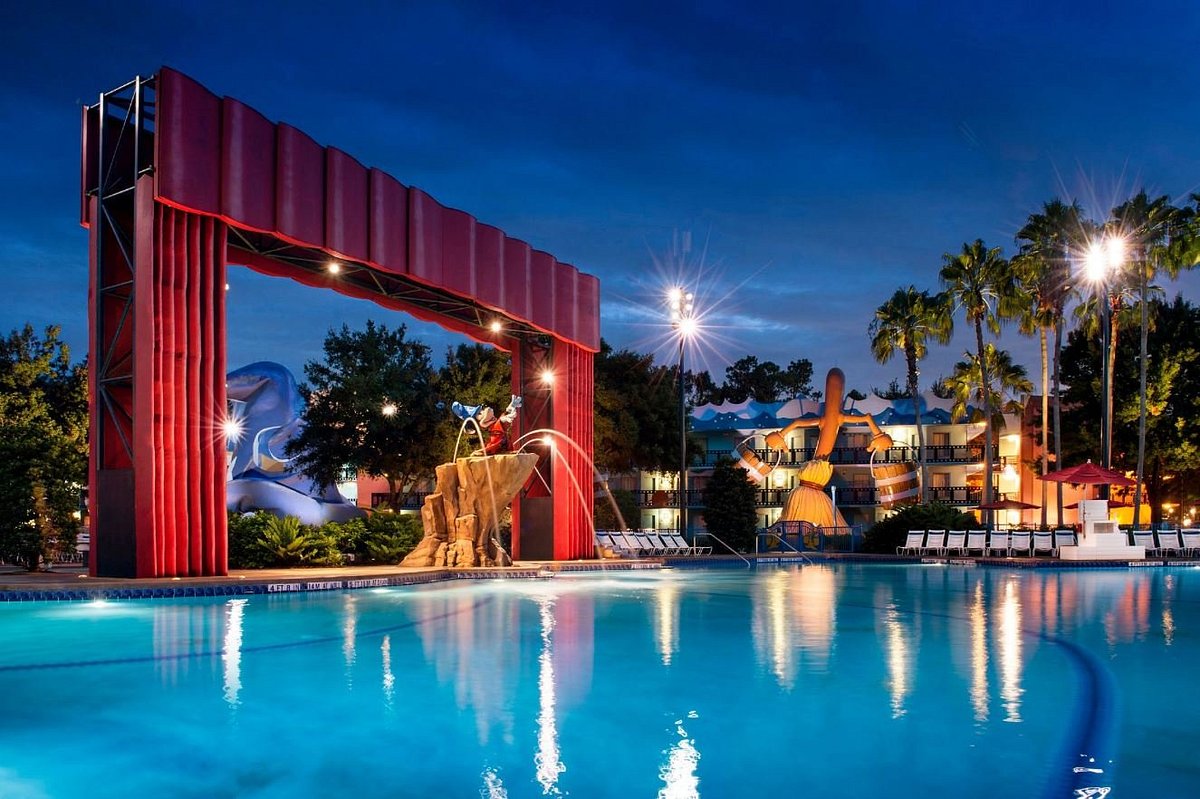 In addition to park tickets, where you stay is another significant expense. Trying to make the right choice is also stressful since you have to stay within your budget while ensuring you have all the amenities you need.
A critical factor to consider is how much time you plan to spend at your hotel. You don't need frills if you're just using it to sleep. But spending time lounging by the pool or eating meals in your room can save a lot of money, so it's worth considering as you plan.
Disney Hotels: Understanding Disney's Pricing Tiers
Disney has several types of hotels. The Deluxe Resorts, such as the Grand Floridian, Animal Kingdom Lodge, and the Boardwalk Inn, are the most expensive. Prices usually top $500 per night for a standard room. Skip the Deluxe category.
The next tier is Moderate Resorts, including Port Orleans Riverside, Coronado Springs, and Caribbean Beach. Value Resorts, such as Art of Animation, Pop Century, and All-Star Sports, are the least expensive.
The Value hotels have cafeteria-style restaurants and pool bars. Moderate hotels have these, in addition to at least one table-service restaurant. All Disney hotels have pools, but Moderate hotels usually have the more aquatic square footage, and their main pools have fantastic slides.
There are family suites at the Value Resorts and Deluxe Villa Resorts through the Disney Vacation Club. While these cost more money, your family will have more space to spread out and be able to prepare meals in your kitchen or kitchenette. That can save money, as well.
Finally, for RV and camping families, check out Fort Wilderness. You can drive your own accommodations and park in the middle of the magic.
Benefits of Staying in a Disney Hotel
Besides the obvious benefit of proximity to the parks and that intangible "Disney magic," you should be aware of some other benefits of staying in a Disney hotel.
One of the most significant is the free transportation to and from the parks, discussed below. Another is that resort guests often get extended hours in the parks. At least one park each day opens early or stays open late for Disney hotel guests.
Finally, Disney sometimes offers vacation packages with discounted rates when you book your hotel, park tickets, and other add-ons. Keep an eye out and consider whether the package will save your family money.
Off-Property Lodging
While it's essential to understand what you're giving up by staying off Disney property, it isn't absolutely critical. You can often find much better deals elsewhere.
Hotels and Resorts
Since it's one of the most popular tourist destinations in the world, there are dozens of hotels and resorts in the greater Orlando area. We don't have space to detail all your options but use your favorite hotel booking site to search for your dates.
You generally get what you pay for, but you can find some good deals sometimes. Some things you want to pay attention to are the distance from and access to WDW, amenities such as pools and activities, and average user rating.
Home Rentals
There is an enormous market around Disney World for home rentals. Hundreds of people own income properties that families rent for their vacations. They come equipped with everything you need, and many are in communities with access to resort-style pools, gyms, walking trails, and more.
You can find a good deal on a home rental, and even if it costs more up-front, the space you get can greatly increase your enjoyment. You'll also have a full kitchen (and often a grill) to prepare meals, saving money.
Step Four: Book Accommodations
Take everything into consideration, not just cost. In addition, be realistic about your family's needs. For example, you won't be comfortable in a single hotel room if you have kids on entirely different sleep schedules.
Eating on the Cheap
Food in Walt Disney World is pricey. While Disney Dining Plans can help, they aren't always available. Luckily, there are several tips and tricks to save money.
Eat One Meal Daily in Your Room
We can't stress enough how much money this will save. Even if you're in a standard room and only have a mini-fridge, and even if you buy a gallon of milk and granola bars and have that for breakfast each day, you could save hundreds of dollars by the end of the trip.
Carry Snacks
This is another major money-saver. You can bring food to Walt Disney World, and you should! There's no reason to run off to a kiosk to buy snacks whenever your toddler gets the munchies.
Getting Groceries in WDW
There are several ways to get groceries delivered to your room in Disney World. All the delivery services you're used to at home–like Instacart and DoorDash–operate in and around the property. Make a list, and you can place your order from the plane!
Best Cheap Eats in Disney World
Of course, enjoying the tasty treats found throughout the parks and Disney property is part of the fun. Here are some terrific tips and ideas for avoiding high prices while tickling your taste buds.
Some of our favorite inexpensive snacks in the parks are Mickey pretzels, churros, and popcorn. You can buy a refillable popcorn bucket and get a discount every time you fill up.
Instead of booking a lunch or dinner show, plan to eat a meal during fireworks, a parade, or other live entertainment. Check out the show guide in your My Disney Experience App and find some nearby nosh.
Shopping, Souvenirs, and Incidentals
While spending money is something you have more control over, it's unwise to underestimate Disney's marketing power. This is especially true when it comes to kids.
If your kids are old enough, give them each a budget for spending money and a little freedom, and let them pick out their own gifts to take home. If not, try to avoid walking through stores (which are hard to navigate).
When kids get the "gimmes," try packing a bag of inexpensive toys that you can use as rewards for positive behavior. At party supply stores, you can find large packages of fidgets and other small items.
In addition, remember to always budget for incidentals. It detracts from the experience of being on vacation to worry about having to spend a few extra dollars here and there.
Outside Walt Disney World
Especially if you have a vehicle during your stay, there is tons of shopping outside Walt Disney World that is often much more affordable. Many souvenir shops sell Disney merchandise. There is also a large outlet mall and many Orlando neighborhoods with unique boutiques and shops.
Take Full Advantage of the Free Stuff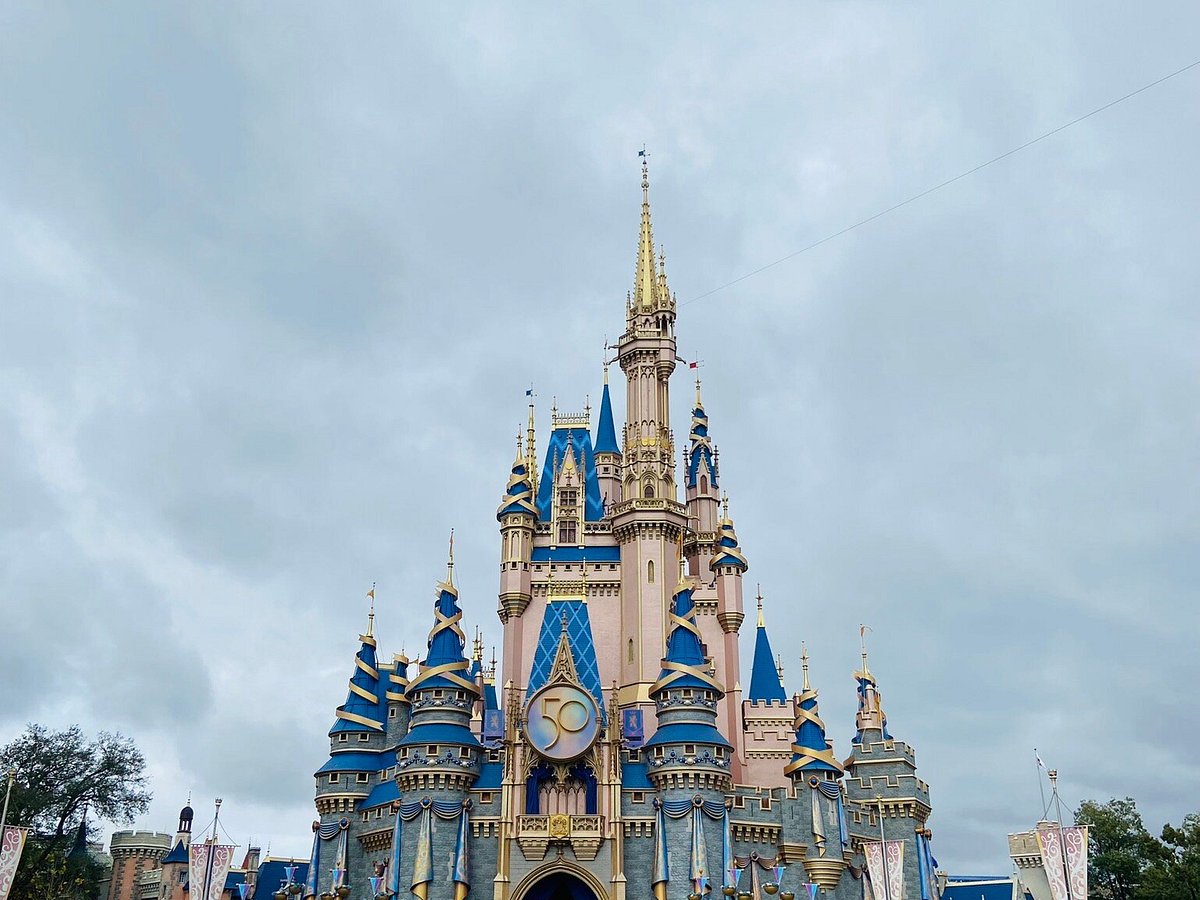 One of the best ways to save money on your vacation is to do as much "free" (or included) stuff as possible. Luckily, Disney World is full of it.
Transportation
You don't need to have your vehicle in Disney World. They provide transportation from their hotels to theme parks and other areas. Even if you plan to spend a day exploring Disney World, a taxi or shuttle is undoubtedly less pricey than a car rental.
Live Entertainment
We can almost guarantee that you can experience live entertainment every night of your stay without spending a dime. You just have to keep an eye on what's going on. Check out Disney's events calendars and the showtime guides in the app.
After Dark
You can enjoy campfire activities and outdoor movie showings at many Disney hotels several nights each week, weather permitting. You can also view the Electrical Water Pageant for free from the shores of the resorts on the Seven Seas Lagoon.
Explore the Property
Even if you aren't staying at a Deluxe Resort, that doesn't mean you can't check them out. While you won't be able to access the amenities, you can see the beautiful architecture, art, and decor. You can even encounter wildlife at Fort Wilderness and Animal Kingdom Lodge.
Did you know that there are "Hidden Mickeys"–disguised outlines of Mickey Mouse's famous head and ears–all around WDW? It's a lot of fun to look for them, wherever you are. You can even turn it into a game for your family!
There are a lot of other activities at the resorts and around the property, and some vary from season to season. For example, you can enjoy the Christmas Tree Trail in Disney Springs during the winter holidays.
If you're looking for free or inexpensive activities, ask cast members. They live and work in the area and are likely on a budget, too! They will be able to fill you in on the little-known awesomeness during your visit.
Other Money-Saving Tips and Tricks
When it comes to traveling with kids and families, every penny counts. Even though these tips aren't specific to Disney World, they're still beneficial!
Save on Travel
Another significant expense for most families is getting to WDW. Booking cheap flights is a science, and you should use whatever site and method you like best. Experts recommend booking domestic flights one to four months before you travel.
Bring It, Just in Case!
Everything is more expensive in WDW, which is most accurate when you're desperate; they know you'll pay an obscene price for band-aids because you really need them.
Save your spending money by packing all your just-in-case items. Include a First Aid kit and backup essentials, especially chargers for electronics. Bring extra entertainment items like markers and fidgets if you're traveling with kids.
Save Additional Money Before You Go
While this option isn't accessible to many families, think about where you can cut back at home before your trip to squirrel away some extra cash. Perhaps you can cook at home an extra night rather than ordering in, or maybe you don't need those new shoes.
Reward yourself by specifically ear-marking that money for something fun on your vacation. Perhaps your family will get to dine at a favorite restaurant as a reward for your frugality, after all!
How To Save Money on a Walt Disney World Vacation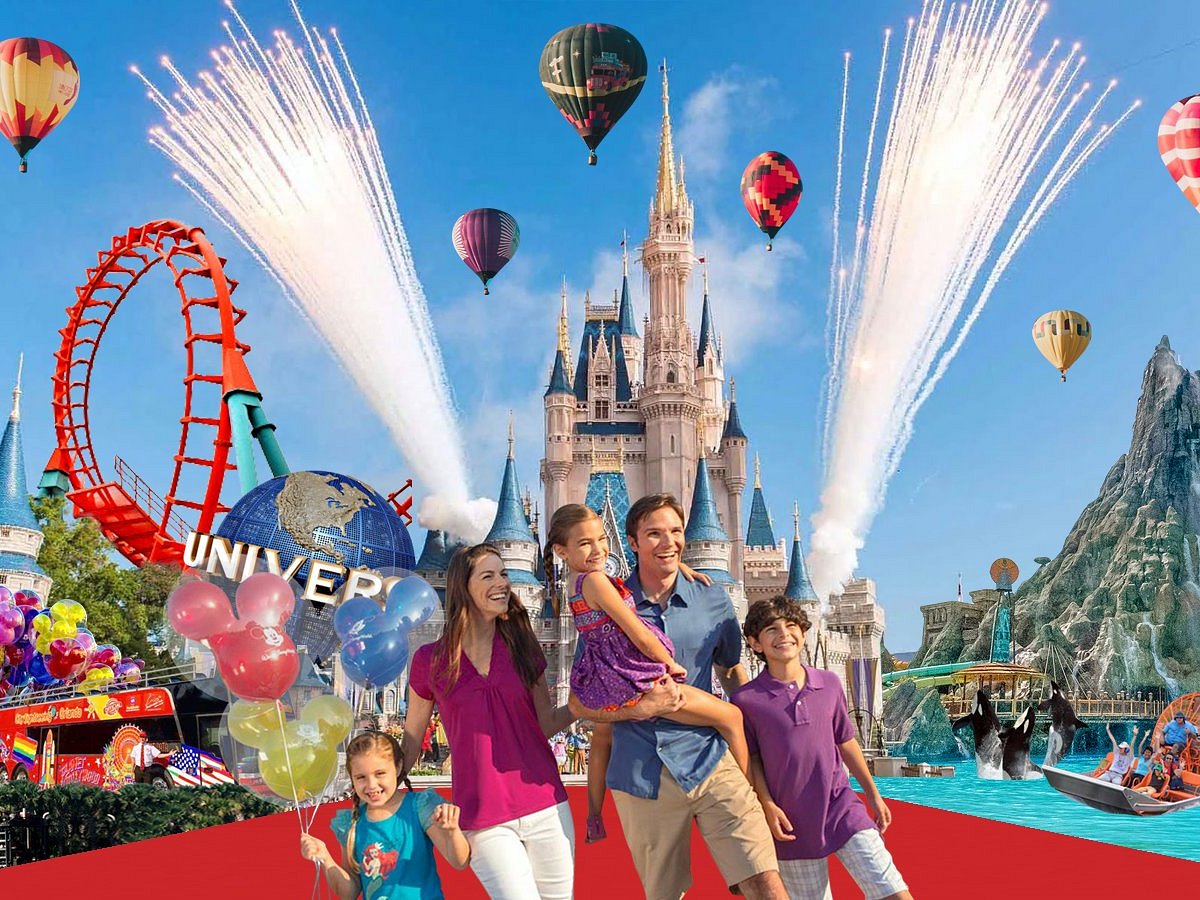 A family vacation to Walt Disney World will cost money no matter what you do. However, if you plan carefully and get creative, it doesn't have to break the bank. Our guide is the best way to do it.
The most crucial factor of any family vacation is enjoying time together. Whether you decide to splurge on extras or remain on a tight budget, be sure to relax and indulge in your loved ones.
More about our TFVG Author