When August strikes, you know you are in the heart of summer. This time of year is a favorite amongst families and those craving a tropical getaway to venture to Hawaii. 
The temperatures are warm, border lining on hot, calm waters in the Pacific and lagoons, and there are plenty of things to keep every type of traveler entertained.
Traveling to Hawaii takes a little bit of planning, but is August an excellent time to go to Hawaii? Before you book those flights, pack your bags, and post about your Hawaiian vacation on social media, let's look at everything you need to know about visiting Hawaii in August.
August Weather in Hawaii
One of the main things you will need to consider before heading to Hawaii in August is the weather. Knowing the average temperatures throughout the major Hawaiian islands, UV index, and rainfall can all help you determine if this is the time of year you want to visit.
Average Temperatures
August is in the heart of summer, so you can expect warmer than average temperatures when visiting Hawaii during this time. As long as you're not sensitive to heat or want to escape your cooler environment, you'll love the temperatures this time of year.
Generally, daytime temperatures in Hawaii can reach into the mid to high 80s during August. Higher temperatures mean perfect beach and pool weather. Nighttime temperatures stay within the 70s, but there have been instances when it dips into the 60s and remains in the 80s.
Even though temperatures stay similar across the seven major islands, they can vary depending on where on the islands you're at and your elevation. Here is a look at the average high and low temperatures across the major islands in August:
Oahu: a high of 85°F and a low of 71°F
Kauai: a high of 76°F and a low of 62°F
Hawaii, The Big Island: a high of 87°F and a low of 73°F
Lanai: a high of 79°F and a low of 67°F
Maui: a high of 78°F and a low of 61°F
Molokai: a high of 83°F and a low of 70°F
Keep in mind that these are average temperatures from previous years and generalized for an entire island, not specific cities on each island. You might experience warmer temperatures, especially in the middle of August. Some places even reach well into the 90s on certain days throughout the month.
UV Index in August
Going along with the temperatures, since the weather is beautifully warm, you will probably spend a good amount of your vacation outside. Whenever you're out, in Hawaii or elsewhere, being mindful of the sun's UV rays is essential to keeping your skin safe.
You should always wear sunscreen when outside, especially in Hawaii in August. The average maximum UV index in Hawaii during this month is usually seven. According to the EPA, this is highly likely to cause damage from harmful UV rays. It can be lower, and it can be higher, but sunscreen is a necessity when you are visiting Hawaii in August.
August Rainfall in Hawaii
Nothing can ruin your beach day, pool day, or hiking adventure like a downpour of rain. August is one of the driest months of the year for Hawaii, so you can count on minimal rain during your stay for the most part. Overall, the average rainfall across the islands in August is less than an inch.
It is impossible to say you won't get any rain during your time on the islands, but you will see less than you would if you were to visit in the rainy season. Most of the islands rarely see even an inch of rain in August. Rainfall averages for each of the major islands in August are:
Oahu: 0.93 inches
Kauai: 2.1 inches
Hawaii, The Big Island: 0.67 inches
Lanai: 1.42 inches
Maui: 0.5 inches
Molokai: 0.9 inches
There may be one downside to minimal rain if you plan on hiking to see beautiful waterfalls. With less rain, there's less of a cascading effect. Don't worry, though. They're still stunning, but it's something to remember when planning your vacation.
Pacific Hurricane Season
Tropical storms and hurricanes can form in the Pacific Ocean anytime throughout the year, but they're much more likely during the Pacific Hurricane Season. The season runs from June 1st through November 30th, so August falls within this window.
Luckily, despite its location in the Pacific Ocean, Hawaii rarely sees many tropical systems directly affecting it, especially in August. Even if a tropical system approaches the Hawaiian Islands, it's rarely a major hurricane (category three or higher) and hardly ever makes direct landfall.
The last major hurricane to approach the islands was in August 2018, but before that, it had been in 1992. Overall, you shouldn't need to worry too much about tropical storms and hurricanes during your visit.
Fortunately, we can track these storms and better understand their trajectory, which can help you plan your trip. But, if the thought even remotely concerns you, you might want to consider visiting the state another time – check out our guide on the best time to go to Hawaii to find the perfect month for your visit.
Ocean Conditions in August
Dipping your toes into the Pacific Ocean is a must when you're in Hawaii. Even if that's all you do, it's worth saying you've done it. For those interested in swimming, floating, snorkeling, scuba diving, and boating during their trip to Hawaii, knowing the ocean conditions in August can help you make a better plan.
Generally, Hawaii sees the warmest water temperatures in August, making it an excellent time to visit the islands. The waters surrounding Hawaii tend to have an average temperature of 81°F. The average water temperature can vary depending on the time of day and where on the islands you're at. For the most part, this is a comfortable water temperature for most people.
The farther offshore you go, the cooler the water temperatures will be as you dive into deeper depths. For those considering going on a scuba diving or snorkeling in Hawaii, the waters are still warm enough that you shouldn't need a wetsuit.
Average Visitors in August
Millions of people head to Hawaii yearly, but how crowded are the islands in August? In 2021, Hawaii saw over 700,000 visitors arriving on the islands. This was an increase since the 2020 COVID-19 pandemic.
While this is only a fraction of the number of visitors that arrive each year, it's still a sizable number. The good news is that while there will be quite a bit of people on the beaches, it's not the most crowded time of year. You shouldn't have a problem finding space on the beaches, hotel rooms, and getting tickets for all the attractions you want to see.
The first week or two in August are when the most visitors of the month arrive. Schools are still out in most places, so you'll see an influx of families sneaking in one last summer trip. Tourists tend to fade a little bit as the month goes on and approaches September.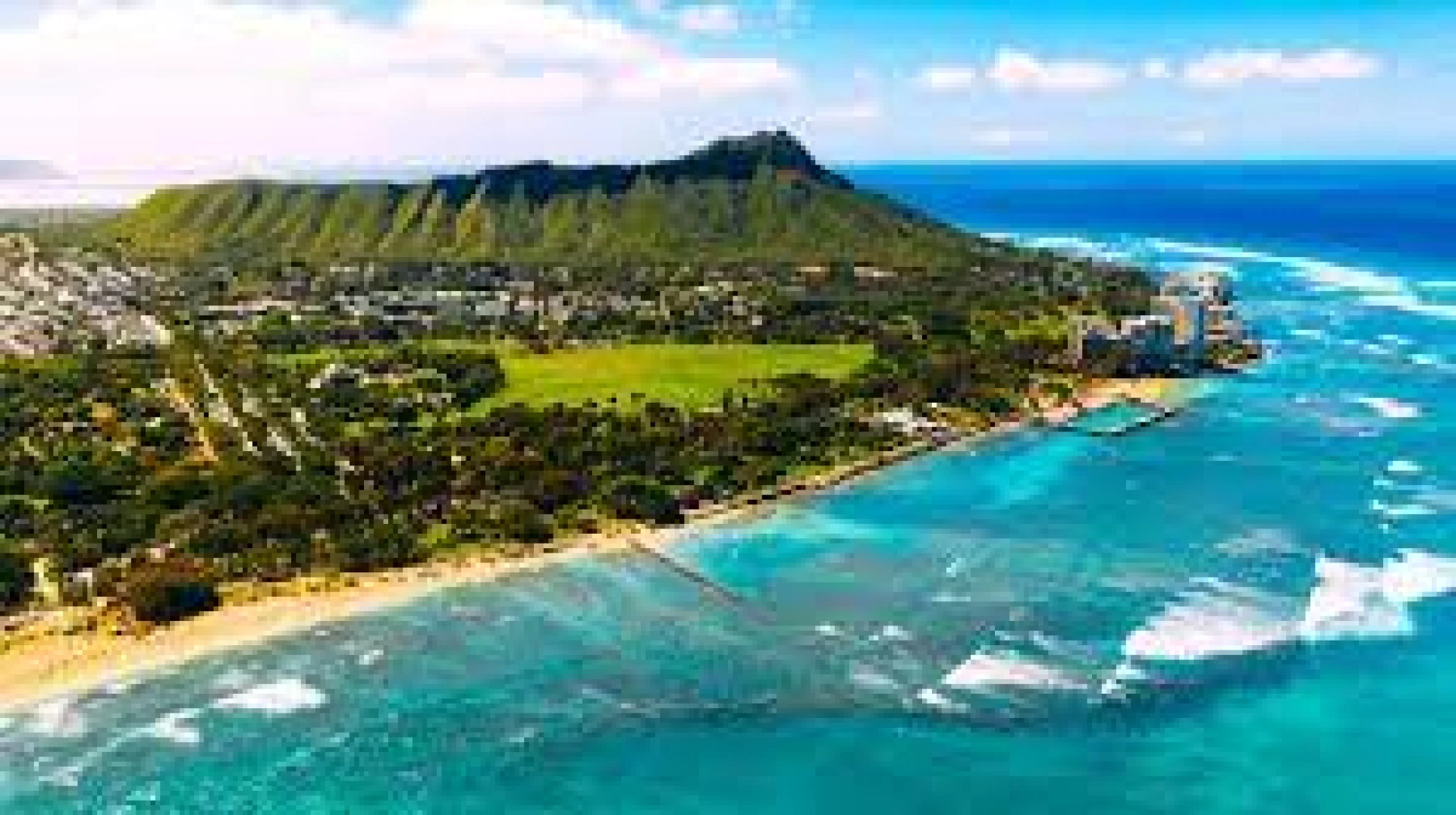 Is August an Expensive Time To Visit Hawaii?
Now the question you've probably been wondering is, "How much does it cost to go to Hawaii on a family vacation in August?" Hawaii isn't the most affordable place to visit. With airfare from wherever you're at and then finding lodging near where you want to be and prices of everything higher there, it can add up quickly.
August isn't the most expensive month to visit Hawaii, but the highest prices for the month tend to be at the beginning. You should be able to get better deals on hotels, car rentals, and activities towards the end of the month.
When shopping around for hotels, the average nightly cost in Hawaii in August is about $250, which is well below the national average. As for airfare, they will vary significantly depending on where you're flying from and the days of the week you plan to travel. Round-trip flights can be anywhere from $400 to well over $1,000.
The key to getting the best deals on hotels, flights, and rental cars if you need one is to book as early as possible. Not only will this ensure you get the room, flight, and car you prefer, but the prices tend to be better the further you book.
Festivals and Events in Hawaii in August
There are plenty of things to do in Hawaii with kids. Most people partake in beach days, lounging by pools, hiking, snorkeling, attending luaus, and other classic activities associated with the islands. 
Traveling to Hawaii in August means you'll be able to pick from various festivals or other events to attend if you choose. Some of the best events that happen in August in Hawaii are:
30 Days of Aloha: Annual festival with the "aloha" spirit
Made in Hawaii Festival: Festival showcasing arts, food, and other goods made by locals
Duke's Oceanfest: Watersport event celebrating surfing, surf polo, and more
If you're interested in learning more about the various events and festivals going on in Hawaii in August, you can look online or ask the concierge at your hotel. They should be able to assist you with finding the best events for you and whoever you're traveling with.
Tips for Visiting Hawaii in August
Planning a trip is exciting but can seem a bit daunting if you're going to a new place. To help you better prepare for your trip to Hawaii in August, here are some tips you might find helpful:
Only use reef-safe sunscreen: Sunscreen with coral-harming chemicals like oxybenzone are illegal in Hawaii due to the harm they cause to the reefs and marine life.
Book your hotel, flights, and rental car early: The earlier you book, the better deals you'll be able to snag.
Give yourself plenty of time: You'll want to make sure you give yourself enough time to experience the islands. Ten days is usually perfect, but even five will suffice.
Be respectful: Hawaii is a sacred place for locals and must be treated as such. Always be mindful not to litter and be respectful to locals who aren't on vacation like you are.
FAQs
You're not the only one considering traveling to Hawaii in August. Here's what other vacationers are asking about visiting Hawaii in August.
Which Hawaiian island should I visit in August?
Every Hawaiian island is beautiful, and which one you should visit if you're going in August depends on you and your preferences. Most vacationers choose Oahu and Maui because they're the most popular choices, but the Big Island is another excellent choice. If you have the time, you can even island hop in August!
What is the prettiest Hawaiian island?
Every island in Hawaii is stunning, but if you ask people which one is the prettiest, most people will respond Kauai. It's filled with beautiful white sand beaches and lush greenery and surrounded by the some of the most beautiful clear water beaches in Hawaii.
Which island is the best for first-time visitors?
If it's your first time visiting Hawaii, the two best islands to visit are Maui and Oahu. The Big Island is another popular choice, but most people opt for Oahu so they can spend time in Honolulu.
What airport should you fly into when visiting Hawaii?
Even if you're not planning on staying in Honolulu, the best airport to fly to is Honolulu's airport, Daniel K. Inouye International Airport. It's easier to fly into this airport and then island hop if necessary to get to your final destination.
So, Is August a Good Time To Visit Hawaii?
August is a great time to visit Hawaii! The weather is beautiful with warm days, comfortable nights, little rainfall, and warm water temperatures. While it can be a little more expensive than other times of the year, it shouldn't be too bad if you plan ahead and book everything early.
Whether you're traveling solo, with friends, or with the whole family, spending time in Hawaii in August will make for an unforgettable vacation.
More about our TFVG Author
Caitlin is one of The Family Vacation Guide's long standing contributors. She enjoys taking vacation to busy, vibrant cities and has stretched her traveling legs out towards Europe in recent months, enjoying new experiences in Barcelona in Spain, and Nice in France.