There are several reasons why you may not want to get a passport right now but still want to see different parts of the world. If you catch the "travel bug" and get a sudden urge to take a vacation, you may not have time to apply for a passport.
Passports are also costly. Total fees for a passport are typically around $165 for adults and $135 for children. For a family of four, that could add $600 to the cost of your trip.
Luckily, there are many places you can travel as a US citizen without a passport, and some of them might surprise you. Let's take a look.
Anywhere in the 50 States
The first and perhaps most apparent location on this list is the United States itself. You do not need a passport to go anywhere in the 50 states, including Alaska and Hawaii. If you haven't explored far beyond your hometown, there's a lot to discover in the US.
Cities and Natural Settings
If you want the excitement and vibrancy of a big city, the largest in the US are New York, Los Angeles, and Chicago, but many lesser-known urban destinations are also worth exploring. Check out Austin, TX, San Francisco, CA, or Philadelphia, PA.
America also has 63 national parks with incredible biodiversity. That's in addition to over 6,600 state parks, which also offer stunning natural beauty.
Check out the Rockies, Sierra Nevada, or Appalachian ranges for a mountain vacation. For undeveloped beaches, visit Cumberland Island, GA, Kauapea Beach, HI, or Bandon State Natural Area in Oregon. Some of the best forests for camping include Ozark National Forest in Arkansas and Sawtooth National Forest in Idaho.
Finally, you can get virtually any climate imaginable in the US. Hawaii is truly tropical, as is southern Florida. At the same time, snow falls in droves in more northern locales, deserts fill the southwest, and temperate rainforests can even be found in Alaska and Washington.
History and Culture
Even though you haven't left the country, you can still get a culturally or historically enriching experience for the entire family. There's a great deal of regional diversity within our own nation, with many cultures to explore.
Some of the best destinations in America for cultural experiences include Washington, DC, Charleston, SC, Navajo Nation, AZ, and Miami, FL. Immerse yourself in history and visit museums showcasing the region's past and present. In addition, many places like these have been home to unique communities and artistic movements that you can experience while you're there.
If you like history, plan a trip to Boston, MA, New Orleans, LA, or St. Augustine, FL, all among the oldest cities in the country. Americans are particularly good at preserving our history, so as long as you do some research ahead of time, you should be able to find historical significance anywhere you visit.
You can also still get a truly multicultural experience without leaving the country. If you want to experience how other people live their day-to-day lives in a place different from home, we recommend renting a home away from the touristy area. Spend a week living how the locals do. Get recommendations for restaurants and hidden gems from the built-in experts you meet.
Places to Visit in the Caribbean Without a Passport
Many Americans don't realize that the United States controls several territories throughout the world, and you don't need a passport to visit any of them. There is 14 total, although only five are inhabited and open to tourists. Lucky for us, a couple of them are in the Caribbean.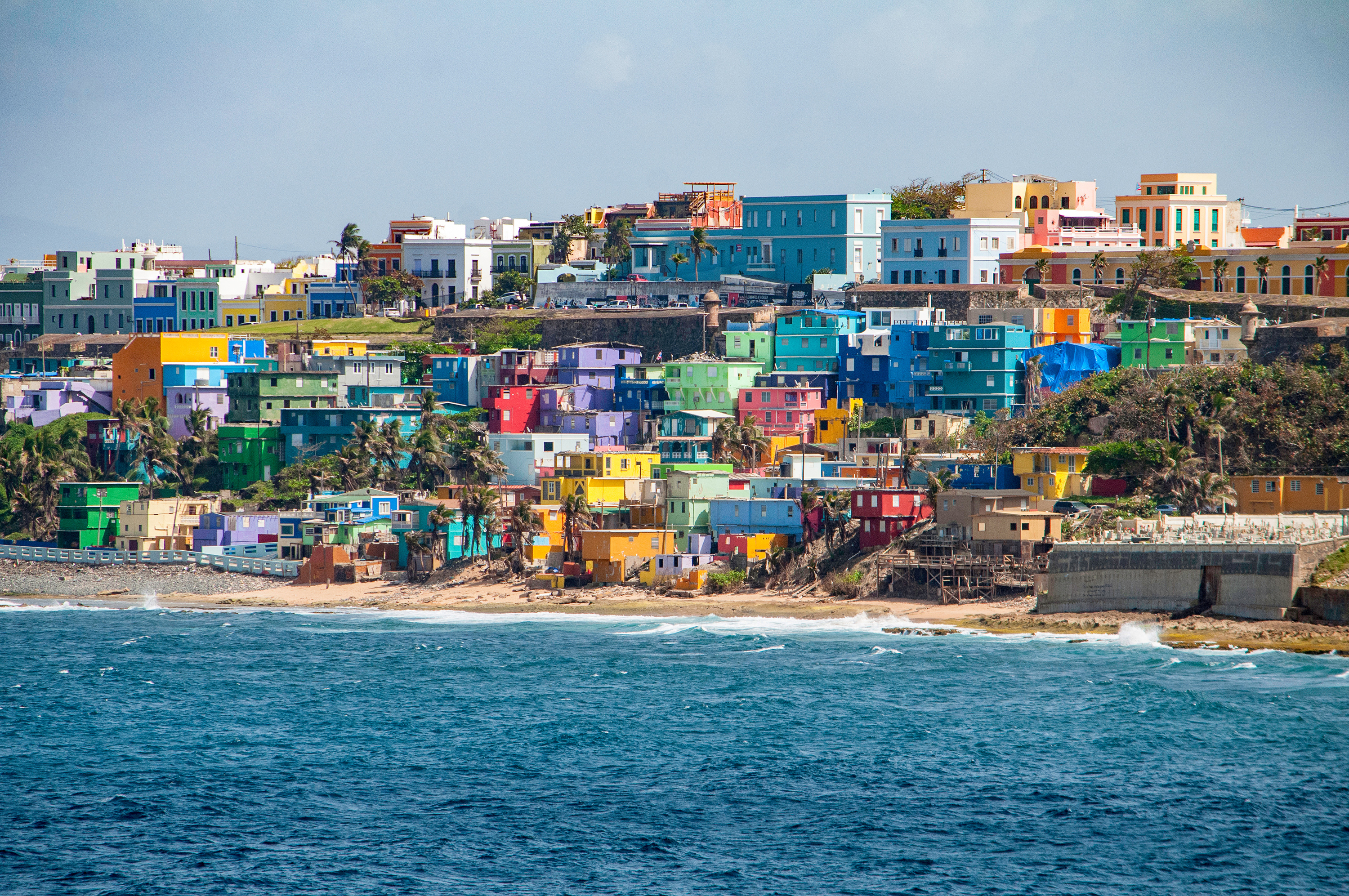 Puerto Rico
Puerto Rico is an island between the Dominican Republic and the British Virgin Islands. There are many wonderful activities here for families, no matter your interests.
If you're looking for a beach vacation, Puerto Rico has stunning coastlines, with many resorts located directly on the water. Dorado Beach is perfect for kids; its natural protections mean that large waves rarely break on it, so it's safe for swimming.
If you want something truly unique, visit Vieques. This tiny island has black sand beaches, wild horses, and incredible bioluminescence at Mosquito Bay.
Puerto Rico is one of the oldest Spanish settlements in the Caribbean, and it's packed with history and culture. The capital of San Juan is perhaps the best Puerto Rican destination for an enriching experience, especially the neighborhood of Old San Juan. See gorgeous Spanish architecture from centuries ago in beautiful pastel colors.
San Juan is also nearby the white sand of Condado Beach.
If your family likes to enjoy the great outdoors, anywhere in Puerto Rico will work for you. Enjoy kayaking, snorkeling, scuba diving, surfing, horseback riding, ziplining, and much more at multiple destinations around this stunning island.
Why not check out our guide to the best all-inclusive family resorts in Puerto Rico to help inspire your vacation?
The U.S. Virgin Islands
In addition to Puerto Rico, you can also visit the U.S. Virgin Islands, located close to Puerto Rico directly to the southeast. One of the nicest things about the Virgin Islands is that they have several all-inclusive resorts, which can be much easier for families than paying as you go.
The U.S. Virgin Islands are ideal for experiencing nature and wildlife. We recommend visiting Sandy Point National Wildlife Refuge, where you can relax on the beach while spotting sea turtles, tons of species of birds, and marine life in the clear blue waters.
If you love ocean life, visit Coral World Ocean Park, which has an underwater observatory where you can see stingrays, sharks, starfish, and much more.
The Virgin Islands are home to many pristine beaches. Maho Bay Beach in St. John is quiet and feels secluded, ideal for escaping the rat race of daily life with your family. Coki Beach on St. Thomas is known for its vibrant atmosphere if you like more activity. It's also one of the best places for snorkeling since the waters are so clear.
Check out Fort Christiansvaern and the Estate Whim Plantation Museum if you enjoy history and culture. Estate Whim is a restored 18th-century sugar plantation where your family can learn about the industry that made the Caribbean so lucrative during the Age of Exploration. Fort Christiansvaern is a restored Danish fort built in 1749.
As in Puerto Rico, there's no shortage of outdoor activities in the Virgin Islands, including hiking, ziplining, and water activities.
Why not check out our guide to the best all-inclusive family resorts in the US Virgin Islands to help inspire your vacation?
Places in the Pacific Islands You Don't Need a Passport
In addition to the Caribbean, the US has territories in the Pacific that you do not need a passport to visit.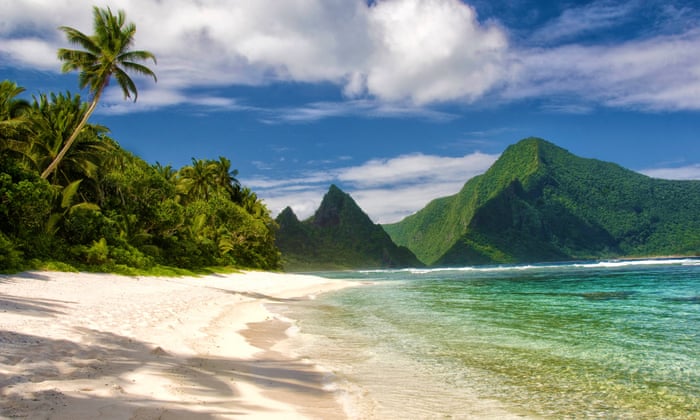 American Samoa
American Samoa is located in the South Pacific Ocean, southwest of Hawaii and east of New Zealand. It isn't a popular travel destination for American families because the travel time from anywhere in the US is very long and usually entails multiple stops and transfers.
Still, if you're looking for a quiet vacation in a secluded, pristine setting, it doesn't get much better than American Samoa. At times, you'll feel like you're on another planet as you explore mountains, beaches, unbelievable water, and more.
There are multiple hotels on the island, most small and locally-owned. While dining and shopping are less than abundant, you and your family will get your fill of culture and quality time spent together.
Guam
Guam is located in the North Pacific Island, directly east of the Philippines and north of New Zealand. While it is also a tiny island, three US military bases there swell its population. It also means that there's more to do there for families, and its economy is accommodating to visitors, particularly Americans.
Guam is home to many hotels and resorts that cater to visiting families. There are also attractions like UnderWater World, one of the planet's longest underwater observation tunnels, and a jungle river cruise. There are also plenty of restaurants and outdoor activities like kayaking, ziplining, and much more.
Because of the higher population and the military bases, Guam is easier to get to than American Samoa, but the quickest flight from the US is still almost 18 hours.
North Mariana Islands
The North Mariana Islands are close to Guam, just to the north. Like American Samoa, it isn't a popular destination for families. However, if you decide to make the trek to get there, you'll enjoy some of the most beautiful scenery on earth in a secluded, quiet location.
Most of the activities here involve taking in the stunning surroundings and enjoying time in nature. It's a scuba diver's dream, with a coral inlet set in a quiet lagoon. There are also several World War II-era sites for the history buff.
Canada and Mexico, Sometimes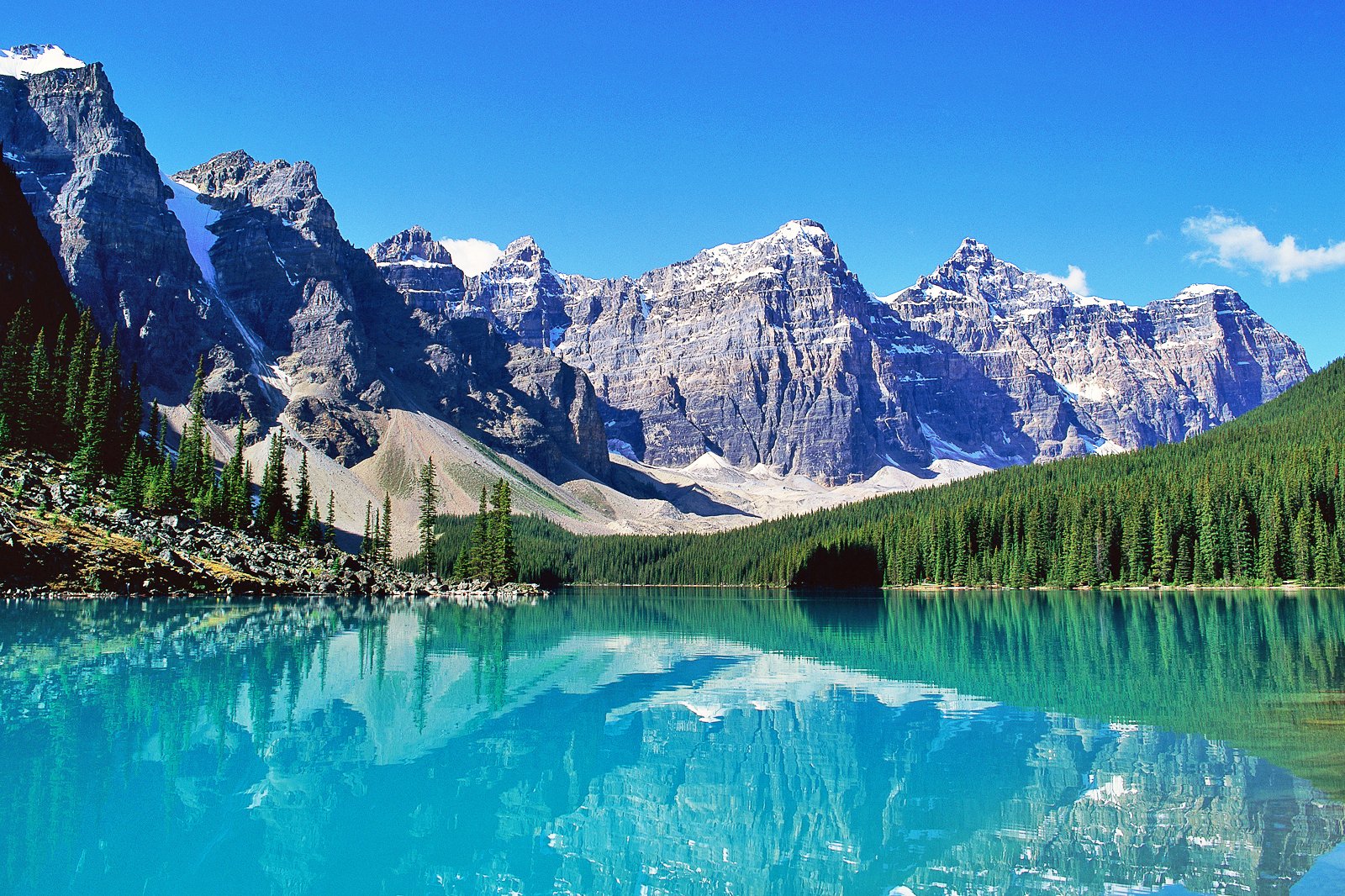 Under certain circumstances, some Americans may be able to travel into Mexico and Canada without a passport. It used to be relatively easy to move between North American countries, but now it is much more challenging.
United States citizens under the age of 16 may enter Mexico or Canada without a passport. However, they must show one form of a photo ID and their original birth certificate. They also must travel by car or on foot; they may not fly or use the train between the countries.
For some families, particularly those who live within driving distance of Mexico and Canada, this can save money and make a Mexican or Canadian vacation possible. If parents already have passports, they don't need to spend hundreds getting them for the kids.
Some of the best places to visit along the Canadian border include Montreal, Toronto, and Vancouver. In Mexico, it's easy to drive to such tourist spots as Tijuana, and there are some quaint small towns along the border.
Can You Cruise without a Passport?
A cruise can be an exciting option for Americans who wish to travel without a passport. However, some conditions apply.
You must take a closed-loop cruise that leaves and returns to the same location in the continental US. The cruise may only travel within the Western Hemisphere. Finally, you must present a government-issued photo ID and your original birth certificate to re-enter the country.
In addition to these conditions from the US government, some cruise lines have other stipulations for those traveling without a passport. Many cruise ships won't let you leave the boat off of American land (and even if they will, the receiving country may not welcome you). Some won't let you travel at all.
If you want to take a cruise without a passport, we recommend booking one that makes at least one stop on American territory, including Puerto Rico or the U.S. Virgin Islands. That way, you're guaranteed to be able to leave the ship and get out and explore at least once.
Finally, be sure to check with the cruise line before you book to be absolutely sure that they will allow everyone in your family to travel without passports. It's not a bad idea to purchase travel insurance, too, just in case the rules change.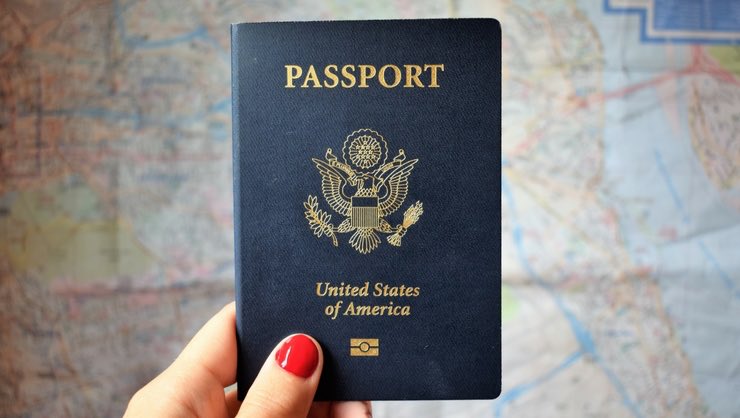 Documents Required to Travel To These Destinations
Just because you don't need a passport to visit any of these beautiful destinations, it does not mean that you don't need any documentation at all. Anytime you fly, you should be prepared with identification for everyone in your party, including children.
All adults over 18 need a government-issued ID to get on a plane, no matter the destination. Typically, this comes in the form of a driver's license, though military IDs are also acceptable. If you don't drive, you can still apply for a state-issued ID similar to a driver's license. Keep in mind that as of May 23, 2023, all adults will be required to show a Real ID or enhanced license to fly.
While many airports don't require official documents for kids to fly, you will need their birth certificates if you're leaving the 50 states, as will the adults in your party. We recommend bringing copies of their birth certificates anytime you fly, just in case.
No matter where you go, being prepared with the proper travel and identification documents means not having to worry while you're vacationing. That allows you to focus on enjoying time with family.
Check out our other entry requirement guides…
Why not also check out our other guides to help you figure out where you do and don't need a passport to travel to:
More about our TFVG Author
A seasoned traveller, Dad, and avid sports tourist, James foundered The Family Vacation Guide to share his expert vacation experiences- especially when it comes to being a travelling family man.
Featured in Travel articles such as Travel + Leisure, TripSavvy and SFGate, you know you're reading some of the best vacation tips online.