Planning a family vacation is one of the most exciting things you can do. Choosing the right destination means that you and your kids will make lifelong memories.
This makes picking the perfect place for your vacation very important. The best locations for family vacations have a good mix of activities that keep both adults and kids happy.
We're going to take a look at 15 of the best family vacation spots in the US. From Disney to the geysers of Yellowstone, we guarantee that this list contains something for every family.
1. Anaheim, California
Nothing says family vacation, like a trip to an amusement park. There's almost unlimited family fun to be had at the Disneyland resort and Disney California Adventure Park.
Anaheim in California is where Disneyland first began. It's been delighting families since the 1950s with classic amusement park rides. Take a step back in time with the It's a Small World and Sleeping Beauty's Castle rides. Or, go for a spooky adventure in the Haunted Mansion.
Once you've had your fill of theme parks, there's plenty more to see and do in Anaheim. If you fancy a bit of retail therapy, then head to CtrCity Anaheim. There are loads of shops and restaurants for you to enjoy.
For the grown-ups, there's Anaheim Packing House. It's full of excellent breweries and delightful restaurants. If the kids are clamoring for another amusement park, then check out Knott's Berry Farm. It has the world's largest wooden rollercoaster!
You can also experience some live music at the Anaheim Garden Walk or watch an Anaheim Ducks hockey game. The diversity of experiences available in Anaheim makes it one of the best family vacation destinations in the US.
Places to stay in Anaheim
The best place to stay for family vacations has to be Disney's Grand Californian Hotel and Spa. It gives you convenient access to the Downtown Disney District and is within walking distance of over 60 restaurants.
It has indoor and outdoor pools for adults and kids. It also has rooms with up to three bedrooms. So, there's plenty of room for you and the little ones.
When it comes to theme parks, it doesn't get much better than this.
2. Orlando, Florida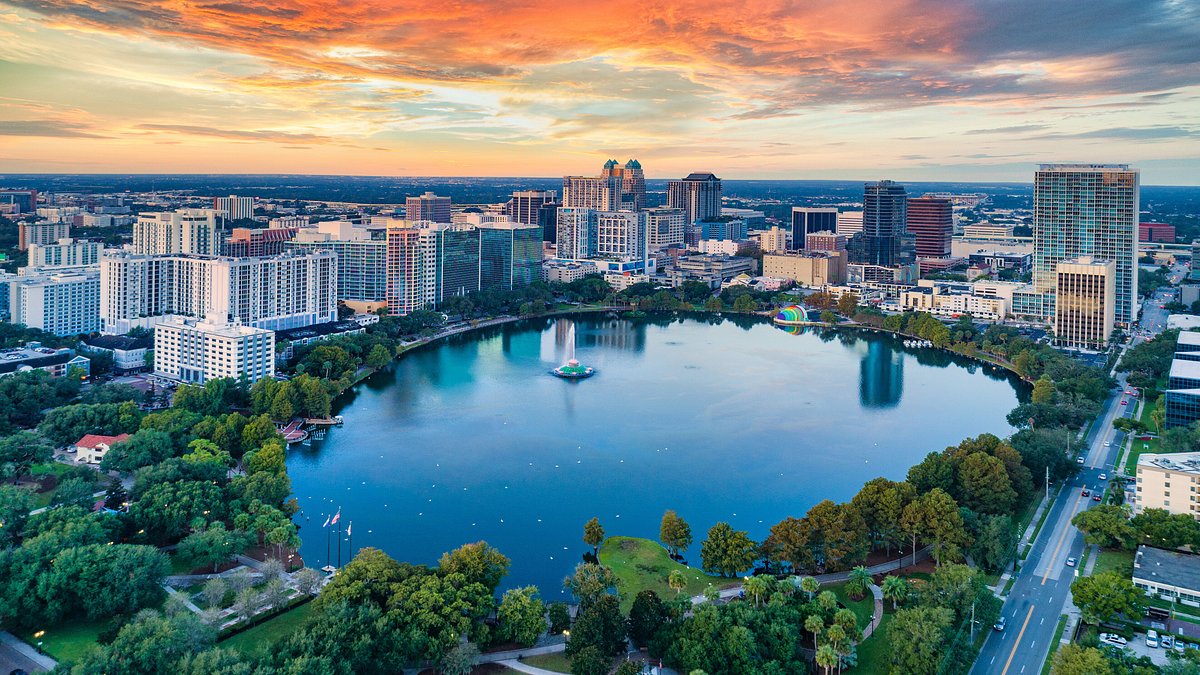 Orlando, Florida is most famous for being the home of the Walt Disney World Resort. For this reason, it's regarded as the world capital of theme parks.
It's ideal for family vacations because there's so much to do for people of all ages. You can visit the Harry Potter attractions at the Universal Orlando Resort and Star Wars Land at Hollywood Studios. These are both regarded as among the best attractions in the world.
Aside from Disney, there's also LEGOLAND Florida and SeaWorld Orlando. Discovery Cove is well worth a visit, and the new Peppa Pig theme park is perfect for younger children.
Of course, family vacations aren't just about trips to the amusement park. There's so much more to Orlando. If you're feeling adventurous, visit the Orlando Watersports Complex and try wakeboarding. If you're after beautiful scenery, then take a tour of the Florida Everglades by airboat.
For shopping, there's Disney Springs and the Universal CityWalk. The best family vacations involve days at the beach, and Orlando has definitely got you covered. There are plenty of beautiful beaches around Orlando for you to visit.
The water parks in Orlando are possibly the best in the US. These are perfect for summer family vacations.
Dining out in Orlando is also a brilliant experience. There are eateries that will satisfy both kids and adults alike. Try out the Toothsome Chocolate Emporium and the T-Rex Cafe.
Places to stay in Orlando
If Disney parks are going to be the main focus of your vacation, then Disney's Caribbean Beach Resort is your best bet. The rooms feature pirate decor and beds shaped like ships. There's also a huge swimming pool with an 82-foot water slide.
There are many other hotels for you to choose from during your family vacation in Orlando. The Star Wars Hotel and the hotels at Universal Studios are two of the best that Orlando has to offer.
3. Outer Banks, North Carolina
If you're looking for a family vacation spot that doesn't break the bank, then Outer Banks, North Carolina is a great choice. It's made up of a series of towns stretched over several barrier islands. A family vacation here gives you access to seemingly endless beautiful beaches.
It's one of the best family vacation spots for those interested in history. You can learn all about its maritime past at the Outer Banks museums. You and the kids can also see fascinating shipwrecks at the Graveyard of the Atlantic Museum.
You can also visit Kitty Hawk, which is the site of the first flight by the Wright Brothers. Make sure not to miss the Lost Colony at Roanoke and Hatteras Islands.
With over 100 miles of stunning coastline to see, you'll never be short of things to do. Explore Jockey Ridge, which is the largest sand dune on the East Coast. Take surfing lessons at Cape Hatteras National Seashore. Go fishing at Jennette's Pier and try windsurfing in Pamlico Sound.
Places to stay in Outer Banks
There are many resorts that families can stay in Outer Bank however the Sanderling Resort gives you magnificent views over Currituck Sound and the Atlantic Ocean. It has a large pool, big rooms, and lots of restaurants on-site. This is a hotel that's sure to please both you and the kids.
4. Oahu And Maui, Hawaii
Hawaii is undoubtedly one of the best family vacation spots in the US. Although all of Hawaii's islands have lots to offer, the islands of Oahu and Maui, Hawaii are the best for family vacations.
You can learn to surf in Kihei or snorkel with sea turtles in the Hanauma Bay Nature Preserve. The breathtaking Wai'anapanapa State Park has beaches with black sand that'll blow your mind.
On days when you don't fancy the beach, you can visit Honolulu Zoo. Or, you can explore the hiking trails that lead to the spectacular Manoa Falls. If your kids love horses, then you can take them horseback riding at Kualoa Ranch.
The Bishop Museum explores the fascinating history of Oahu, and its displays are kid-friendly.
If you have a real sense of adventure, you can visit the Haleakala National Park and peer into the crater of a volcano. The long bike ride down from the volcano does mean that this is not suitable for younger kids.
Places to stay in Oahu and Maui
The Sheraton Waikiki in Oahu is where some of the best family vacations begin. It's home to the Helumoa Playground Pool, which has water slides and fountains. There's even a kids camp that will entertain your little ones whilst you have some downtime.
On Maui, there's the Royal Lahaina Resort. It features tennis courts, several pools, and private garden cottages. It's also all-inclusive.
5. Gatlinburg And Great Smoky Mountains National Park, Tennessee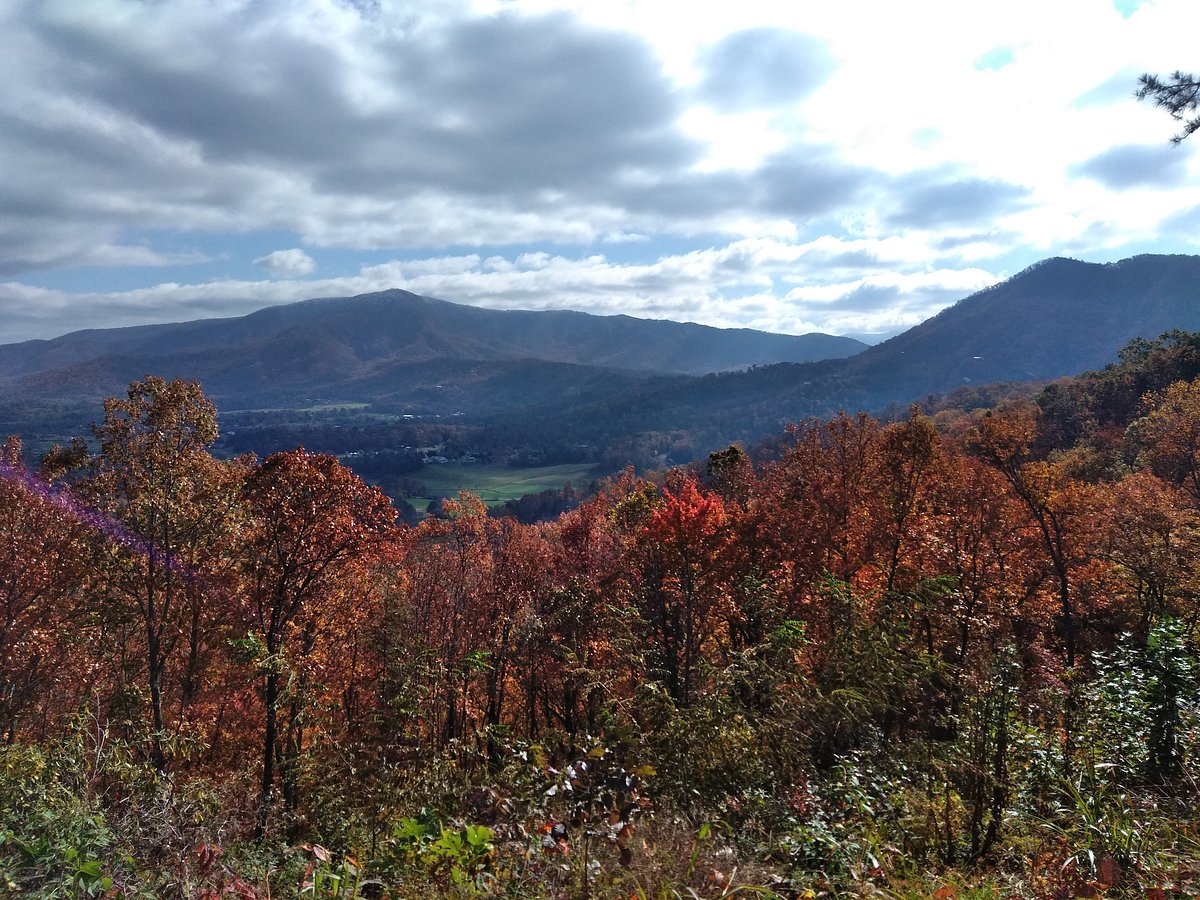 Many of the best family vacations take place surrounded by natural beauty. If this is what you're after, then Gatlinburg in Tennessee can give you everything you ever dreamed of.
It's a mountain town that's referred to as the gateway to the Great Smoky Mountains National Park. In fact, there are three separate entrances to the National Park located in Gatlinburg's downtown. Within the park, there's endless outdoor fun for you to enjoy.
You can explore the countless hiking trails on foot, by bike, or even by horse. There's also kayaking and whitewater rafting. The National Park is home to some amazing wildlife, such as deer, elk, and black bears. So, make sure to bring your cameras with you.
There's also lots to see and do in the town of Gatlinburg. A kids' favorite is Ripley's Aquarium of the Smokies. Here, your kids can marvel at the array of sharks, sting rays, and penguins.
You can also watch live performances at the Sweet Fanny Adams Theater and take in the views at the Gatlinburg Space Needle. The Great Smoky Arts and Crafts Community can't be beaten for souvenirs, and the Ober Gatlinburg Aerial Tramway is sure to give you a thrill.
Places to stay in Gatlinburg
The Westgate Smoky Mountain Resort and Water Park have to be one of the best family vacation spots in the country. It's conveniently located in downtown Gatlinburg which gives you great access to the National Park. It's close to Dollywood and has a huge water park.
The resort offers three-bedroom units, which makes it great for families of all sizes.
6. Myrtle Beach, South Carolina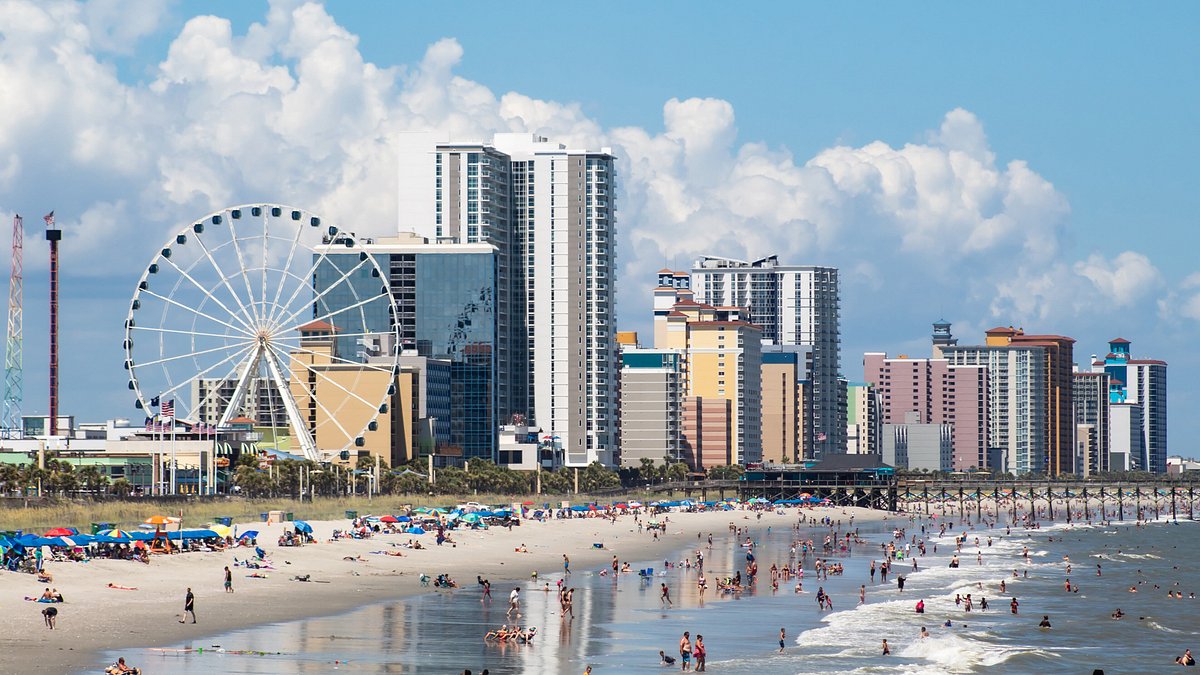 Myrtle Beach, South Carolina is one of the most famous beaches in the US, and it's easy to see why. The white sandy coastline stretches for 60 miles, and there's almost always sunny weather. It's renowned for the cleanliness of its beaches, amazing golfing, and delicious food.
The area boasts over 90 golf courses which make it one of the best places for golf enthusiasts. If you fancy a bit of mini-golf, there are also lots of mini-golf courses that the whole family will enjoy.
The best entertainment and restaurants can be found on the Grand Strand. For live performances, you also have the Alabama Theater and the Carolina Opry.
For the kids, there's the Pirate's Voyage Dinner and Show and WonderWorks. Here, kids can explore the rope course and play some laser tag. Also, be sure not to miss the Medieval Times Dinner and Tournament.
Places to stay in Myrtle Beach
For a good mix of fun and luxury, stay at the Dunes Village Resort. The massive water park makes it perfect for kids. It features 30,000 square feet of pools and water slides that'll keep them entertained all day.
For the adults, there are tennis and basketball courts as well as plenty of on-site restaurants.
7. Grand Canyon National Park, Arizona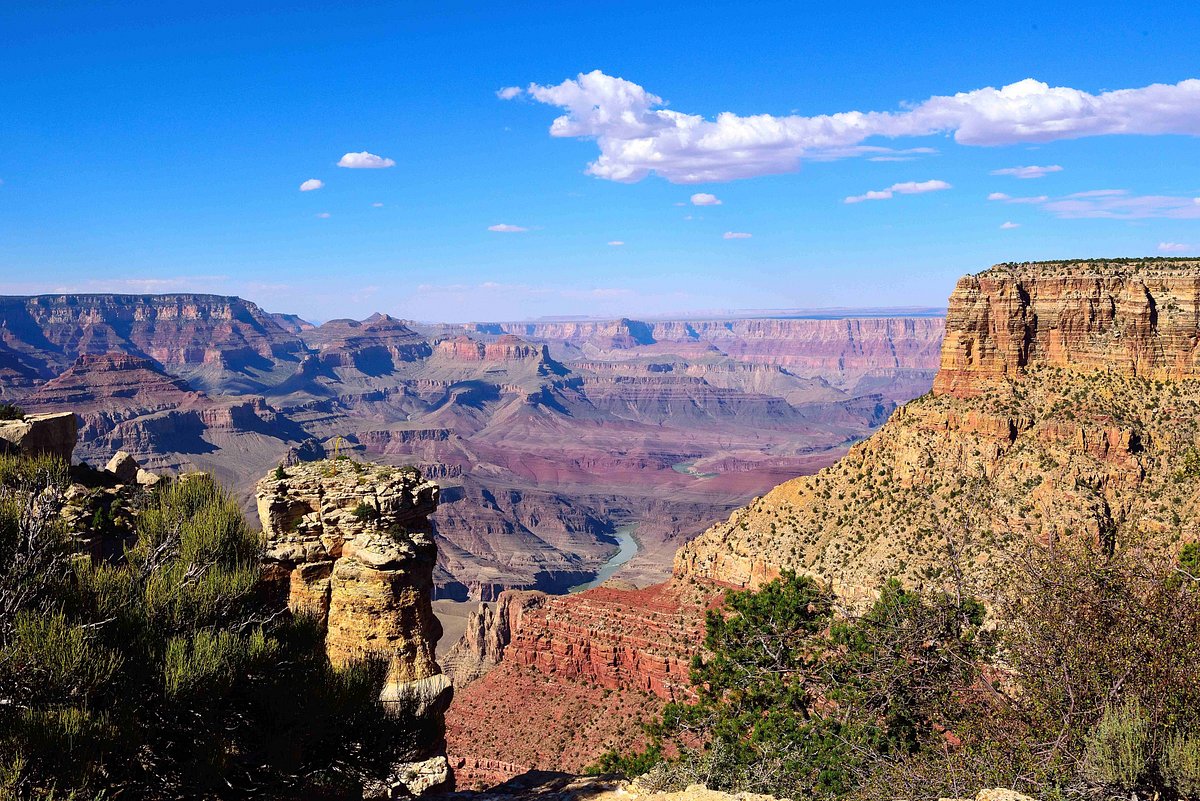 The Grand Canyon National Park in Arizona is one of the most visited tourist attractions on earth. It's also one of the best family vacation spots in the US, without a doubt.
The stunning grandeur of the Grand Canyon is hard to describe. It needs to be seen to be believed. Seeing this place for the first time is something your children will remember for the rest of their lives.
There are also lots of family-friendly activities to enjoy, such as mule riding and hiking.
The most popular section of the National Park is the Grand Canyon South Rim. Here, you can witness spellbinding views down to the Colorado River. However, this is definitely the most crowded part of the Grand Canyon.
If you'd rather escape the crowds, then head to the Grand Canyon North Rim. The views might not be quite as spectacular, but there'll be far fewer people around. Just remember, this part of the National Park is only usually open from May to October.
Some of the best family vacations involve a dash of adventure. So, why not go whitewater rafting on the Colorado River? Lots of the trips are specifically tailored for families.
Depending on your budget, you could also take a helicopter tour of the Grand Canyon. Or, try walking along the Grand Canyon Skywalk. This is a bridge with a glass bottom that allows you to peer straight down into the gaping canyon.
Places to stay in the Grand Canyon National Park
If you plan your family vacation well in advance, you can stay at the Phantom Ranch. This lies on the shores of the Colorado River and gives you access to hiking trails and mule-riding.
There's also the El Tovar Hotel which is steeped in history. It's perched above the South Rim and provides you with unbelievable views of the canyon.
However, the best family vacations don't need to be expensive. There are lots of camping spots above the South Rim, which provide a cheaper alternative to the hotels.
8. Branson, Missouri
Branson, Missouri is one of the best places for family fun that revolves around live music. Dick Clark's American Bandstand Theater and Dolly Parton's Stampede provide world-beating entertainment.
There are also several amusement parks to keep the kids happy. Explore the rides at Bigfoot Fun Park, Silver Dollar City, and the Aquarium at the Boardwalk.
The surrounding area is also packed full of activities for you to enjoy. The Branson Scenic Railway whisks you through the Ozarks forest. The Showboat Branson Belle gives you a boat tour around Table Rock Lake.
You can also venture into Dogwood Canyon Nature Park on foot, by horse, or by bike.
Places to stay in Branson
The Cabins at Green Mountain are a collection of family-friendly villas in an amazing location. They're hidden away in the trees of the Ozarks, and the resort has both a pool and a clubhouse. All of the main attractions of Branson are just a stone's throw away.
9. New York City, New York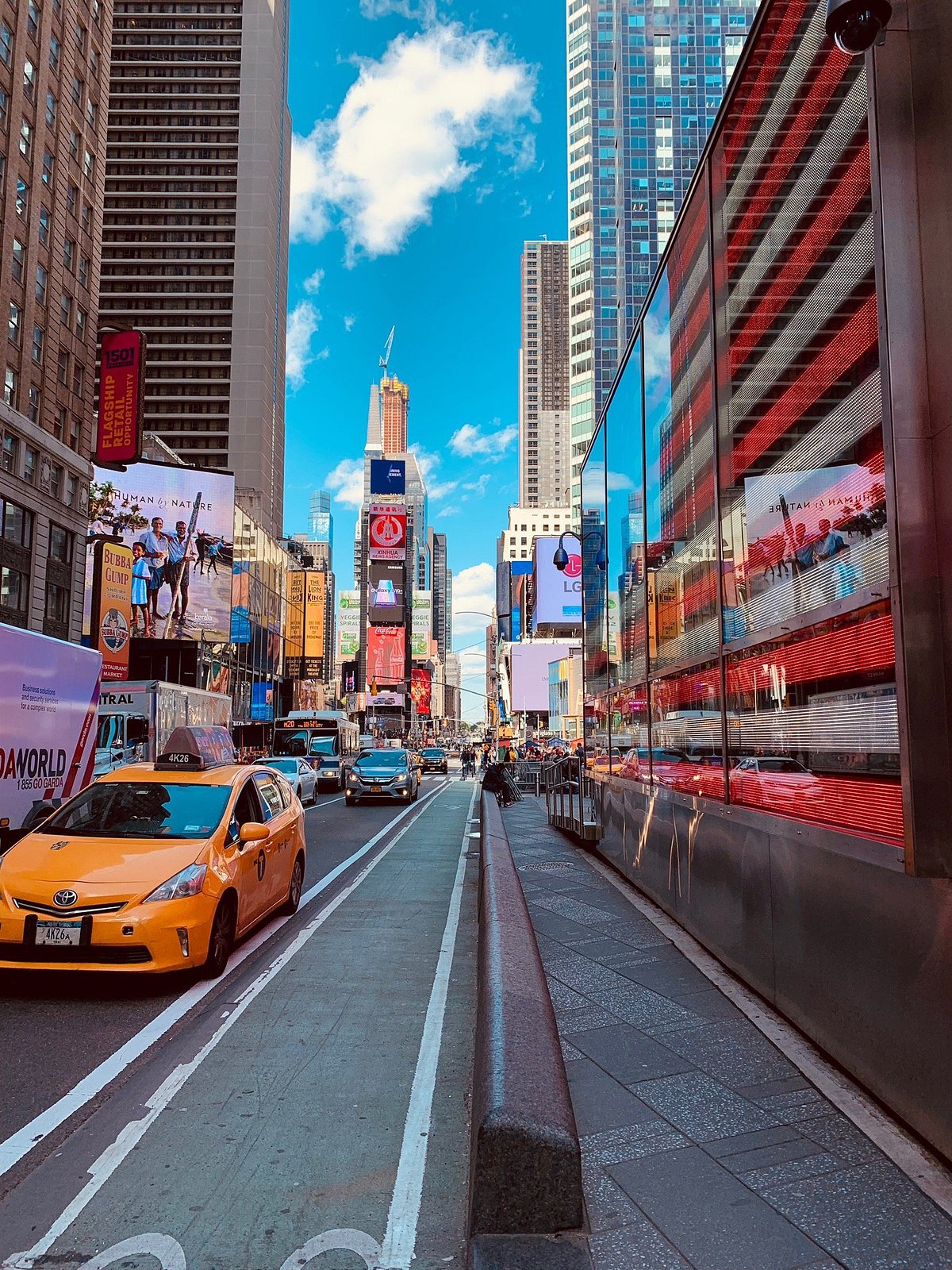 When thinking of family vacations, the Big Apple might not be one of the first places that come to mind. Yet, New York City, New York is an excellent place for family vacations.
It's full of historical landmarks like the Empire State Building and the Statue of Liberty. There are also fascinating museums and galleries, such as the Metropolitan Museum of Art and the Museum of Natural History.
Central Park also has lots to offer to families on vacation. You can spend hours walking along its many trails and visiting its playgrounds, castle, and the Central Park Zoo.
NYC is a great option for winter vacations. Christmas in New York is a truly magical experience, and you can skate on the famous ice skating rink. You can take older kids to a Broadway show, and for younger kids, there's the New York City Children's Theater.
Be sure to take in Times Square and the neighborhoods of the East Village and Brooklyn.
Places to stay in New York City
The NU Hotel in Brooklyn is ideal for family vacations. They offer free breakfasts, and you can request loaner bikes. The Bunk-Bed Suite has twin bunk beds, a queen bed, and a space for eating. This makes it perfect for the whole family.
10. Williamsburg, Virginia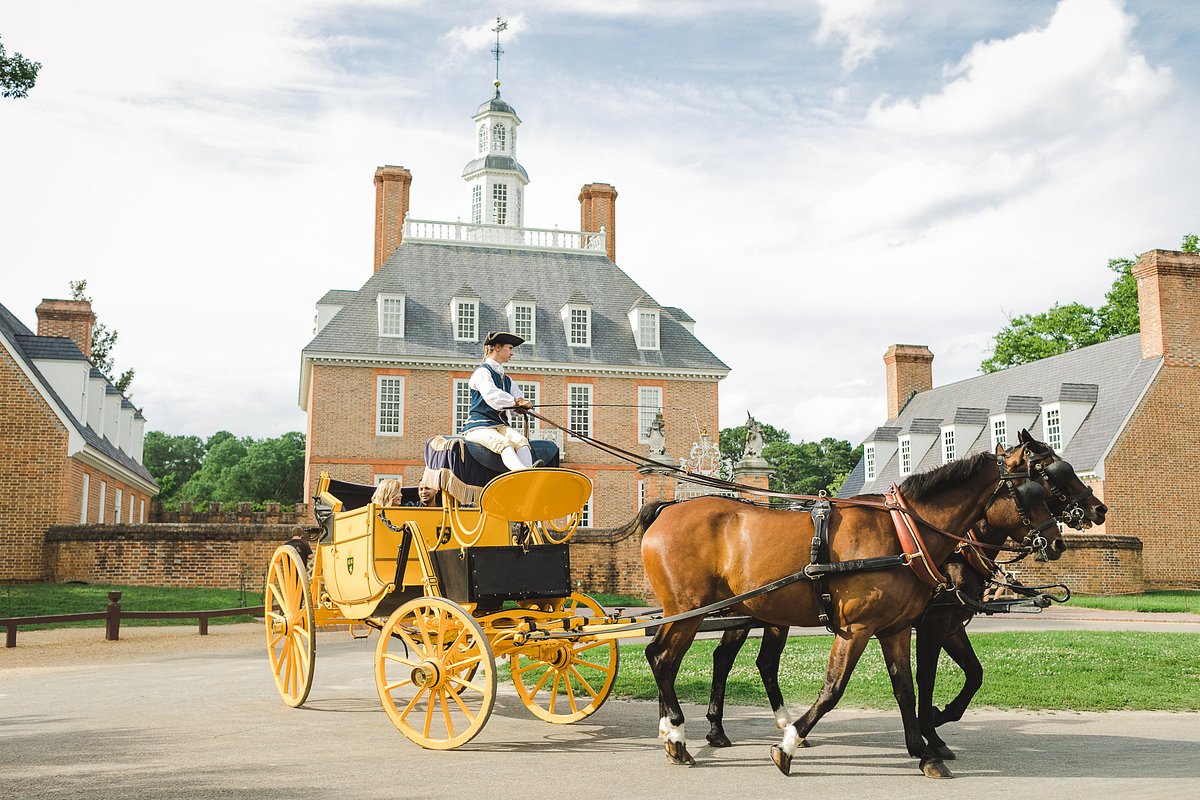 For family vacations that are both educational and fun, Williamsburg, Virginia is the place to be. The historical Colonial Williamsburg is endlessly intriguing. So are the nearby towns of Yorktown and Jamestown.
Try touring the streets in a horse-drawn carriage and experiencing what life was like during the American Revolution. If you fancy something a bit spooky, then book yourself onto the Williamsburg Ghosts Tour.
Visit the Jamestown Glasshouse to experience Jamestown's artisanal glass industry, and take the Williamsburg Witches and Pirates Tour.
When you're in need of some fun, head over to Water Country USA or Busch Gardens Williamsburg, the kids will love the many water slides and rollercoasters at these two locations.
Places to stay in Williamsburg
The Kingsmill Resort offers comfortable accommodations with modern amenities. It sits on the banks of the James River and has several pools. It also features its own golf course, on-site restaurants, and a spa.
There are plenty of room-size options to suit all families.
11. Glacier National Park, Montana
The incomparably photogenic Glacier National Park in Montana could be the perfect location for your family vacation. It's full of glacier-carved valleys and mountain peaks that will take your breath away.
The scenery is simply stunning. There are many hidden lakes and sun-soaked mountains for you to take in. There are over 700 square miles of trails throughout the park. You can explore them by cycling or hiking, and there are lots of places to camp.
Driving along the park's famous Going-To-The-Sun road will give you some of the best views the area has to offer.
If you and the family are feeling like a real trek, then you can embark on a hut-to-hut hike. This is the same style of hiking that you find in Alpine countries like Switzerland.
The licensed guides will lead you on exhilarating hikes before you stop off each night at a cozy chalet.
Places to stay in Glacier National Park
Lake McDonald Lodge is an iconic building that was built in 1913. It lies roughly 10 miles inside the park, and it offers snug guestrooms for families. If you want a bit of luxury, you can stay in one of the annexes. These are Cobb House and Snyder Hall.
The lodge provides gorgeous views of Lake McDonald, which you can take in at sunrise and sunset.
12. Ocean City, Maryland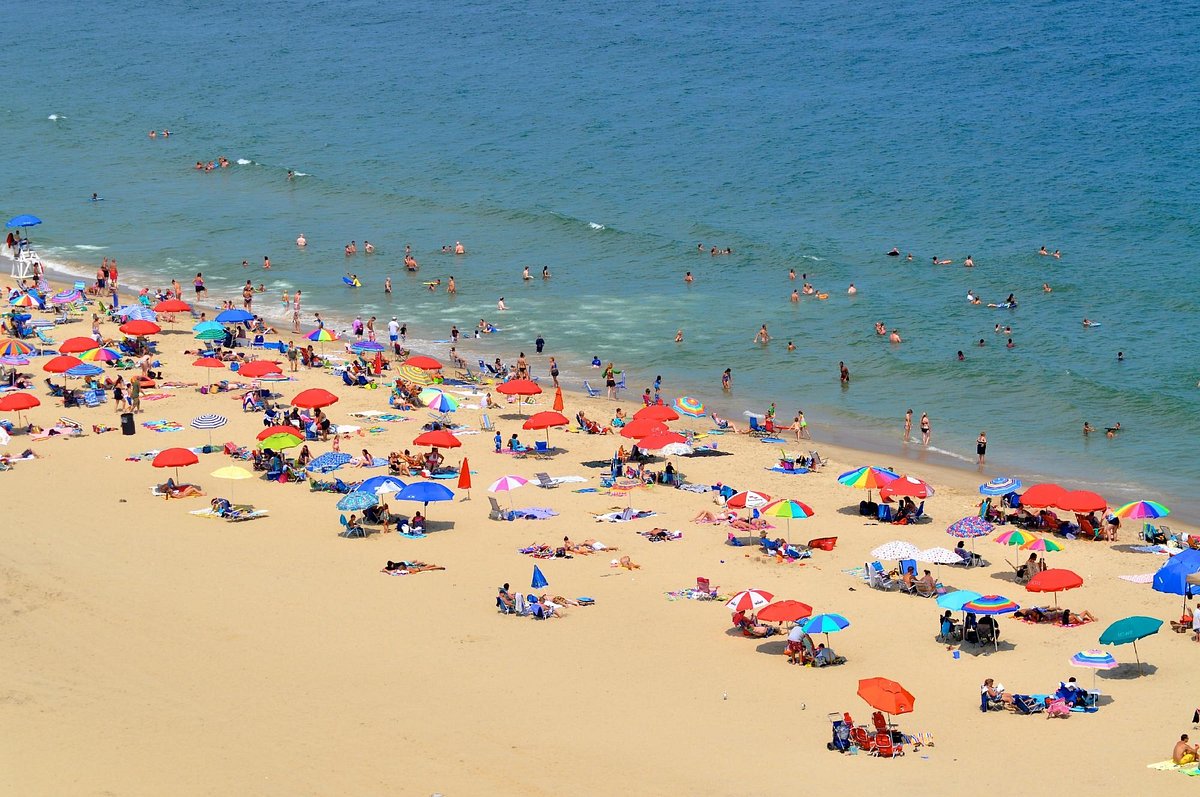 Ocean City, Maryland is one of the best places for family vacations in the country. It features bustling boardwalks and immaculate beaches. It's also very affordable and is perfect if you're on a tight budget.
The Ocean City Boardwalk is the hub of Ocean City. It has amusement parks, shopping centers, and restaurants where you can sample the local seafood.
There are plenty of places to catch your own fish too. You could fish off the famous pier or rent a boat and head out to sea.
Whilst there, don't miss the opportunity to see the famous wild horses at Assateague Island National Seashore. It's only a short drive from Ocean City.
Ocean City also has lots to offer in terms of history and entertainment. The Performing Arts Center puts on loads of shows, and the Delmarva Discovery House and Museum are highly educational.
Also, be sure to visit the Harriet Tubman Park and Visitor Center and the NASA Wallops Visitor Center. Truly, there is something for everyone in Ocean City!
Places to stay in Ocean City
There are a lot of hotels that you can stay at in Ocean City however, the most family-friendly and convenient place to stay is Aloft Ocean City. It gives you access to the boardwalk and nearby beaches. During your stay, be sure to rent paddle boards or kayaks at the beach. The hotel also has swimming pools for you to enjoy.
13. Yellowstone National Park, Wyoming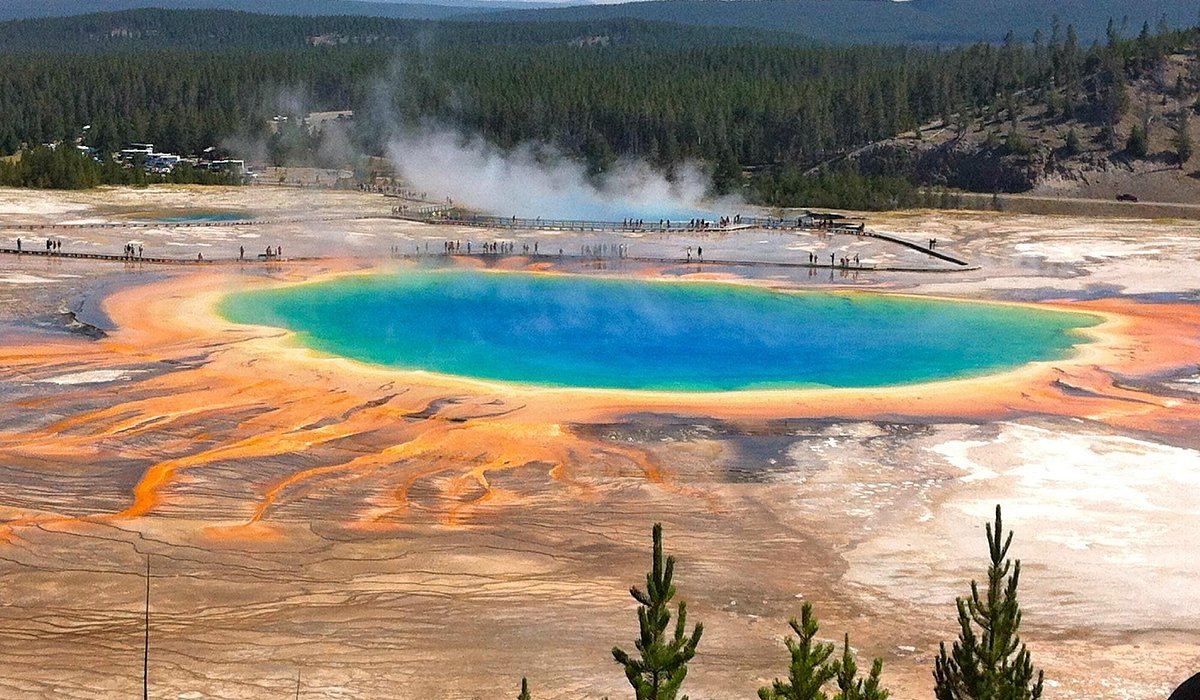 Yellowstone National Park in Wyoming was actually the first-ever National Park in the world. It's not just famous in the US but is well-known across the globe. The park's 3,500 square miles of land contain the celebrated sites of Old Faithful and the Grand Prismatic Spring.
If your kids love wildlife, then Yellowstone is the perfect place for them. They can see bison, wolves, grizzly bears, antelope, bald eagles, and much more.
Yellowstone also has the biggest amount of active geysers to be found anywhere on earth. It includes alpine rivers, huge canyons, and massive waterfalls. If you have teenage kids, the Instagram opportunities are virtually endless.
The giant list of activities in Yellowstone includes camping, rafting, and fishing. This is one of the best places in the US to truly experience the great outdoors.
Places to stay in Yellowstone National Park
If you don't fancy camping, then book the family into the Old Faithful Inn. This lodge-style hotel has over 300 rooms to choose from, and it's located right in the heart of the park.
Just bear in mind that the Inn is only open from May to October each year.
14. San Diego, California
For a sunny and fun family vacation, you can't go wrong with San Diego. Mission Beach and Coronado Beach are perfect for lazy days on the sand. La Jolla Cove is a peaceful and picturesque gem that's not to be missed.
There's great kayaking and paddle boarding to be had at Mission Bay Park. Or, you can explore the many museums, green spaces, and the San Diego Zoo at Balboa Park.
You can also watch a whale show at SeaWorld San Diego or see the marine life at the Birch Aquarium at Scripps.
The Gaslamp Quarter has many of the best restaurants in San Diego. As well as lots of the best places for shopping. Or, you can drive over the bridge to Coronado Island for some local cuisine.
The New Children's Museum in downtown San Diego is a fun and educational day out for kids. You may also want to visit the Old Town Model Train Depot.
Places to stay in San Diego
Nestled in between Mission Beach and Pacific Beach is the Catamaran Resort Hotel and Spa. When staying here, you have access to a private beach and luscious, Polynesian gardens. You can rent bikes to explore the nearby areas, which feature lots of great shops and restaurants.
15. Yosemite National Park, California
Yosemite National Park is one of the most stunning areas of natural beauty in the whole US. It has ancient forests, elegant waterfalls, and amazing granite formations.
The park offers a huge array of activities to suit people of all ages. For families with older kids, you can hike right to the top of Yosemite Falls. If you have younger children, then there's a paved trail that takes you to the bottom of the falls.
Similarly, the trek to Vernal Falls may be too much for younger children. However, they'll easily make it part way along and reach the majestic Vernal Falls Footbridge.
Yosemite Valley may be magnificent, but there are other areas to explore as well. You can take in the tranquility of Hetch Hetchy and some of the hidden waterfalls that are scattered around the park.
Places to stay in Yosemite National Park
Yosemite has many places to camp where you can gaze up at the stars whilst surrounded by abundant nature. If you'd prefer to book accommodation, then you need to plan this well in advance. Yosemite is very popular, and the hotels fill up really quickly.
The Ahwahnee Hotel was built in 1927 and is designated as a National Historic Landmark. There's also Curry Village which has cabins, hotel rooms, and tent cabins.
If the hotels in the valley are full, then you can stay in one of the towns that lie on the outskirts. There are plenty of options for hotels, resorts, and campsites.
FAQs
What are the most popular states for families to visit?
The two most visited states in the US are New York and Florida. 61% of Americans have visited Florida during their lifetime, and 55% of Americans have visited New York.
What's the most popular city in the US for tourists?
The most visited city in the US is New York City. On average, over 50 million people travel to New York City every year. This makes it the most popular tourist destination in the USA.
What's the cheapest month to travel in the USA?
The least expensive time to travel domestically is between mid-September and mid-October. Of course, the further you travel, the more expensive it will be. To get the best deals on flights, it's always best to book as far in advance as possible.
More about our TFVG Author