If you're planning a trip to the Dominican Republic, lucky you! The island of Hispaniola is a paradise filled with beaches, sun, and tons of fun. Before you get your tickets, you should know whether you need a passport to visit the Dominican Republic.
In short, you'll need a valid passport to get into the Dominican Republic. Read on to find out all the details about passport validity, Dominican travel requirements, travel type, and more!
Who Needs a Passport to Go to the Dominican Republic?
According to the Dominican Republic's travel website, all visitors need to present a valid passport when they enter the country. That includes visitors from the U.K., Canada, France, and United States citizens.
The U.S. government defines a valid passport for the Dominican Republic as a passport book with at least one blank page. It must also not expire during your period of stay. The blank page allows a passport agent in the Dominican Republic to stamp your entry date into your passport.
If you plan on traveling to the Dominican Republic in December, but your passport expires before your departure date, you must renew your passport before leaving. The Dominican authorities won't let you exit the airport if your passport expires before your departure date.
When you travel to the Dominican Republic, the U.S. government also states that you must have proof of departure, which can be in the form of a plane cruise ticket, the means to pay for your trip in the Dominican Republic, and an address of where you're staying.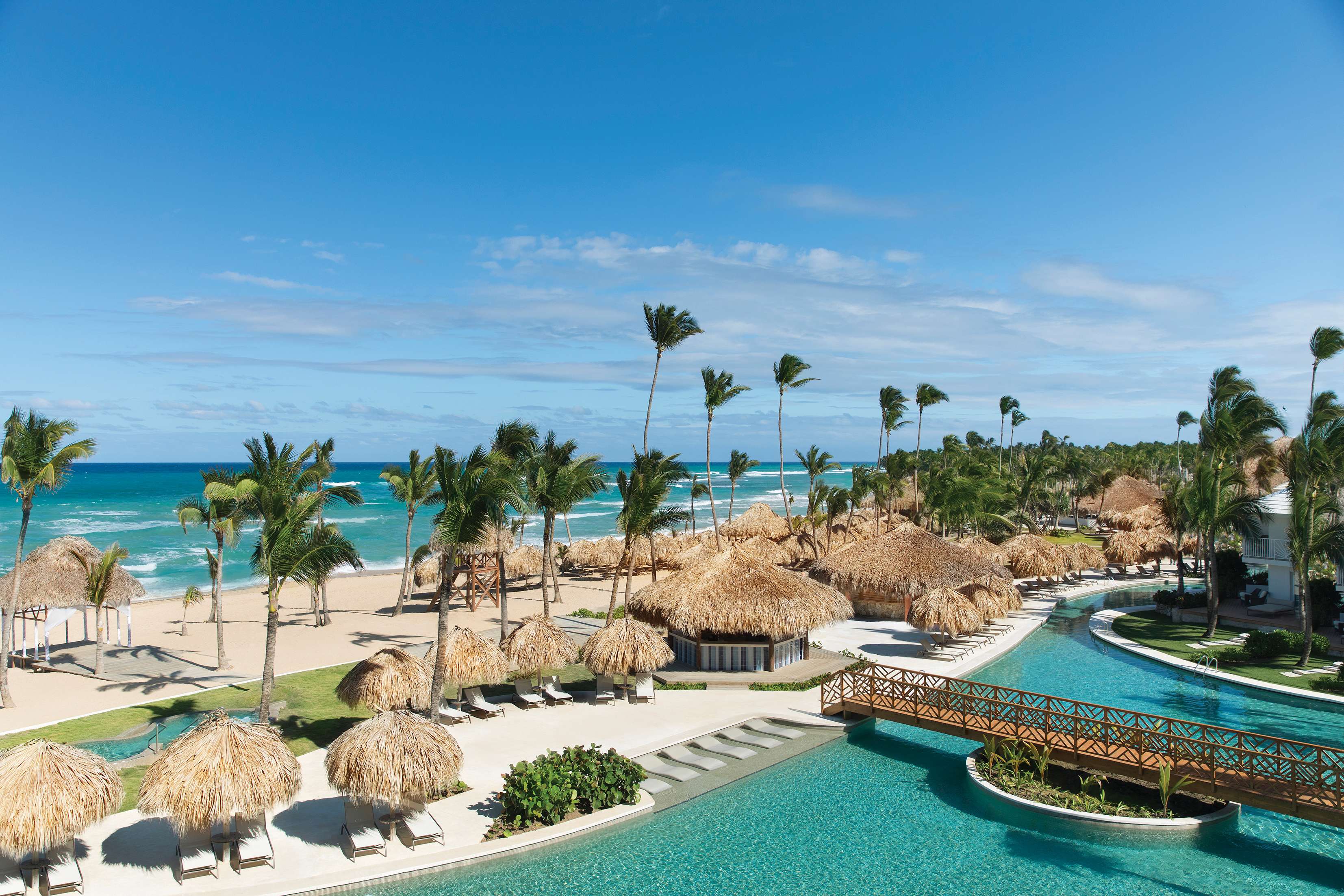 Can You Use a Passport Card?
Although a passport card is cheaper than a passport book, they aren't always interchangeable. The passport card only entitles its holders to travel over land and sea to enter certain countries, like Canada, Mexico, and some Caribbean islands.
So, if you plan on flying to the Dominican Republic, you'll need a valid passport book. As an island nation, you'll never be able to drive there. But cruise ships are a very popular way of traveling to the Dominican. Can you use a passport card on a cruise?
Cruises ship entries are the only exception to the passport book rule. You can enter the Dominican Republic via their sea border using only the passport card but under certain conditions, which we'll go over below.
Although traveling on the ocean can be easy with a passport card, it can become a nightmare. If you lose your passport card or it gets stolen, you won't have an ID to leave the country. That's why we recommend always taking your passport book with you on trips. That way, you can leave a foreign country by air if an emergency presents itself.
What Are the Passport Requirements for Different Travel Methods?
There are three primary ways to enter the Dominican Republic—in an airplane, a cruise ship, or a private boat. Let's go through the different travel requirements for each of the primary ways of entering the country.
Traveling by Airplane
When you enter the Dominican Republic by air, you'll need a valid passport book because, as stated before, passport cards aren't accepted for air travel. You will also be required to fill out an e-ticket or paper form upon arrival and departure. We'll go over those requirements later on.
Traveling by Cruise Ship
Cruise ships are among the most popular methods of traveling to the Dominican Republic. You can catch a cruise in Florida or the Gulf Coast down to the Dominican Republic. Cruises offer a unique way to travel while allowing their guests the opportunity to disembark and see new places.
If your cruise begins and ends in the United States, all you need to bring is your passport card. With your passport card, you'll be able to enter the Dominican Republic for sightseeing and then re-enter the United States.
If your cruise is a one-way trip or begins somewhere that isn't the United States, you'll need to bring your entire passport book. Passport cards are only valid in certain countries, and you can't use them when disembarking from a country other than the U.S. (unless you're traveling back, of course).
Traveling by Private Boat
If you travel by private boat, be it your own or a chartered boat, you must present your valid passport book upon arrival. Your passport card won't allow you entry if you take a private boat.
When you arrive by private boat, you'll need other documents aside from your passport book. You, your passengers, and any crew members will need:
USD 12 per person
USD 70 per ship
Passport stamp by an immigration officer
Customs declaration form
Current guidelines, as of 2021, state that any foreign boat entering Dominican waters must fly the yellow quarantine flag as well as the Dominican Courtesy flag.
Once you arrive in a harbor, you must call the Dominican Navy and wait to be boarded. They will inspect your ship and ask for all relevant documentation. It is illegal to step on land before a Navy inspection occurs.
After their inspection, immigration and customs services will board your ship for another inspection. They will ensure you aren't bringing dangerous or illegal cargo with you.
Do You Need a Visa to Enter the Dominican Republic?
For Americans, Canadians, and those in the EU, you don't need to organize a visa unless you plan on staying in the Dominican Republic for more than 30 days. Instead, you'll get an e-ticket.
An e-ticket replaced the old customs and health declaration policy. You can fill it out before travel or at the airport upon arrival. Once you fill it out, you'll be given a QR code to use at Dominican customs.
If you plan on staying for more than 30 days, you'll need to organize a visa through the Dominican visa department. The Dominican Republic offers many visas, including education, work, and more extended travel visas.
Do You Need a Passport to Return to the United States from the Dominican Republic?
Yes, you'll need a valid passport to re-enter the United States from any country. Depending on your mode of travel, you can use either a passport card or a passport book. The United States requires everyone, including citizens, to identify themselves with a valid travel document when they wish to enter the United States.
What Can You Bring Through Customs When Entering the Dominican Republic?
The Dominican Republic's customs enforcement isn't a group you want on your bad side. The best way to ensure a smooth customs experience is to know what you can and can't bring into the country. Some items have limits, like:
1 quart of hard alcohol
1 box of cigars or 200 cigarettes
Gifts up to USD 100
2 bottles of perfumes for personal use
Animal and plant products are strictly prohibited, as are illegal drugs. If you need to bring prescriptions with you, make sure they're in their original bottle, and you have your prescription documents on hand.
Wrapping up: Do You Need a Passport to Visit the Dominican Republic?
To go on a dream vacation to the Dominican Republic, you'll need a valid passport. For U.S. citizens, you have more than one option. If you fly or take a private boat, you'll need a valid passport book, but a passport card will suffice for a cruise.
So what are you waiting for? Get your passport up to date and start organizing your fantastic vacation today!
Check out our other entry requirement guides…
Why not also check out our other guides to help you figure out where you do and don't need a passport to travel to:
More about our TFVG Author
A seasoned traveller, Dad, and avid sports tourist, James foundered The Family Vacation Guide to share his expert vacation experiences- especially when it comes to being a travelling family man.
Featured in Travel articles such as Travel + Leisure, TripSavvy and SFGate, you know you're reading some of the best vacation tips online.