The warm weather is right around the corner. With heat and sunshine comes fun in the sun and some of the best water parks in New England. Summer is the perfect time to hit up a water park and cool off.
Whether you want to spend an entire day in the fun or just a couple of hours, there are plenty of options for everyone! There are many great choices, from the best water slides in New England to some underrated gems that give their competitors a run for their money.
We have put together a list of 9 of the best water parks in New England with a little something for everyone.
Quassy Amusement & Water Park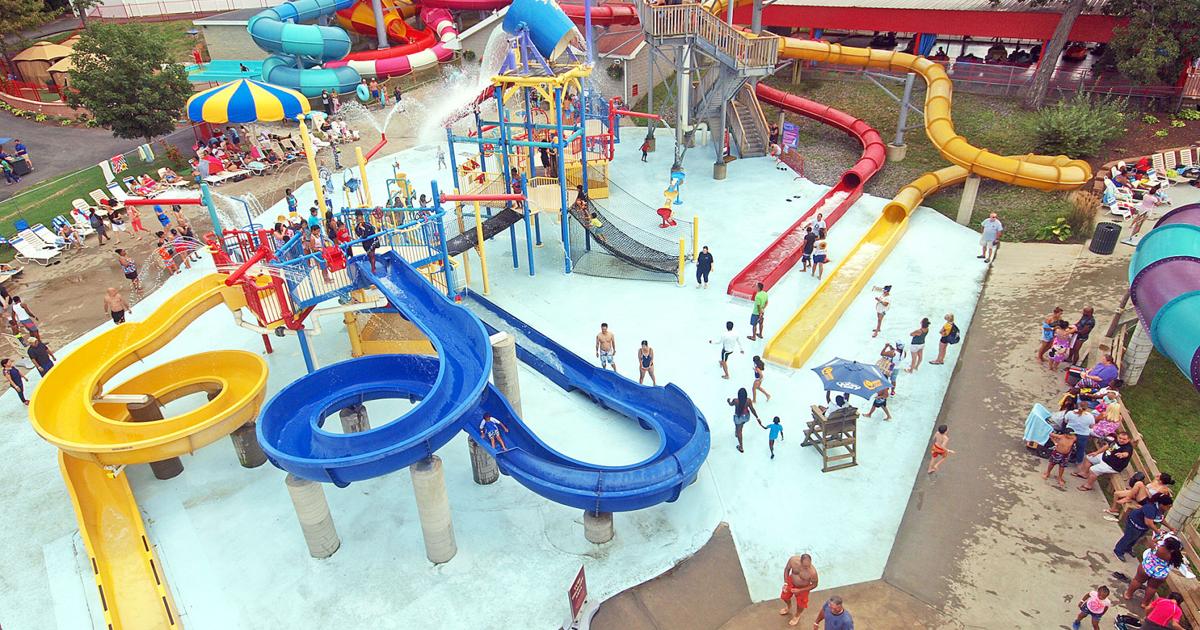 The Quassy Amusement & Water Park is located in Middlebury, Connecticut. It's a large park with plenty of attractions for everyone. This family-friendly destination has many rides and lots of beach activities such as swimming, picnicking, and much more!
Some popular water rides at Quassy include BulletBowl and the Rocket Rapids Water Coaster. If you want to be adventurous, you can spend the evening on Lake Quassapaug paddle boating or taking a 30-minute boat excursion on the Quassy Queen.
Quassy also has plenty of food options available. So, once you have worked up an appetite from all your fun in the water, there are concession stands and restaurants such as the Splash Away Bay Cafe, Bella & Bessie's Pizza Shoppe, and Carousel Snack Shop to choose from.
You can also choose to eat at the park or dine out as Quassy offers many places to eat and enjoy the surrounding views.
Lake Compounce
Located in Bristol, Connecticut, Lake Compounce is a 175-year-old park with plenty of attractions and fun for everyone! This family-friendly destination features over 40 rides and attractions, plus a waterpark! Some of the most popular rides at Lake Compounce include the Wildcat, Zoomerang, and Boulder Dash.
If you are seeking a day full of thrills and excitement this summer, add Lake Compounce to your list! You can spend all day or just a couple of hours enjoying all that they have to offer. This park is perfect for families or a day with friends. There is something for everyone!
So, when the days start to get longer, and the weather gets warmer, it's time to break out your swimsuit and pack a towel because you won't want to miss everything that Lake Compounce has to offer.
Whale's Tale Water Park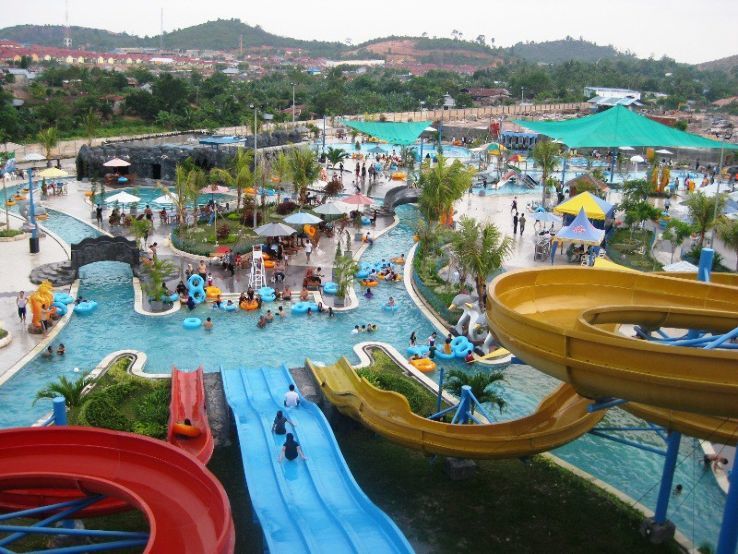 The Whale's Tale Water Park is located in Hampton Beach, New Hampshire, making it a short drive from most places along the coast of New England. Trip Advisor has voted this as one of the best water parks in New England multiple times!
Whale's Tale is a fun and exciting park to visit because of its tube slides such as Harpoon Express and the Downpour. You won't want to miss other thrilling attractions like the Eye of the Storm, Poseidon's Voyage, and Jonah's Escape!
There are also many places to eat at this water park, such as the Harborside Cafe that offers grab-and-go lunches, or Porthole Pizza & Subs to calm your cravings for your favorite type of pizza.
In addition, Whale's Tale offers a great view of the pier on the Northside of the park. They also provide free parking because they want everyone to have a fun day in the sun. So, if you are looking for a day out on the beach full of excitement and fun, then head to Whale's Tale Water Park!
Canobie Lake Park
Located in Salem, New Hampshire, Canobie Lake Park has been around since 1902. It's an incredible destination for thrill-seekers because they have 85 rides and attractions, including the great Boston Tea Party with a fifty-foot drop and a splash of nearly 250,000 gallons of water.
There are also lots of rollercoasters. This park also features plenty of places to dine in-house or outside in the food court area, with many choices such as pizzas, sandwiches, wraps, burgers, and more.
You can also enjoy other activities without ever leaving the park — like taking a ride on their carousel or going for a ride on one of the most popular rides in the park, the Log Flume, with a 40-foot drop that plunges you directly into the water below.
Canobie Lake Park is perfect for thrill-seekers, families, and groups of friends!
Water Park of New England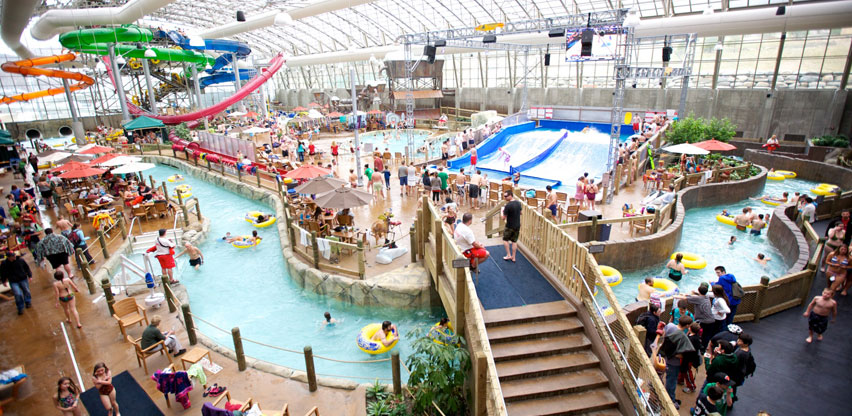 The Waterpark of New England, formerly CoCo Key Water Park Boston North Shore, is a great place to enjoy the family and friends this summer. It's located at the Peabody Essex Museum in Danvers, Massachusetts. This attraction features a one-of-a-kind indoor waterpark full of water slides and attractions for adults and children alike.
The kids will love spending their summer vacation here because it's an all-day adventure where they can enjoy nonstop fun from open until close!
Included in the price of admission are food vouchers that feed hungry tummies for lunch or dinner. In addition, there are plenty of snacks available for purchase throughout the day. There are also lockers available to store your belongings, so you don't have to worry about losing them.
This water park is very clean, well-maintained, and entirely indoors, so you can enjoy fun in the sun no matter what time of year it is! It's the perfect indoor destination for all ages this summer.
Cape Cod Inflatable Park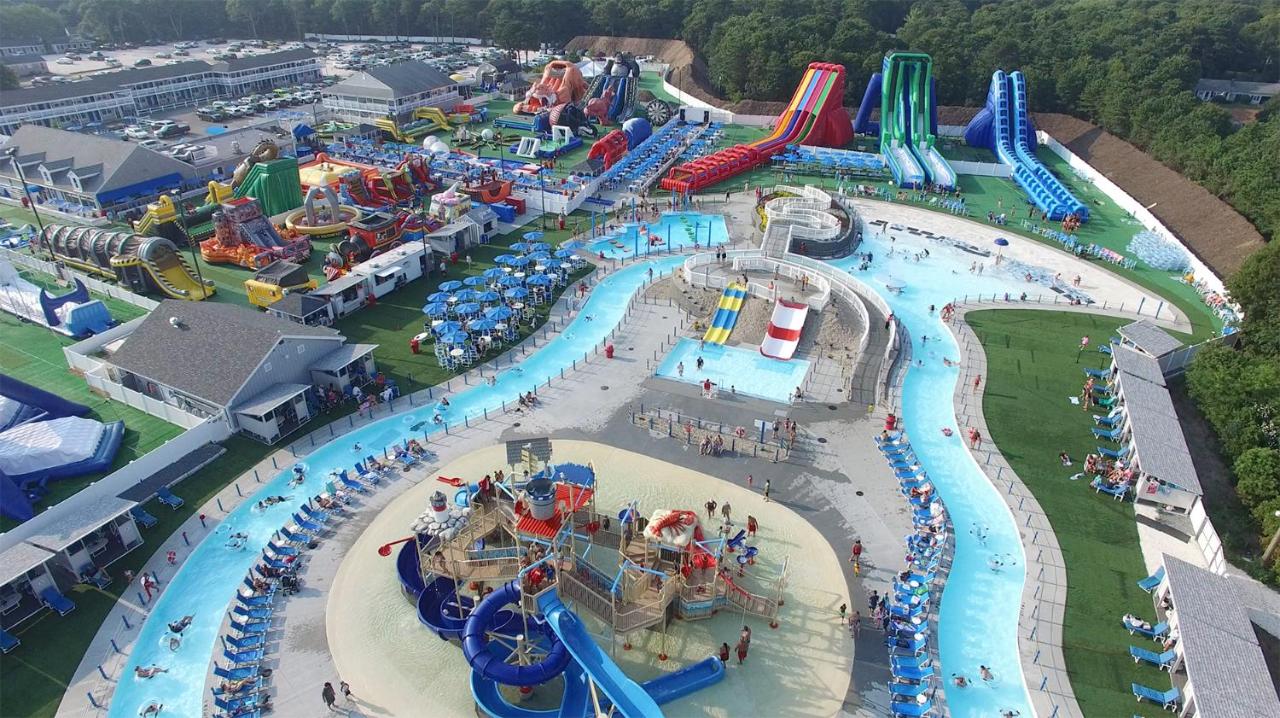 The Cape Cod Inflatable Park is the perfect destination for an outdoor summer adventure. Located in West Yarmouth, Massachusetts, it provides families with hours of enjoyment in a safe and comfortable setting.
Featured attractions are their giant inflatable slides, which are great for all ages. There are three to choose from, Twilight Twisters, the Double Tube, or the Krazy River. All three are perfect for your next summer vacation because you get to pick your favorite!
There are also plenty of other activities at this park that will keep you busy all day long, including playing on inflatable attractions and enjoying the Shark Tank Arcade.
You can also pack your own picnic lunch or get a meal from the concession stand. The concessions are reasonably priced and include favorites such as pizza, hot dogs, chicken fingers, hamburgers, and salads.
The Cape Cod Inflatable Park is perfect for family vacations and summertime fun! You can also book a stay at their resort and get free passes to the park throughout your vacation. Visit them today and enjoy your day in the sun with all the amenities you need to have a great time at their location without the commute.
Hurricane Harbor at Six Flags
Six Flags New England is home to the Hurricane Harbor water park for all your summertime fun. Located in Agawam, Massachusetts, it's New England's largest man-made tropical paradise.
This massive water park features over 16 attractions, including surfing simulators, three huge slides (the Giant Wave Pool where you can enjoy lounging in the warm waters), and plenty of other activities, too.
Their most prominent features are their Geronimo and Zooma Falls, which take guests on a 331-foot slide to a 40-foot drop! With just one pass, you can enjoy all that this water park has to offer, so bring your friends and family today!
Visit the Hurricane Harbor at Six Flags New England this summer for everything you need to make your vacation one to remember! They offer plenty of activities, attractions, and amenities that will make your visit with them one to look forward to.
Why not check out our guide to all of the Six Flags locations to learn more about these awesome parks?
Kahuna Laguna Indoor Water Park
The Kahuna Laguna Indoor Water Park is a tropical oasis in the heart of New England. Located in Merrimack, New Hampshire, it's an affordable destination for all your summertime fun this year!
Indoor water parks are always a great idea when taking the family on vacation because you can enjoy each other's company no matter what time of year it is. Plus, they offer plenty of amenities that will not only amaze you but feed hungry tummies, too.
The activities and attractions include Wiki Wave Pool, 3-Story Water Slide, Aquabella, Splash Pad and Geysers, and the Kahuna Basketball Court.
Plus, there's also a restaurant where you can order your favorite snacks from the menu or enjoy a quick grab and go for your next adventure.
Cape Codder Water Park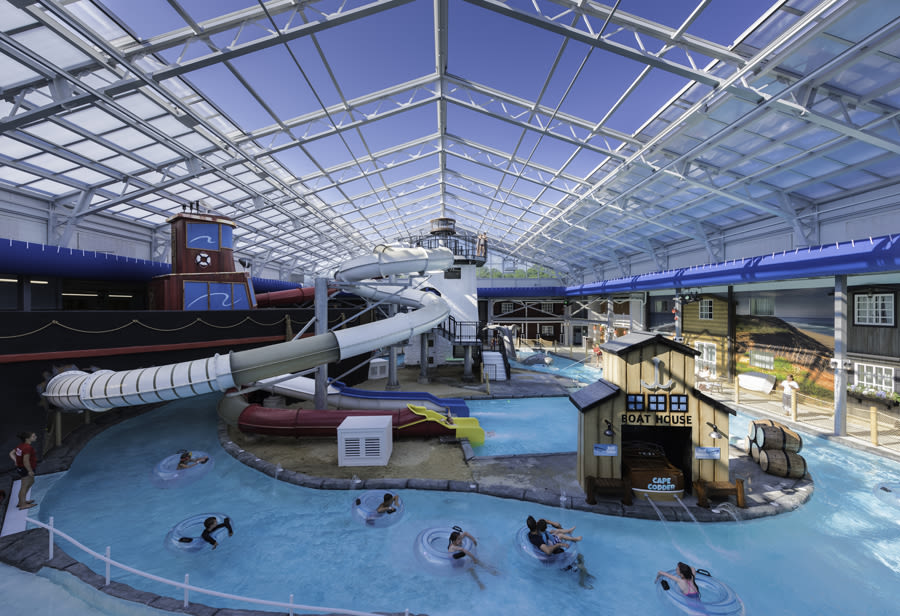 The Cape Codder Water Park and Resort is a great indoor destination for all ages this summer. Located in Hyannis, Massachusetts, on Cape Cod, it's a truly unique experience!
The attractions and amenities include a wave pool, water slides, waterfalls, and a whirlpool. They also offer hotel discount packages that include free passes to the water park throughout your stay. These packages take the guesswork out of your expenses so that all you have to think about is having fun.
They also offer spaces to have private birthday parties and saunas to relax and unwind after a long day of fun. One thing you'll love about Cape Codder is that they use high-intensity ultraviolet light technology in conjunction with chlorine. It keeps the water clean and safe, so you can have a great time all day long with your family!
Then, there's the Gazebo Cafe, where you can order from the menu and eat in the air conditioning. The food is reasonably priced and includes delicious food — such as pizza, salads, and sandwiches — and a full bar.
The Resort also has a fitness center. They even have a kid's spa! Book your stay today and enjoy the 30,000 square foot indoor and outdoor waterpark with a retractable roof, indoor pool, game room, fitness center, and more — all in one convenient location!
Which New England Water Park Will You Visit?
These are 9 of the best water parks in New England. It's important when traveling to take time out of your day to relax, unwind, and have fun. So, when you're planning your vacation, whether it be with your family or friends, make sure to find a great destination where everyone can enjoy themselves!
Pack up your bags and get ready for an adventure of a lifetime with some good old-fashioned summertime fun! Whether you're looking for an indoor water oasis or an outdoor park with roller coasters, these destinations will not disappoint and are sure to make your vacation one for the books.
And don't forget to bring your bathing suit because there's no such thing as bad weather when it comes down to water parks in New England.